In Her Campus' series Closet Check, we're getting a look inside the closet of a college student and learning all about how they put together their favorite outfits. In this piece, we talk to Alicia Casey, a senior at CSULB who's all about comfort and layering.
Name: Alicia Casey, 22
Year: Senior
School: California State University Long Beach
Where do you live? Off campus in a house
These responses have been edited and condensed for clarity.
The Closet Check
I love that my closet has room for some hangers and a little shoe rack. These are must-haves for me, especially when it comes to organizing my go-to wardrobe. They help me feel at peace when I'm getting ready because there is a designated place for everything. Plus, it allows me to color-code my clothes, which has literally changed my life.
I have a fluffy pink rug in my closet that makes me smile almost every time I see it. I really love it because it gives me Clueless vibes and that's a comfort movie of mine.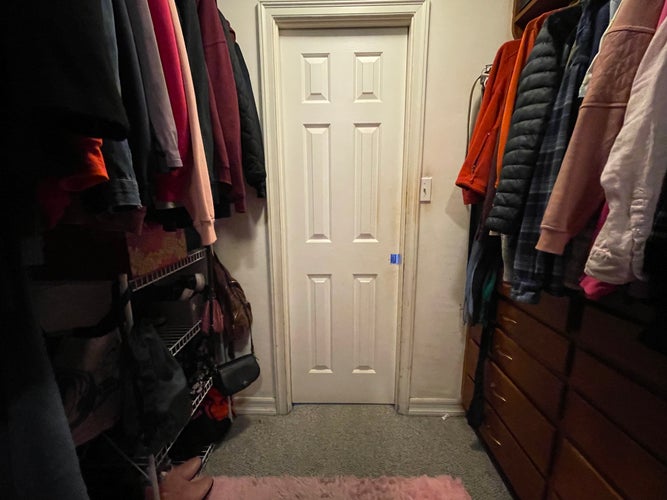 Creating The Fits
I usually choose my outfits based on how I'm feeling in any given day. For instance, I like wearing dark colors when I'm going through it, and pastels when things are going my way. It's kind of funny, I know, but I've found that it helps me express myself and feel at ease in my clothing, which can be difficult sometimes.
What I'd Wear To: An Internship Interview
I'd definitely show up to an internship interview in this comfy-yet-practical outfit. I'm wearing an orange turtleneck under a black blazer with dress pants, styled with my favorite ankle-high mini boots. With this look, I not only feel professional, but also confident, which is everything for me!
What I'd Wear To: A House Party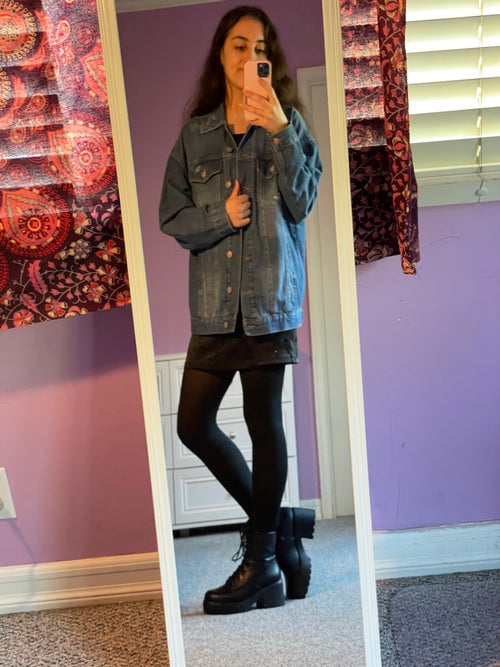 Simple and fun is the vibe I associate with a weekend house party. For this festive look, I choose to wear a black mini-dress with tights and an oversized jean jacket. The cherry on top has to be the lace-up black boots for me. I always feel on top of the world when I wear those.
What I'd Wear To: Class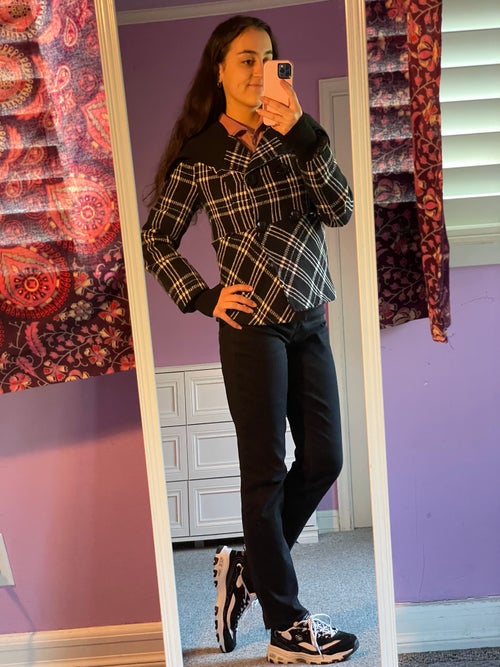 I'm someone who's constantly fighting the chill from the AC in my classes. That's why this layered look is perfect for my days on campus. I have on a collared pink sweater and a patterned mini coat over that. For my long walks between lectures, I finished this outfit off with my signature Skechers. They have four layers of built-in support, which absolutely feels like walking on a cloud.
What I'd Wear To: A Football Tailgate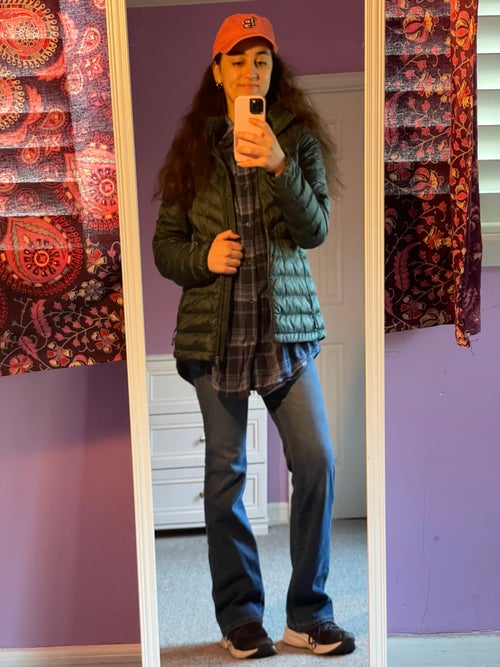 In my eyes, it's not game day without a university ball cap! Here, I'm in a long navy-and-light-blue flannel with a green jacket on top of it. For my pants, I'm wearing my bell bottom jeans and I paired those with my pink and black Asics sneakers. This look is functional, colorful, and most importantly, it's warm!