I don't give the "holy grail" title to anything lightly. A product has to earn that category by being something that I love and will always love. Something that has, to be dramatic, kind of saved my life. To me, when a formula is that essential, it has never let me down. I can continue to use it and it will always work for me, no matter how much time has passed. It brings me nothing but happiness and satisfaction. 
When it comes to beauty and skincare products, it can be difficult to find a product that always works for you and that you can always rely on, even as you age and go through different beauty phases. You have to test out sooo many different products before finding one that's perfect for your skin type and individual concerns. However, when you come across that perfect product, you can literally hear the angels singing from above. (Or wait, is that  "Only Angel" by Harry Styles playing?) When that product continues to work perfectly for more than six months or over a year, you've bought it more than once and you haven't grown sick of it, that's when you know you've found a holy-grail product.
So, without further ado, here's a list of six products that I love and have been using for more than a year (and yes I've re-purchased most of them at least once). 
1. Milky Jelly Cleanser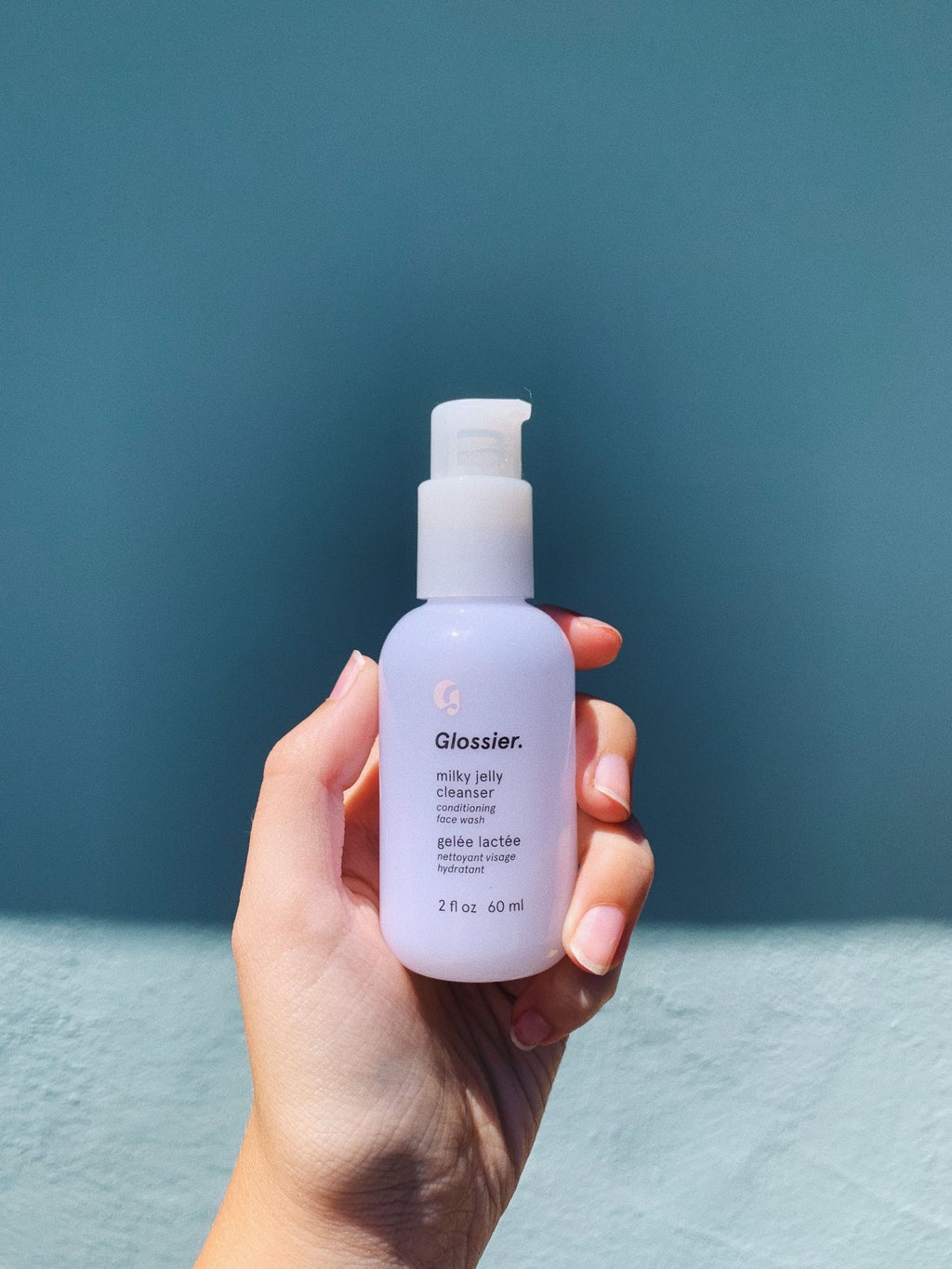 Glossier, $12, shop now
Ah, milky jelly, how I love you so. This cleanser will always be at the top of my list because it's just that good. I can't remember life before this cleanser. What did I even use? How did I survive? Was my skin ever well-cleansed? It's a horrifying thought. 
First of all, I never knew how amazing a gel cleanser could feel on my skin. Before using milky jelly, I used foamy cleansers that sudsed up way too much and left my skin feeling tight or dry. I kept trying different ones, but my skin never felt satisfied. Then came Glossier and milky jelly. The gel consistency is unlike anything I've used before, and you only need a small amount for it to go a long way. It glides over the skin and removes makeup and dirt without stripping away too much, and without foaming or sudsing. It's barely even noticeable on the skin.
Second, the scent is dream-like. It's subtle and not overbearing like many scents can be. Everytime I catch a whiff of it, I'm instantly transported to a magical rose garden. But like a modern, minimal rose garden that isn't trying too hard. It's just enough. Third, it's cruelty free. Fourth, the packaging is ridiculously adorable but who am I kidding, everything Glossier creates is adorable. Fifth, it actually works. The gentle texture does it's job of removing makeup and grime from the skin but also leaves it feeling hydrated and soft. Let's face it, this cleanser kicks ass. I've even tried dupes like Bliss's Makeup Melt Cleanser or Fourth Ray Beauty's Cloud Bank Cleanser, but Milky Jelly is still the winner of the game. 
2. Coconut Skin Smoothie Priming Moisturizer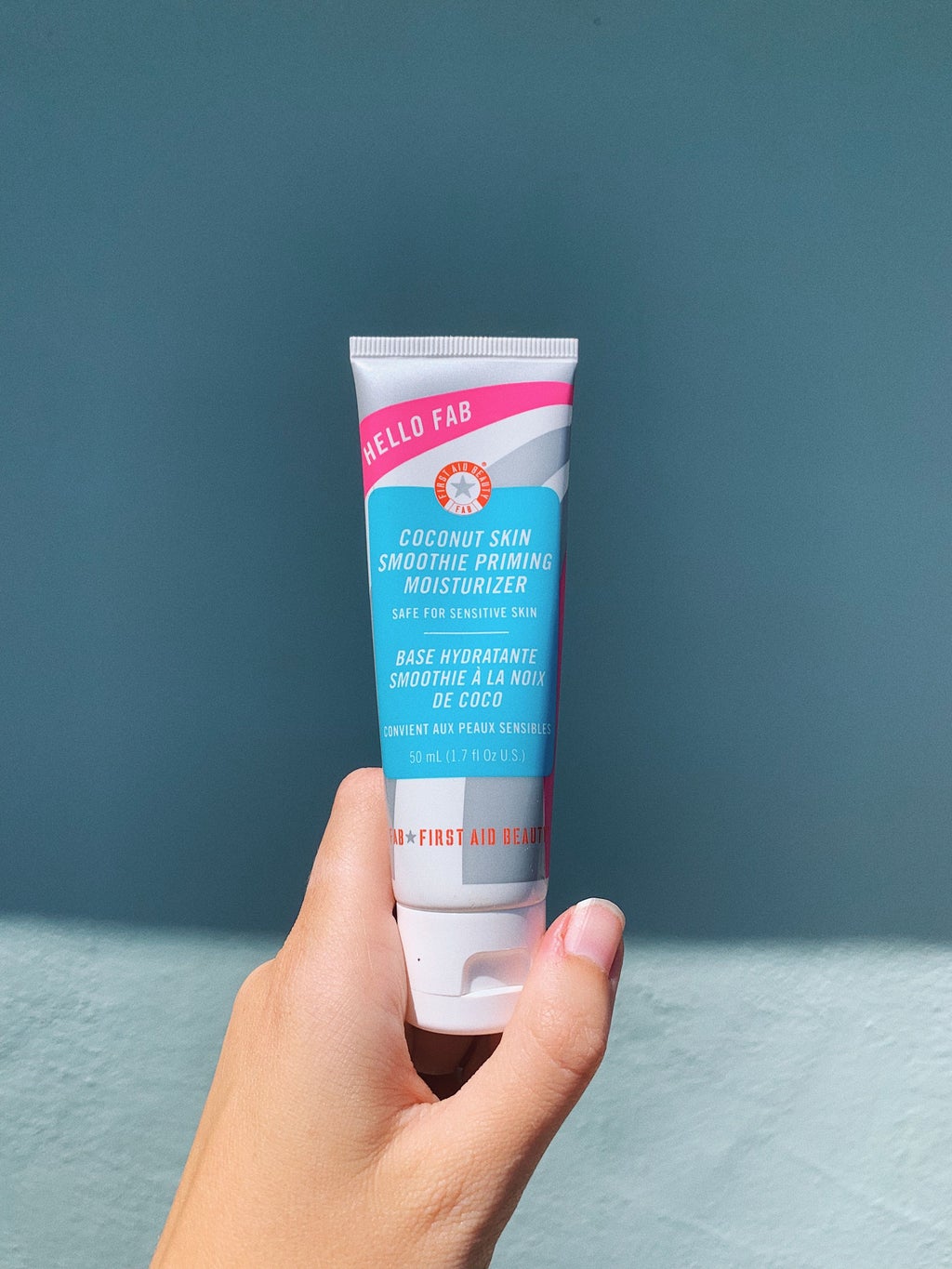 First Aid Beauty, $28, shop now 
There are so many things right with this product. I love that it's a primer/moisturizer duo, so it's like two steps in one. It smells like you're on a tropical vacation drinking something deliciously coconut-y. I personally am not a fan of many primers because they tend to be too mattifying. I like being able to see my pores and my natural skin, which is why I fell in love with this FAB product. It's super moisturizing too, which my face always appreciates, and it doesn't feel sticky or tacky; it's the perfect consistency. There are also little micropearls mixed in that add a subtle shine and glow which makes any makeup I apply on top look amazing. I am literally glowing from within because of this product and will be using it into the unforeseeable future!
3. Tinted Moisturizer with SPF 30 

First Aid Beauty, $28, shop now 
Yes, another FAB product made it into the lineup. After using the priming moisturizer, my next step on a normal day would be to add the tinted moisturizer. It's medium coverage, light, and so easy to apply. It spreads onto my skin like butter, and then disguises itself as my natural skin while evening out my overall skin tone. I love that it also has SPF 30, so I feel like I'm adding extra protection to my skin (but of course, you should always use actual sunscreen under your makeup, not just makeup with sunscreen in it). Using this tinted moisturizer and primer combo works like magic and my skin has never been so healthy looking. It's the perfect day-to-day base!
4. Stretch Concealer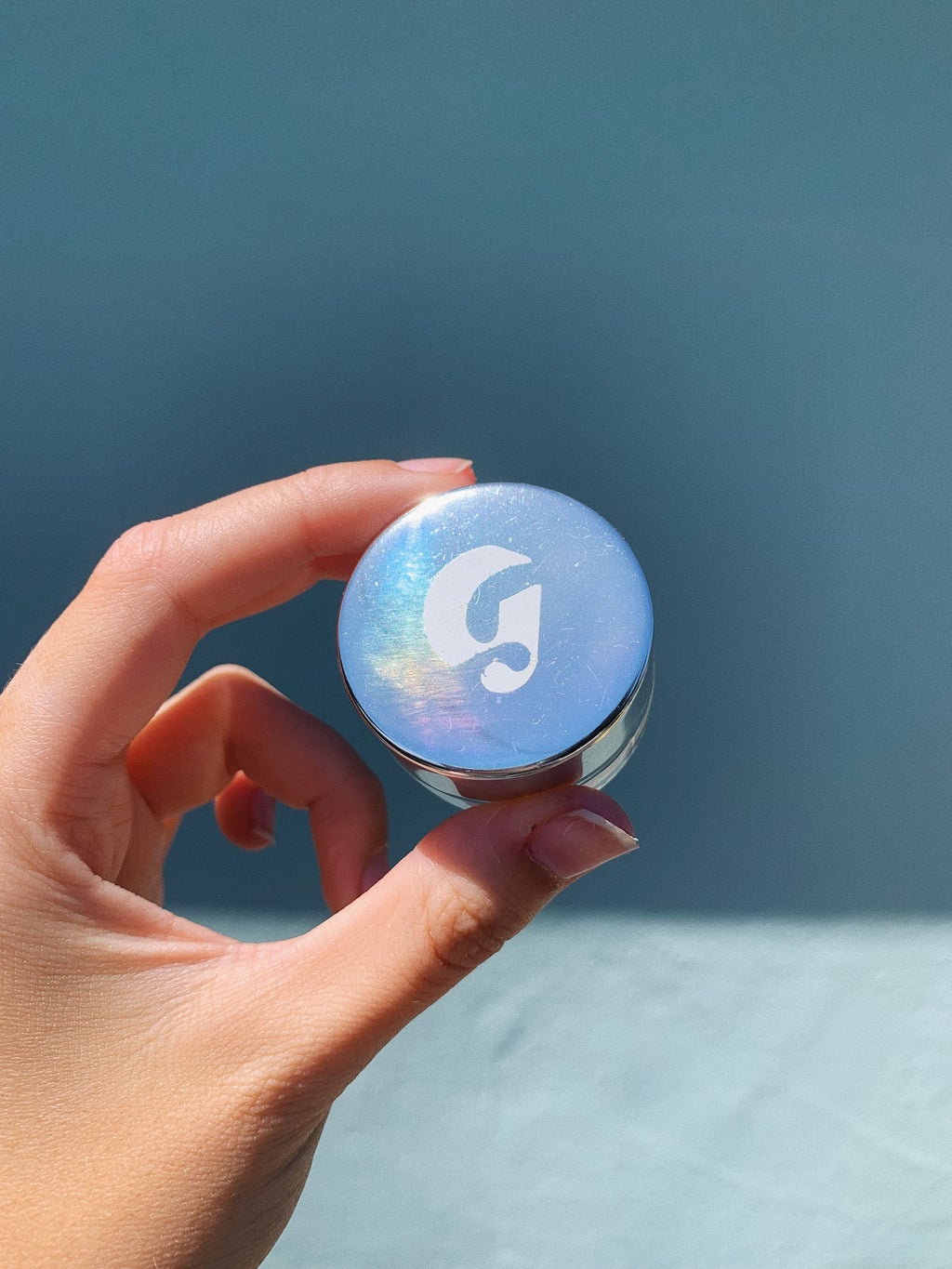 Glossier, $18, shop now 
This concealer is what I've always been searching for — medium coverage, unnoticeable, moisturizing, easily blendable, and the correct shade. My whole life I'd been shifting back and forth between concealers, struggling with finding the right shade. They'd either be too orange, or too white. I desperately needed something that blended seamlessly into my skin, and that's exactly what this stuff does.
It's called "stretch" concealer because of its ability to literally stretch and move along with your skin to create the most natural coverage. It practically melts onto your finger when you dip it into the pot, so that it's already warmed up and ready to be patted into the skin. There's no flaking or cracking with this concealer and it still looks good hours later. This is the concealer I use most days of my life because it's just the right amount to conceal my dark circles and blemishes that might be happening, without being overkill. 
5. Lash Slick Mascara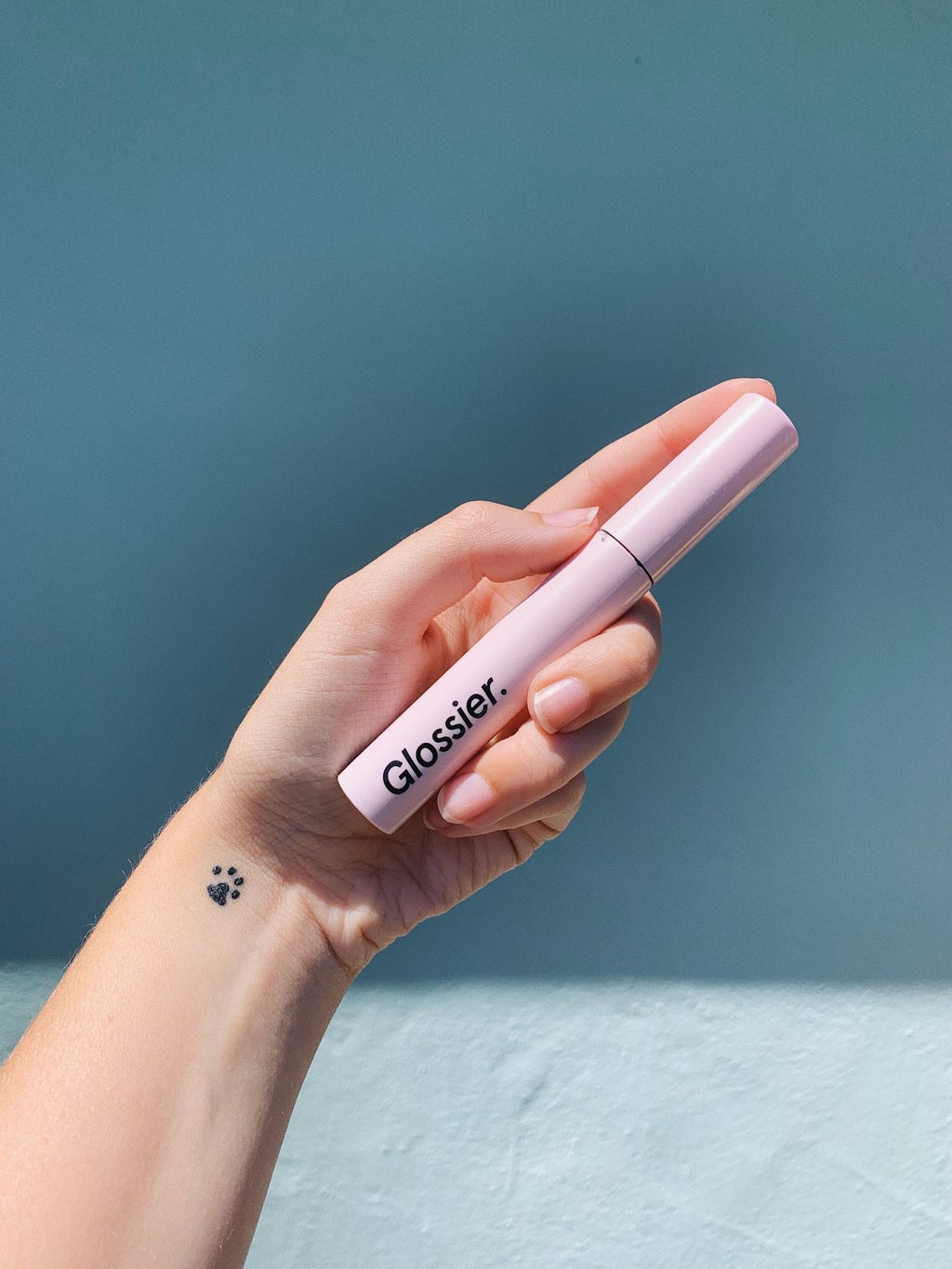 Glossier, $16, shop now
If you're looking for the perfect day-to-day mascara, this my friends, is it. Personally I prefer lengthening mascaras over volumizing because I can't deal with clumpiness, and this one is most definitely lengthening. It separates each individual lash so that they appear longer and more defined without sticking together too much. Also, how cute is the tube? Glossier got something right with this pastel pink packaging. 
Something I really love about this product is that it's easy to remove, but not so easy that it runs off your face if you jump into the pool. If you're like me and you get mascara on your upper lid every single time you apply it, you'll be happy with this mascara. When that happens I just lick my finger and quickly wipe it off and it comes off just like that! Mascara's I've used in the past haven't been so easy. If I got it on my eyelid or nose accidentally, I had to use makeup remover to take it off which was a bit of a hassle. Lash Slick is easily removed, but also remains looking fresh on your eyelashes all day long. 
6. In the Honey Mega Moisturizing Lavender-Honey Mask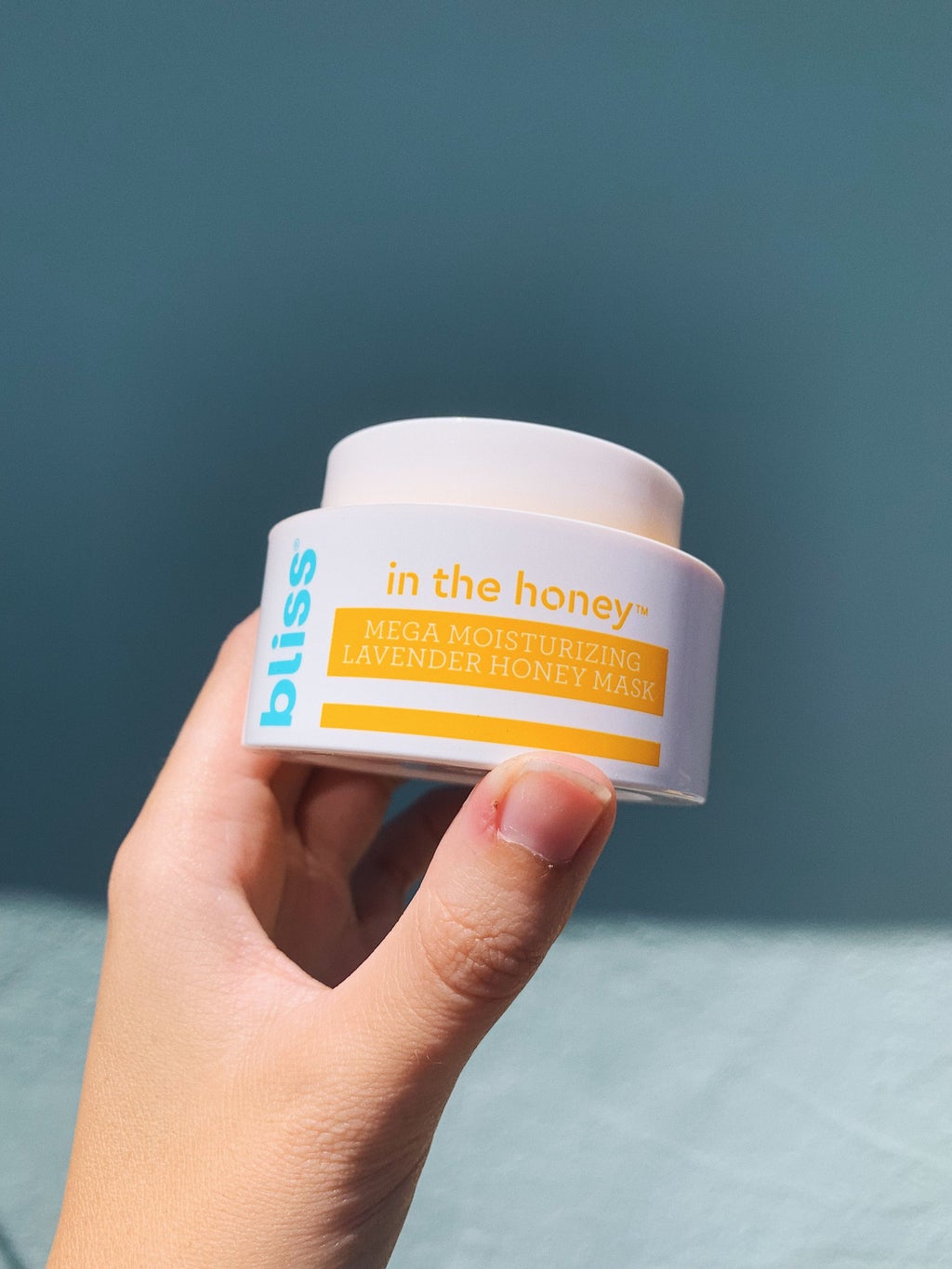 Bliss is a cruelty-free drugstore brand that I have been loving so much. All of the products I've tried from this brand have been great, however this particular mask has really impressed me. As you have probably gathered by now, my skin and I love anything moisturizing, so of course I was immediately drawn to this mask. My first impression was that it smells amazing. I never knew honey and lavender could be such a perfect duo. The consistency is practically like honey, but minus the sticky aspect. When I lather it onto my face there's an instant cooling effect and it begins to tingle slightly, and I can just feel my skin being hydrated and nourished. I love using this mask when my face is feeling tired, dull, and in need of a pick-me-up. I don't mask super often, but when I do this is the one I've reached for the most. 
So there you have it, a few of my holy-grail products I've grown to love and use for more than a year. What they all have in common is that one, they're all cruelty-free so they get major points. Two, they're all pretty affordable especially when I consider how long they've lasted me. And three, they just make me happy every time. 
What are your go-to, holy-grail beauty products that have never let you down?  Let me know in my Instagram DMs!