I'm sure I'm not the only college student out there with a pretty committed relationship to caffeine. Until cocokind, I didn't think that my favorite caffeine-infused drinks would actually end up being part of my skincare routine. Now, their newest products include a matcha face moisturizer and a scrubbing clay made with coffee grounds, they're a caffeine lover's dream come true.
Matcha Face Moisturizer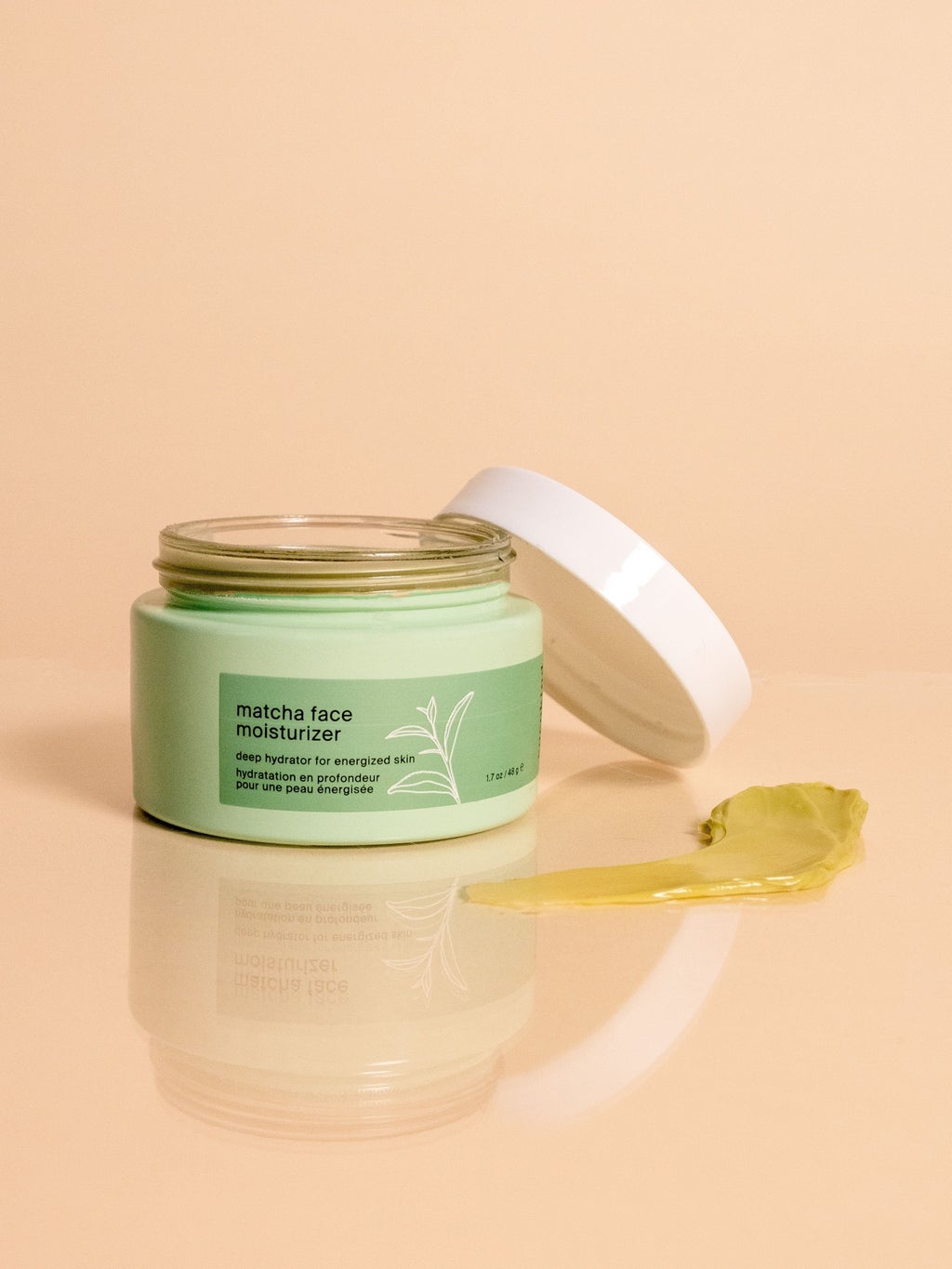 Cocokind.com, $18, Shop Now
I've always had extremely dry skin, so I'm always excited to try anything that can help me hydrate, and the matcha face moisturizer is perfect for just that. When applied, it feels so moisturizing, but doesn't leave your skin feeling sticky or greasy. With green tea extract, it will help reduce water loss in your skin and balance out any redness or blotchiness. This stuff can do it all—I found that it was perfect for using as both a morning and nighttime moisturizer. In the mornings, it does a great job of balancing out any redness on my skin and getting it prepped for my makeup routine. At night, it feels so hydrating and locks in any serums or other products I apply. My skin gets extra dry in the winter, too, but I think I'll be able to count on this as my go-to moisturizer to get me through the chilly months.
Scrubbing Clay
Cocokind.com, $16, Shop Now
Coffee is an absolute essential for me, but who knew I could use it in my shower routine? This scrubbing clay is made from upcycled coffee grounds and it smells amazing. If you have sensitive skin, this is just the product for you. Sometimes body scrubs can be too abrasive, but this left my skin so soft and smooth while still being gentle and moisturizing. It's also made with red clay that helps cleanse your skin to get rid of any dirt, oils, and impurities. After just a few uses, I noticed the skin on my arms, shoulders, and legs had cleared up and looked so much brighter. 
An added bonus that I love about Cocokind is how environmentally-friendly both of these products are. Not only are they vegan and cruelty-free, but both containers are recyclable. The matcha face moisturizer even comes in a glass jar, which makes me feel extra fancy. The scrubbing clay includes upcycled coffee grounds that otherwise would have gone to waste, and IMO no coffee deserves to be wasted.
Lately, I think we could all use a little something extra in our self-care routines. Take it from me, this duo from Cocokind will do just the trick.