City fashion is often seen as unattainable and impractical for day-to-day wear. I want to break that stigma. How often have you seen a celebrity, model, actress, a random girl walking down the city streets either in person or on your social feed and thought: Wow. Her outfit is killer. I would totally wear that if I lived here. Or: I wish I could wear that but I live [insert your respective location here]. We've all been there, said that. I know I certainly have.
But style is an outlet that shouldn't be confined to geography. Fashion has no rules and neither should you. I'm here to show you how to implement these sought-after pieces and trends regardless of location.
Platform boots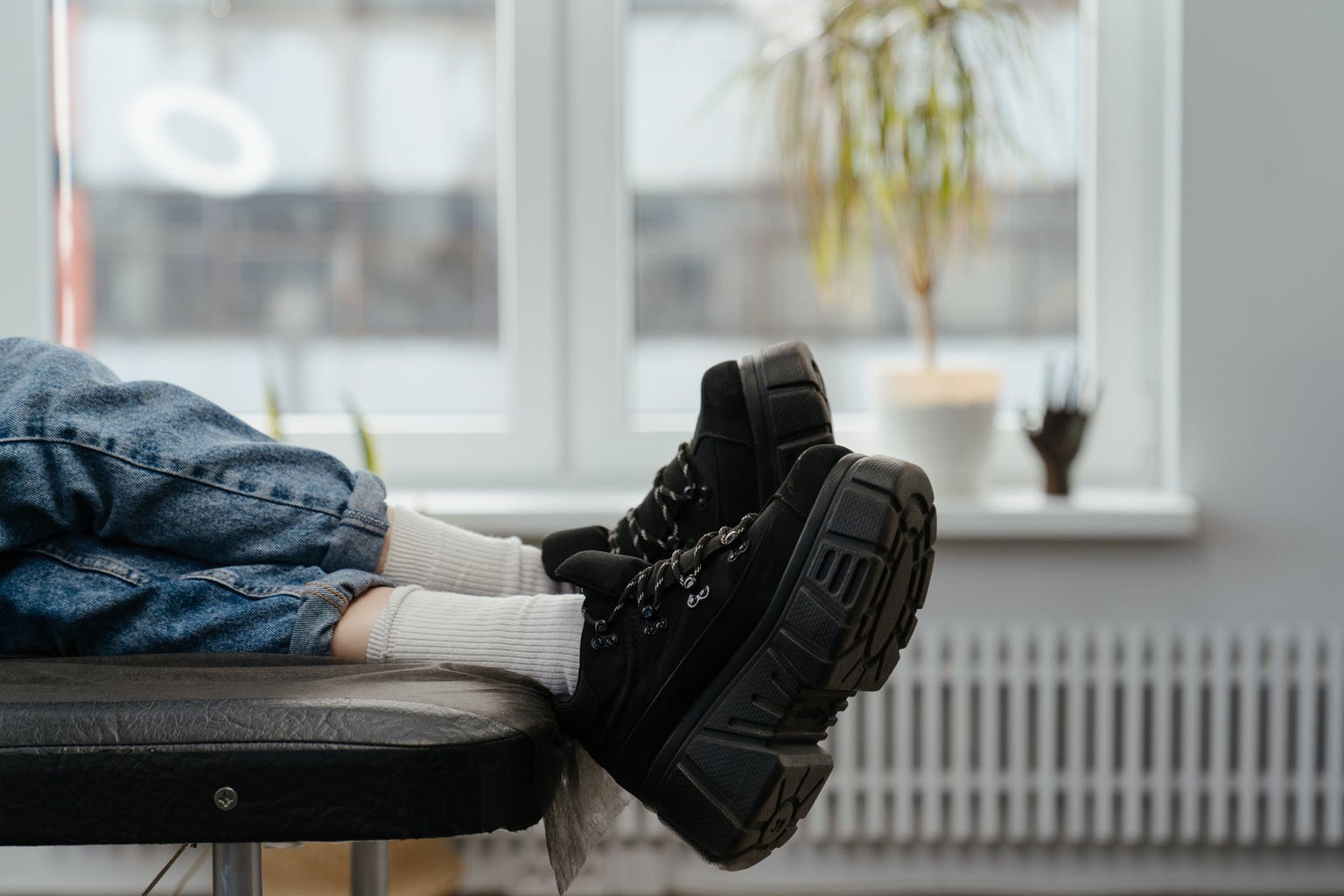 In outfit photos in subway stations and city streets, all you see is the classic black platform boot taking over city fashion. They're a fall and winter staple and, because of their timeless chic look, are easy to style with casual pieces. You can pair them with an oversized t-shirt and jacket, jeans and a sweater, or simple leggings and a crewneck. 
Black boots, when platform, are incredibly flattering. They elongate your legs, making you appear taller. Boots are a wardrobe must-have, especially in the colder months, no matter where you live. Even if you live in a warmer climate during this time, switch out all the pants options for shorts or a skirt and the flattering effects still apply. 
Get the look
Aberdeen chunky chelsea boots in black, ASOS DESIGN, $48; shop now 
CAYSON PLATFORM CHELSEA BOOT, Mia Cayson, $60; shop now
Long trenches and blazers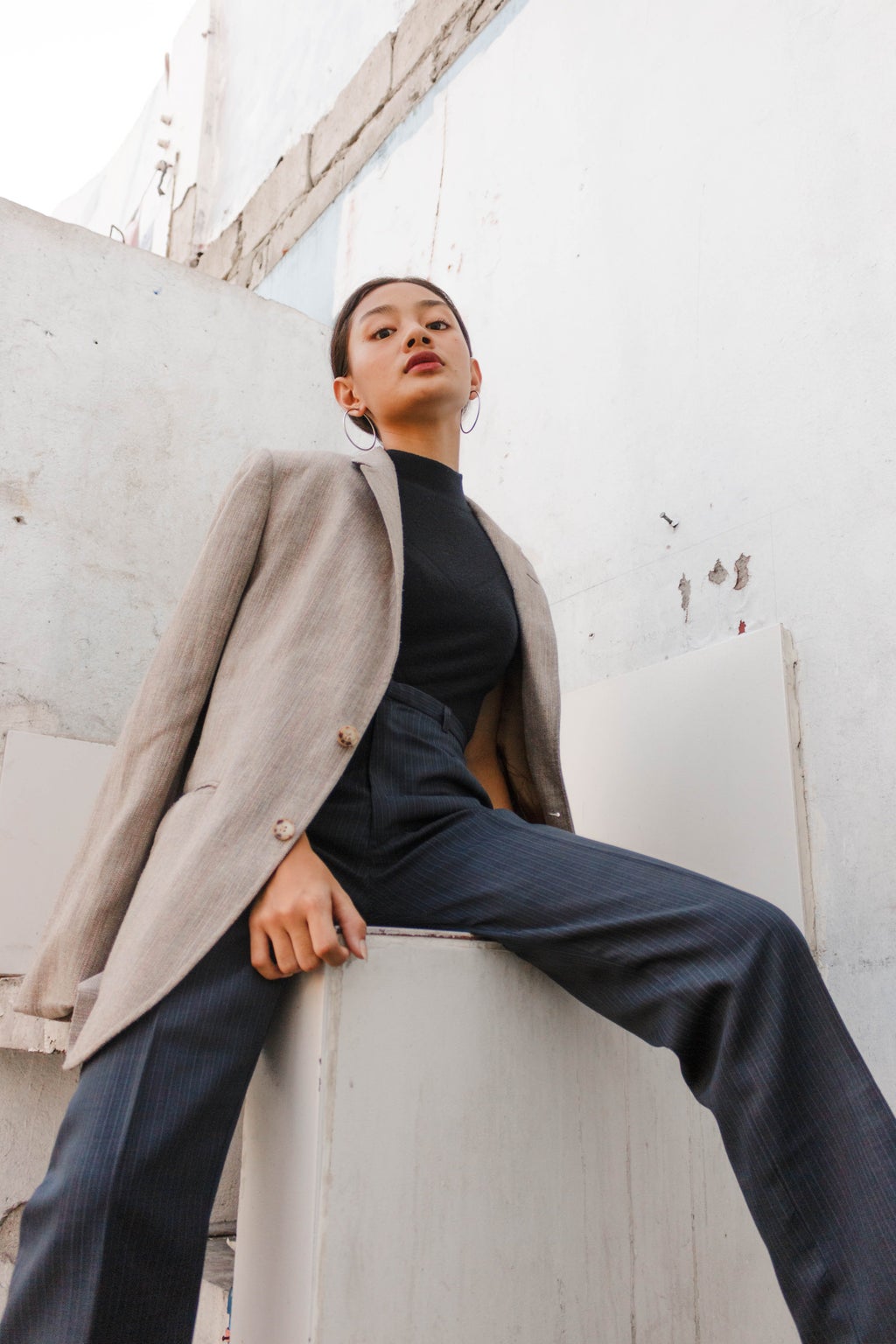 It's all about the trenches. You could be wearing the most basic, neutral, ordinary outfit –– but throw on a cool oversized trench coat or blazer and your look = automatically elevated. This makes it so effortless to incorporate into your everyday outfits because it's just one piece; a finishing touch that completely transforms. If you're gonna be wearing a jacket anyways, might as well make it elevate your 'fit.
There are so many options and ways to go with this. You can experiment with texture, length and structure to find your perfect match. It's all I see on my Pinterest feed; models on city streets in these fashion forward oversized jackets (covering the most simple of outfits). And there's no reason that can't be you.
Get the look
Ruche Hour Relaxed Blazer, Nasty Gal, $35; shop now
Totally Checked Out Double Breasted Trench Coat, Nasty Gal, $58; shop now
Funky prints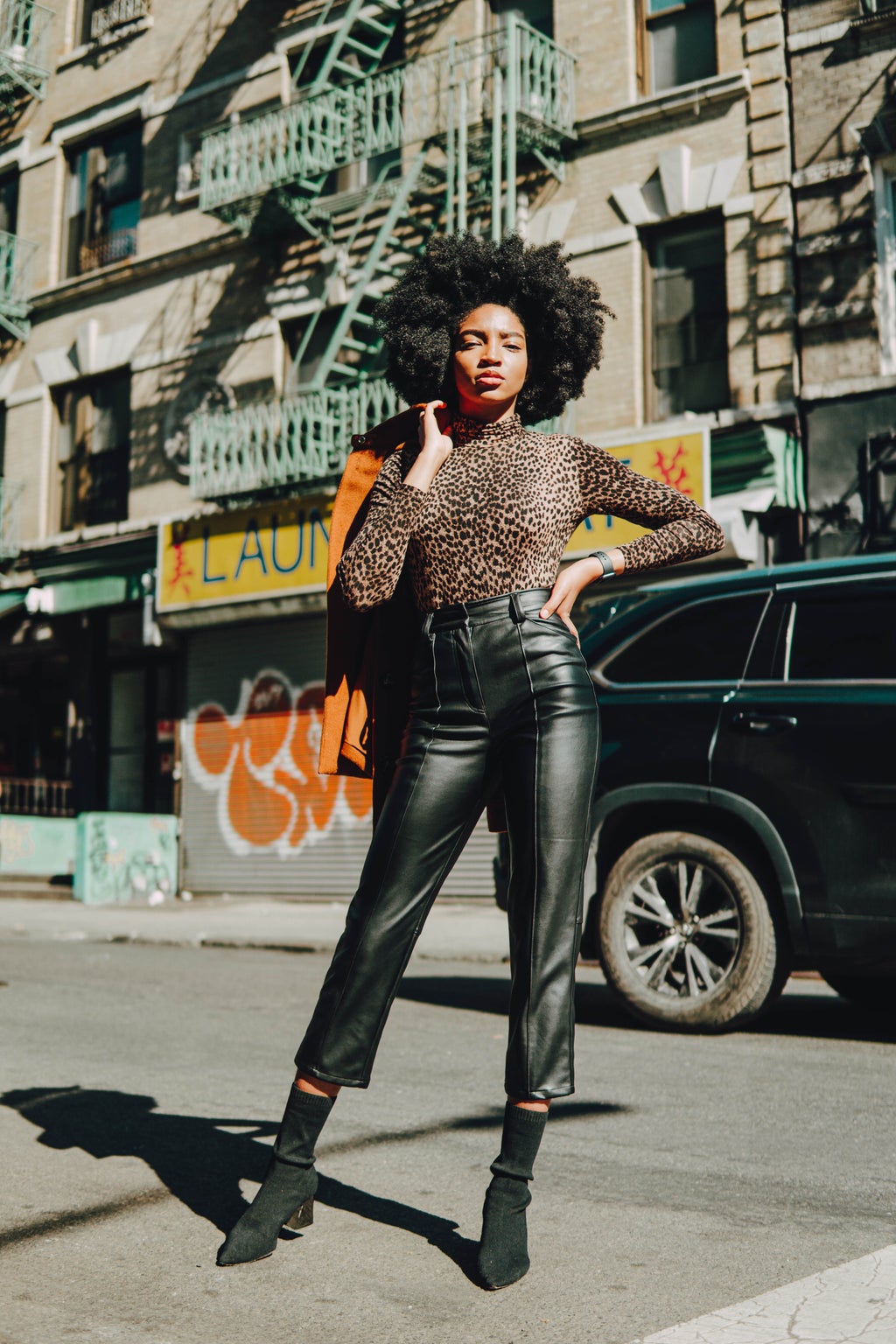 Unique and interesting prints are what make an outfit eye-catching. It's what catches your attention in magazines and photographs. In my opinion, 2020 has been the year of animal prints. From zebra to cow print, funky colors and patterns have been popping up everywhere.
You can use a little color and print in your life right now, and there are so many different ways to incorporate them. You can rock an animal print sweater, zebra-striped pants, a cow print mini purse or even a cheetah print claw clip. Whether making a statement in some flare pants or going more small-scale with a hair accessory, you can still add in those funky patterns in a very wearable way.
Get the look
Another Reason a-line mini skirt in cow print, ASOS, $40; shop now
You're a Real Animal Relaxed Sweater, Nasty Gal, $22; shop now
Colorful octopus acrylic hair claw clip with animal print for thick hair, Etsy, $10; shop now
(Faux) leather
Just about every model photographed off-duty on the city streets recently has been wearing some sort of faux leather. From oversized faux leather jackets to blazers, pants, bags and boots, it's everywhere and goes with just about everything. There are so many options, so it's easy to play around with what works for your personal taste. It's also another fall and winter wardrobe staple for these cold weather months. 
Get the look
Leather look split front leggings, Nasty Gal, $20; shop now
Jocelyn Jacket Black, Princess Polly, $108; shop now
Matching suits
Matching pant suits instantly make you look like you just know what you're doing. You know you match, and that is a power move. Yet it also took you half the amount of effort to put together your outfit because it was already done for you. It's amazing how the most put-together looks are often the ones that require the least amount of thought and effort.
Get the look
Let's Make It Work High-Waisted Wide-Leg Pants, Nasty Gal, $22; shop now
black tie shoulder crop top and pants co ord set, Missguided, $14; shop now
I hope this has shown you that you can easily incorporate popular city fashion styles and trends into your daily wardrobe. It's all about basic staple pieces that can be worn a number of different ways, and that completely elevate your look with minimal effort required.
Follow Brianne Petrone on Instagram.