Alix Earle and her younger sister Ashtin Earle are social media's favorite It Girls. This holiday season, fans of the social media stars are getting a double dose of sisterly love, as the Earle girls just launched a new line of sleepwear with PJ Place. As everyone on TikTok should know by now, Alix Earle is the queen of the GRWM, and now, it's time to get URWM (un-ready with me, of course) with her and Ashtin with three super cozy pajama sets with PJ Place. I'm super stoked, aren't you?! 
Finding the perfect pair of pajamas is crucial if you're stepping into that soft girl life, or just want to treat yourself to a matching set. PJ Place is going to be your one-stop shop for all your bedtime needs, especially this holiday season. They've got plenty of deals right now that you don't want to miss. Be sure to check them out, and these PJ Place collections by the Earle girls!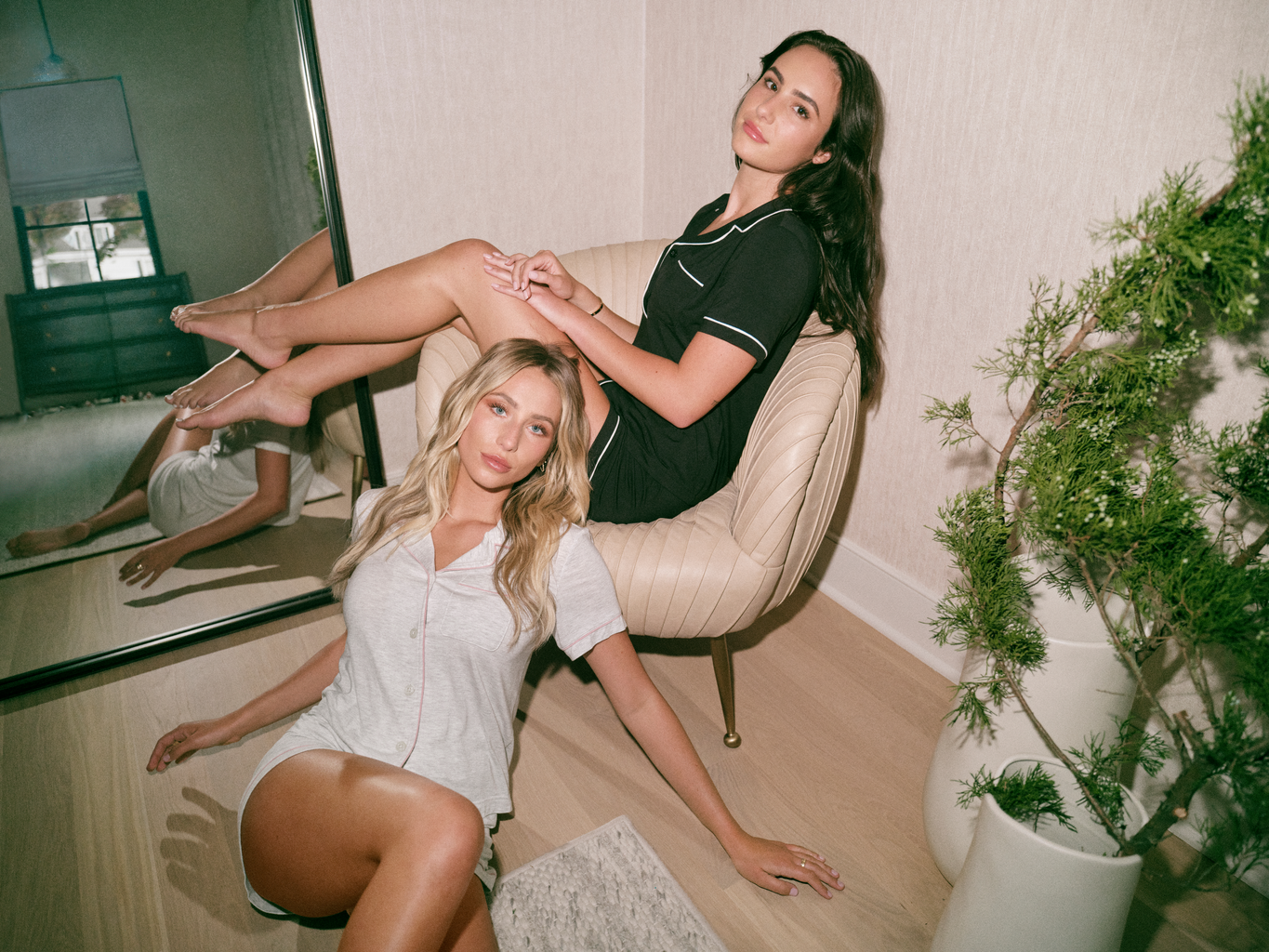 The first collection in the Earle sister collab is the Coordinating Womens Modal Pajamas – Holiday Spirit Collection. The first set features a basic front tie that comes in red and green, which retails for $42. The second set in this jolly collection is a navy top and bottom combo with holly leaves on both. It retails for $35. Both of these sets come in various sizes that are perfect for you or that special someone! 
The second collection is the Coordinating Womens Modal Pajamas – Vibe Check Collection. This top and shorts set is incomparably soft to the touch and comes in three colors to choose from. Priced at $30 each, these sets are bound to be a special favorite for you on Christmas morning, surrounded by your loved ones! 
The third collection is the Coordinating Womens Modal Pajamas – Satin Sisters Collection. This collection surely brings a new meaning to cozy. Satin Sisters features a gorgeous ruffle satin two-piece set that comes in black and a stunning champagne color. It's light and breathable. To keep in line with the ruffle theme of this collection, a matching satin robe is also available in the same colors. Both pieces are $25, a real deal if you'd like to purchase both colors and robes!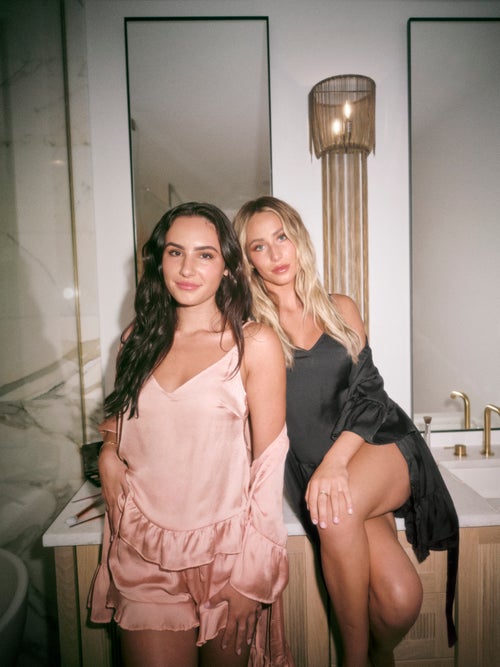 I can't get enough of all of these styles and colors to choose from! Where do I even begin? If the varied sizing doesn't make you want to purchase, the deals certainly will. Shop with the code "GIMME30" by Nov. 5 and you'll get 30% off all highlighted items, including the Earle sisters' pajama sets. Who doesn't love cozy pajamas and a good deal?!