Rumor has it Adele is starting her own makeup line, and fans have mixed feelings about it. Adele is best known for her angelic voice, but she has also been admired for her iconic makeup looks. The singer always seems to have the most stunning winged eyeliner, mascara, and eyeshadow combo. This dramatic eye makeup has been her signature look for years and one that many have wanted to master. And soon, they just might.
At just 35 years old, Adele has already accomplished much in her career. She has been nominated for 25 Grammys, won 16, and sold over 20 million copies of her music worldwide. Her latest album, 30, ranked No.1 on the Billboard 200 albums chart, and all 12 tracks placed on the Billboard Hot 100. But now, the artist seems to want to branch out of the music industry and into the business world.
Adele's business, The Shelbourne Collective Limited, was created this month in London and so far has Adele listed as its only active director. According to The Mirror, the company is expected to sell makeup, body care products, perfumes, and accessories. However, these products have not been confirmed by Adele or her team, and the business category has just been listed as "specialized design activities," so take this all with a grain of salt. Her Campus reached out to Adele's team for comment, but did not hear back by the time of publication.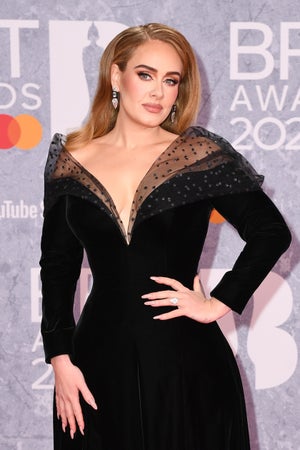 Though this is probably an exciting new business venture for Adele, no matter what the products end up being, the celebrity-to-beauty-entrepreneur story is one we all know too well. Many celebrities before her who have also had lucrative music careers, decided at some point to start their own cosmetics lines. Ariana Grande started R.E.M Beauty in 2021, Rihanna started Fenty Beauty in 2017, Jennifer Lopez started JLO Beauty in 2021, and the list goes on. But now that Adele's name is potentially on the list of singers turned beauty entrepreneurs, fans are ready to give their full support.
Many are hoping that Adele will add her own spice to the cosmetics industry, and even use her music titles as names for products. If you ask me, that would be marketing gold. Imagine a deep blue sparkly eyeliner named Skyfall — like, take my money now, please.
Other fans are worried that this new business venture might cause her to step away from her music career for a long while.
At this point, nothing concrete has been confirmed, but many are eager to see what will come of this new business.