As someone who has found themselves surrounded by basically every acne-fighting concoction before, I can confirm that finding the best skincare routine can feel time-consuming and even experimental.  To cut out that "maybe I'll try this next" struggle, I chatted with a board-certified dermatologist, Dr. Sheila Farhang, to get the tea on her top acne tips that will help you right now. Read on, and thank me later for saving you some time and lots of internet searching. 
So what about maskne?
Now that we live in a world where masks are a part of our everyday outfits, it's no shocker that we have to adapt our hygiene routines accordingly. If you're experiencing new breakouts around or under your mask area, aka 'maskne,' you're certainly not alone. Here are some easy tips from Dr. Farhang for preventing these breakouts:
Tip 1: "Wear a fresh mask each day and wash reusable masks after each use." 
Tip 2: If you're experiencing a skin irritation while shopping for masks, choose gentle, non-irritating materials such as cloth, silk or satin."
Tip 3: "Rock your natural glow and avoid wearing heavy makeup under your mask."
Tip 4: "Opt for skincare products that have salicylic acid to help prevent and treat acne, like Neutrogena® Oil-Free Acne Wash Pink Grapefruit Cleanser and Oil-Free Acne Facial Moisturizer."
Tip 5: "If needed, contact your board-certified dermatologist to help find a treatment plan that works for your skin!"
How do I wash my face for my skin type?
All different skin types can experience acne, even though we most commonly assume that oily skin must bear the brunt of this concern. Here are the products Dr. Farhang recommends for different skin types experiencing acne:
Combo Skin: "I usually recommend a gentle cleanser one time per day and a cleanser with an active ingredient to fight acne the other time of day. Neutrogena® Oil-Free Acne Wash Pink Grapefruit Cleanser is great for the AM!"
Oily Skin: "The above applies to you too, but since these products work for dry to oily skin, I do recommend a gentle moisturizer to help protect the skin barrier so the skin doesn't get irritated. (Yes, people with oily skin still need to moisturize!) You can also add another active ingredient such as benzoyl peroxide or retinol at night."
Dry Skin: "When you're experiencing acne, use Neutrogena® Oil-Free Acne Wash Pink Grapefruit Cleanser once daily. If you don't have acne, use a gentle cleanser but make sure to moisturize twice daily."
How about post-acne marks? 
If you've ever struggled with acne, chances are you were left with a few battle wounds before you found the right solution for you. Acne marks are even more stubborn than their predecessors, so here are some proactive and reactive steps you can try:
"Add products with salicylic acid into your daily routine to help prevent new acne breakouts from forming, which can help minimize future scarring from occurring. Take it from me, you should avoid picking at your acne at all costs, this is how you will get permanent scarring. One easy way which can help minimize future scarring from occurring is to apply sunscreen or a moisturizer with SPF every morning. Sun protection will help prevent the sun from triggering pigment production (ie., melanin) which causes the dark areas on the skin. And after an acne lesion has healed, you can apply brightening agents with Retinol to help visibly lighten the dark acne marks! Don't be afraid to talk to your dermatologist to see if in-office procedures including peels, lasers and micro-needling may work to further heal your skin." – Dr. Farhang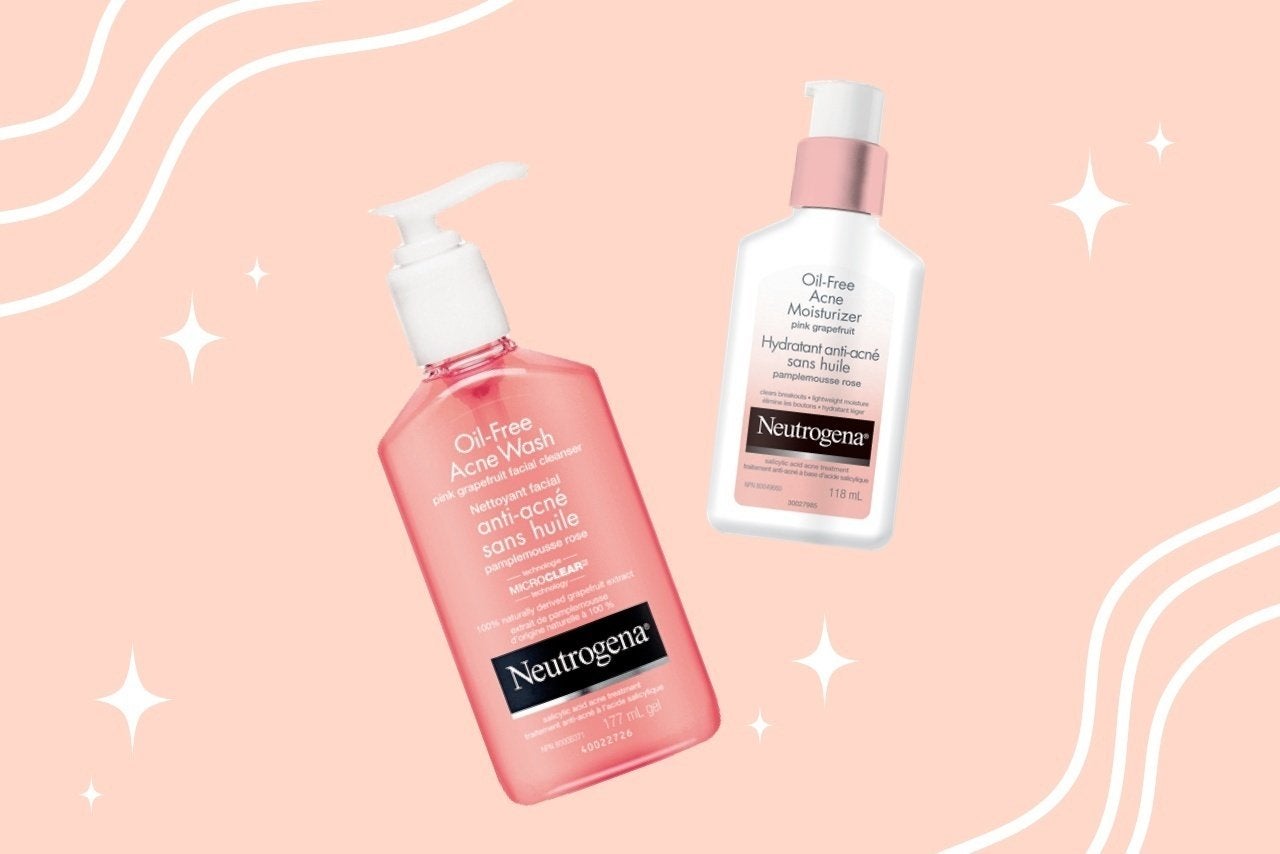 What about Salicylic Acid and Benzoyl Peroxide that I keep seeing everywhere?
You may be wondering what the heck Salicylic Acid and Benzoyl Peroxide are and why they help fight acne? Here's what Dr. Farhang told me:
"Salicylic Acid works deep in your pores to help prevent and treat acne. It also works by chemically exfoliating to remove oil and dead skin from pores. Benzoyl Peroxide kills bacteria-causing acne. I've learned the hard way that it can bleach pillowcases and towels, so opt for white linens when using products with this ingredient."
Food + Acne = ?
Yes, your acne and the food you eat do have a close relationship. If you're experiencing a breakout, Dr. Farhang suggests keeping these tips in mind when making eating decisions. 
Do eat: "Antioxidants (fruits, etc), foods with zinc (whole grain, nuts), omega fatty acids (fish, nuts), and pre/probiotics (kombucha, kimchi). (Or you can take supplements!)"
Limit: "Milk, whey protein, sugary beverages, and fatty and sugary products. (Studies show a link between acne and these products, but cutting these out may not always treat or completely get rid of acne especially if it's due to other causes such as hormones.)"
I hope these tips are as helpful and informative for you, as they are for me! Remember to listen to your skin when you're trying new products and when you're deciding which routine to follow in the morning.