Phone. Wallet. Keys. The three items collegiettes never leave home without (hopefully). While the benefits of these three essentials are pretty self-explanatory, there are a few other key items (pun intended) every girl should have in her go-to handbag. Even the most prepared collegiette can suffer an unexpected mishap, but with a little preparation, you'll be able to handle whatever comes your way! Why's your handbag so big? It's full of secrets!
1. Portable cell phone charger
It's a known fact that collegiettes are attached to their phones, and it's important to always have plenty of battery for uploading Instagrams and Snapchatting the weird people on your commute. For the girl who's constantly on the move, a portable charger with at least one full charge is perfect for days when you can't make it back to your room to charge your iPhone… ideal for staying calm, cool and connected. Never miss another Insta opportunity!
2. Tampon stash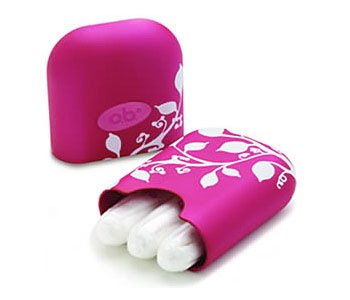 There's nothing worse than getting a visit from Mother Nature when you're not expecting it (and not prepared!). To keep from having to run back to your dorm room mid-lecture, keep a tampon or two in the zippered section of all of your handbags. That way, no one has to know and you can be sure that you're covered, no matter which bag you grab!
3. Blotting sheets
Whether you're coming from the gym, busting a move at a party or you just have combination/oily skin, you'll probably get a bit shiny from time to time—we all do. Blotting sheets are something collegiettes should always carry with them to absorb any excess oil or shine (or even soften any harsh blush lines). Plus, it's so much easier than carrying around powder and a brush!
4. Gum
Fresh breath is a must, especially when you're sharing your calculus book with that cutie in your class. To get rid of morning coffee breath, stash some gum or mints in your handbag to freshen up throughout the day. Plus, offering someone gum is a great way to break the ice!
5. Earbud headphones
Speaking of tech accessories, headphones are an absolute must. How is a collegiette supposed to concentrate on her studying without a study playlist? Or on her workout without her pump-up playlist? More importantly still, you'd be nowhere without your headphones providing you with a great excuse to zone out people you pass on the quad on mornings when you just can't. For easy transport, opt for a pair of cute but compact earbuds that you can fold up and slip into a small pocket of your bag for those times when you just need to zone out and have a little "me" time.
6. Travel-size perfume
A girl's got to smell good, even on the go! Stash a mini atomizer filled with your signature perfume in your bag for touch-ups or invest in a rollerball version of your favorite scent. Just dab a bit on your wrists to freshen up and you'll feel as good as new, anytime, anywhere!
7. Extra underwear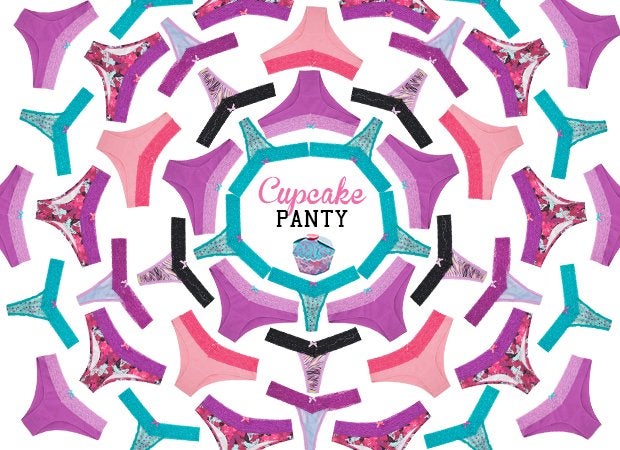 This may seem like an odd choice, but hear us out: sometimes you just need an emergency pair of underwear! If you're heading to class straight from the gym or you're looking to stash a change of clothes at your boyfriend's, you'll probably want to pack an extra pair of undies, but it can be embarrassing, especially if they fall out of your bag (eek!). For example, we always pack a change of clothes in our carry-on bag when we travel, in case our bag gets lost, but things can definitely get a little awkward when TSA starts rifling through our undergarments…
The solution? The Cupcake Panty by Affinitas, which comes in a super-cute cupcake-shaped cardboard silhouette with no labeling to suggest that there might be a hidden pair of adorable undies inside. Genius, right? You can slip it right into your bag without worrying about what'll happen if anyone catches a glimpse, just like you would a cutely packaged tampon. There are two available styles, and the super-comfy cotton hipster style comes in purple wine, fuchsia and butterfly print, while the flirty thong comes in dot print, zebra print and powder blue options. 
Now you can set your pretty, colorful (and dare we say it, Insta-worthy) Cupcake Panty on your desk, in your bathroom or anywhere else you like, without stressing that people will see. Think of the Affinitas Cupcake Panty as every collegiette's little secret (weapon)!
What's in your purses, collegiettes? Share your essentials in the comments below!