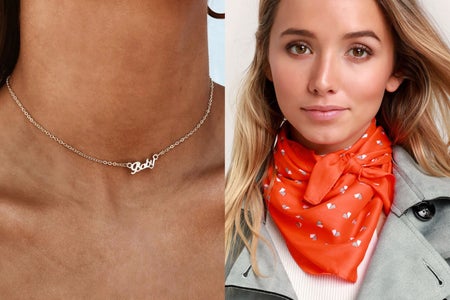 7 Beautiful Neck Accessories I'm Trading In My Winter Scarf For This Spring
Blanket and infinity scarves had their whole season. Don't get me wrong, I love a cozy neck situation as much as the next girl, but it's time to move on. Spring has SPRUNG, ladies, so break out your Spring accessories accordingly. This season, I can't get enough of all things gold and silk to complete my outfits — these accents have been dominating the street and runway style scene and I'm incorporating them into all my spring looks.
Don't worry — I've already taken the liberty of doing some online browsing for you. As per usual, I've searched for the prettiest must-have necklaces and scarves that you'll totally fall head over heels for. I recommend saving up this Spring because you'll be in the mood for some retail therapy after I show you these top accessories to try (don't worry, scarf, I'll catch you on the flip side). 
1. Layered necklace
A top with a low neckline can be boring, so why not revamp it with some layers of necklaces? This layered necklace from H&M has different types of chains happening. TBH, I'm obsessed with how the second layer goes from small chains to even smaller chains,
2. Printed scarf
Put your beloved blanket scarf and switch to something light and vibrant. Check out this printed scarf with such lively colors and tropical imagery! Here's a style hack: use the scarf to tie your hair up when it gets too windy.
3. Birthstone necklace
Not sure what your birthstone is? No worries, Frasier Sterling's got a little cheat sheet for that! The dainty birthstone necklace is perfect for subtle and simple looks.
4. Statement choker
Okay, but look at this cute "Baby" necklace. Perfect reminder for your boyfriend when calls you by your name — don't let him forget you're baby. 
5. Plaid bandana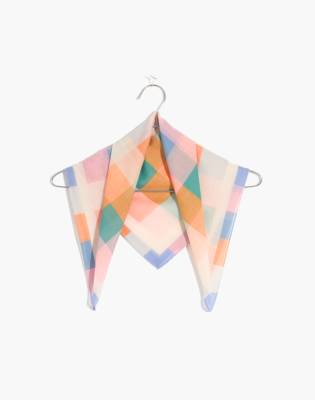 Bandanas have that yeehaw aesthetic, but Madewell gave it a cute upgrade. Incorporating bright and happy colors, this plaid scarf will complete any dull look. Might I mention that there more patterns and colors to choose from?
6. Snake chain
Snakeskin print has been everywhere, but how about we glamorize snake charms? I mean, just look at this chain necklace with a snake charm! I'm sure Taylor Swift would be a fan of this little snake — after all, she embraced it as her brand.
7. Handkerchief scarf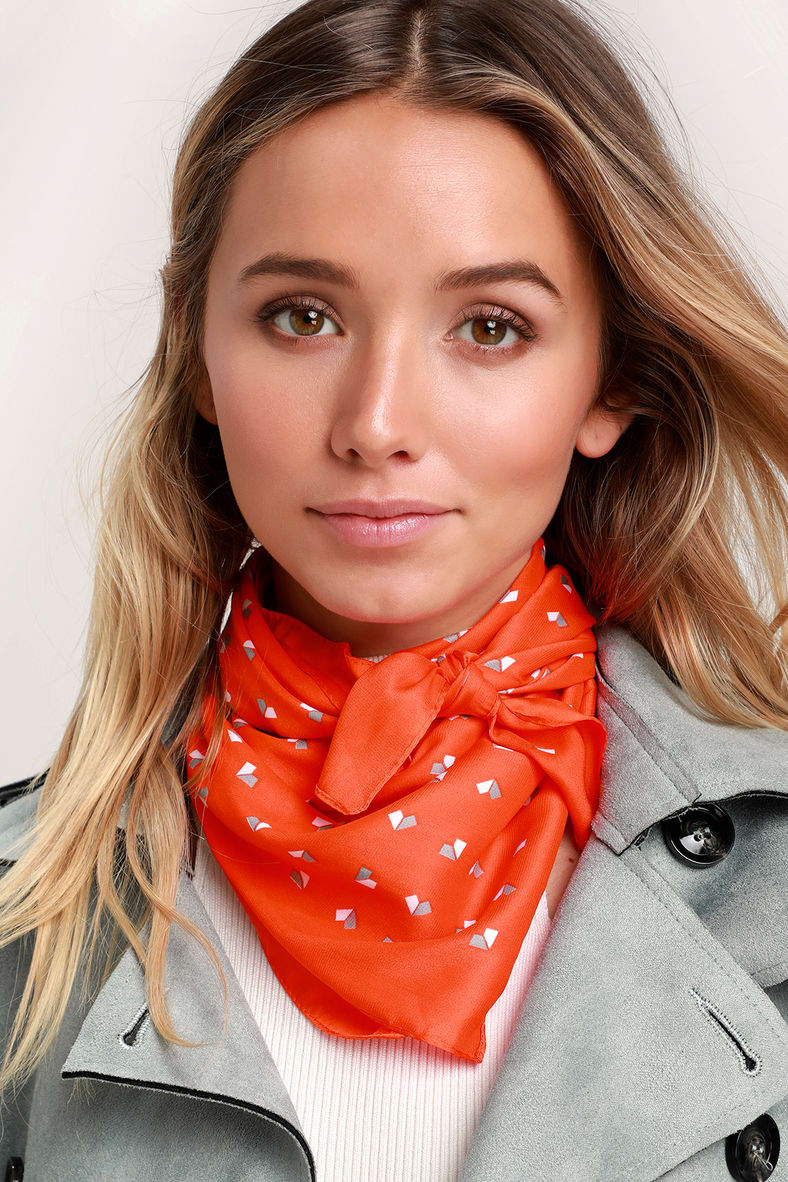 Got a plain white turtleneck top? Good, because this coral silk scarf will pair so well with it! But, if you're having a bad hair day, you can also wear it as a headband.
From gold chains to unconventional patterns, your spring looks are definitely in for a treat with these accessories. You don't have to be buried under your humungous scarf anymore. It's time to break up with it. Don't worry — you'll come crawling back for your scarf before you know it (but until then, warm weather lives on).