Today, we're breaking down the 2010s business casual revival. In Anatomy Of An Aesthetic, Her Campus dissects the latest style trends to tell you where they came from, why they matter, and how to DIY.
It might be time to stow away those sweats you've been wearing since March 2020, because 2010s business casual is back, baby.
You'll probably remember that as a decade, the 2010s were ruled by the rise of the girl boss archetype. She ruled the office and called the shots. As she did, she wore high-waisted polyester pants, chunky statement jewelry, and pointy stiletto heels (according to a 2014 interview with Nasty Gal founder and original #GirlBoss Sophia Amuroso, at least). She was also short-lived. The turn of the decade saw the girl boss deemed uncool and, actually, not that feminist. So if you're skeptical that Hillary Clinton's pant suits are the right fit for this era of fashion, that's understandable. But hear me out, because this trend is perfect for the 2020s, despite its name.
The resurgence of office-wear like suits and dressier trousers, peep-toe shoes, and bodycon dresses feels like an offshoot of last autumn's leisure clothing vs. runway-ready style quandary, or an attempt to do both at once. For instance, blazers aren't as buttoned-up now (pun totally intended). Instead of sticking to such a traditional fabric or structured shape, October 2021 saw the leather blazer trend hitting Instagram explore pages everywhere, and Who What Wear has predicted that a collarless, slouchier version of this corporate staple will be huge throughout 2022. In other words, we might actually be taking the "comfy over chic" attitude from the early pandemic days with us, even as we dress ourselves up for the great outdoors.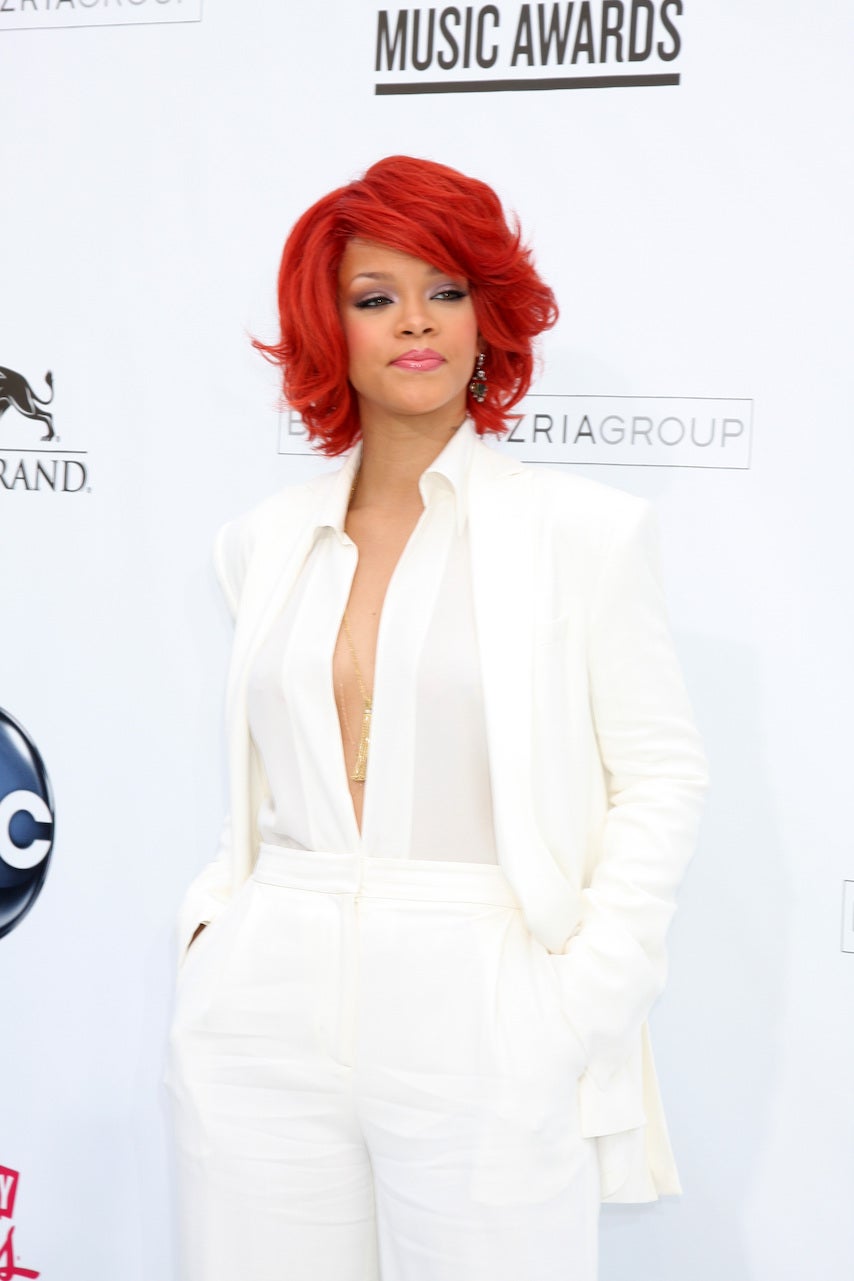 Speaking of, the monochromatic suit set trend (seen above on a 2011 Rihanna) could be considered a fancier cousin of the matching sweat suit from 2020. Even your biz-cas shoes are going to skew more 2020s function than 2010s style: According to Vogue, you'll want to keep those stiletto pumps (worn by 2010s pop culture icons like Julia Louis-Dreyfus in Veep) in the past, in favor of flatter options like a loafer or kitten heel. Your loafers can even do double-duty for you, if you're planning to include the twee aesthetic in your closet, too.
Still not convinced? How about the comeback of the tiny vest trend, worn by celebs like Bella Hadid and Dua Lipa? I know what you're thinking — vests are for guys who wear fedoras. But hear me out: Whether you opt for something structured, a knit sweater vest, or a more daring leather one, you can wear it as a shirt with nothing underneath, as Kendall Jenner did. Ta-da! Vests are sexy now. The beauty of this aesthetic is that most of us won't actually be wearing it into the office, meaning we can avoid those stringent dress codes and play around with strategically showing skin.
Alright, enough talking. It's time to go shopping and upgrade your wardrobe to be 2010s office-ready, with a twist. If you want to try out the 2010s business casual look for yourself, get started with these chic pieces.
Oversized blazer

Tiny vest

Wide-leg dress pants

Thick neutral belt

Mini skirt

Kitten heel

Monochrome short suit set

Crossbody bag

Statement necklaces

Loafers