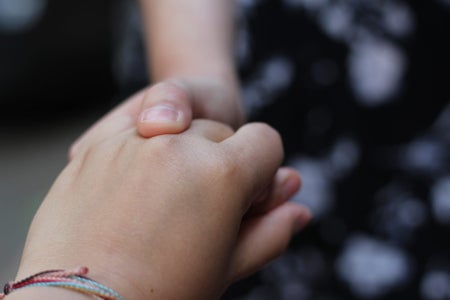 Original photo by Ariane Vigna
How to Bring the Butterflies Back After Doing Long-Distance
After months of long-distance due to the pandemic, you and your SO finally meet again. On a train platform, at the airport, or even in your college dorm. You've both been waiting for this moment for so long. So why does something feel off? 
The most obvious thing is that you can't even hug! With quarantine regulations enforced in many states, you'll have to wait at least a few days (or negative tests) to kiss again, which only makes your reunion more awkward. Cue the *just going to stand there* TikTok song. 
But let's be real. Once quarantine ends, you may not feel ready to dive right back in. Things just aren't the same as before the pandemic, and it's OK to acknowledge that. The world has gone through collective trauma and grief, and chances are you've had to put in a lot of effort to make your relationship work under extreme circumstances. No wonder it doesn't feel like a fairy tale anymore! The magic will be back, but you have to give it time.
Relationship expert Patrick Wanis warns that you may even feel disappointed after setting high expectations of your partner.
"We tend to create fantasies of the person in our head of who they are and the way that we see and perceive them," Wanis says. "You might suddenly see a shift in the way you feel and it might be pulling you closer together or pulling you apart."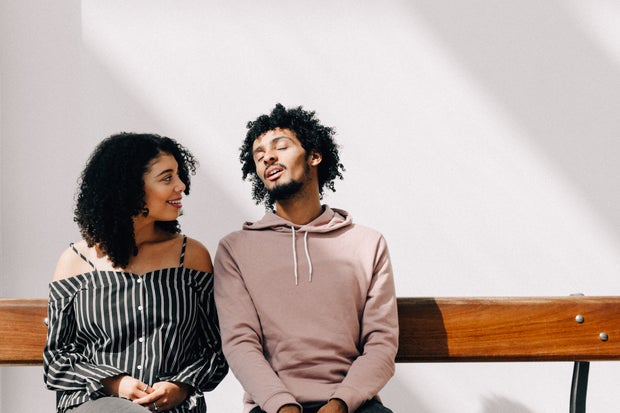 Alex Holyoake | Unsplash
Emma Kopelowicz, a junior studying journalism at Boston University, has been with her boyfriend, a graduate from the class of 2020, for close to two years since they met at school. 
After being apart because of the pandemic from March to August, Kopelowicz decided to visit him before kicking off her hybrid semester at BU. 
"I took a red-eye to JFK mid-way through August to maximize all of the time we had to spend with each other before the semester started," Kopelowicz says. "We spent two blissful weeks together paddle-boarding, exploring his hometown, and ending most nights with take-out and a movie."
After five months apart, Kopelowicz was ecstatic to meet her boyfriend again.
"As cliché as it sounds, reuniting after nearly five months apart felt like a dream," Kopelowicz says. "I felt like I was falling in love all over again. Getting to see his smile and laugh in real time instead of over a glitchy FaceTime call was definitely a highlight of our reunion to me. I missed all the little details and mannerisms I had picked up on since we've been together, but most of all, I just missed having him around."
Still, Kopelowicz has found it challenging to deal with the aftermath of long-distance and the pandemic, as her boyfriend is also under pressure to find a job in an adverse economic context.
"We had been talking about it throughout the whole summer, but it hurt my heart so much to see him stressed out in person," she says. "I've been trying my very best to support him during these challenging times, but it can be complicated since we're both in different stages of our lives, and the future is so uncertain right now."
Patience is key
Reestablishing a connection with your partner requires patience. You haven't had a chance to look them in the eyes or hold their hand in months, so take time to get used to their presence again. 
Wanis stresses that the reunion may be emotionally overwhelming, as couples will experience an unfamiliar amount of stimuli. 
"There might have been a sense of isolation even if you've been talking over the phone," Wanis says. "It's not gonna be the same when you feel the person's energy or the warmth of their body."
The impact of the reunion on your relationship also depends on you and your partner's love language. 
"If someone's love language is physical touch, this person is going to feel a lot more love as the connection becomes more experiential and less fantasy-based," Wanis says.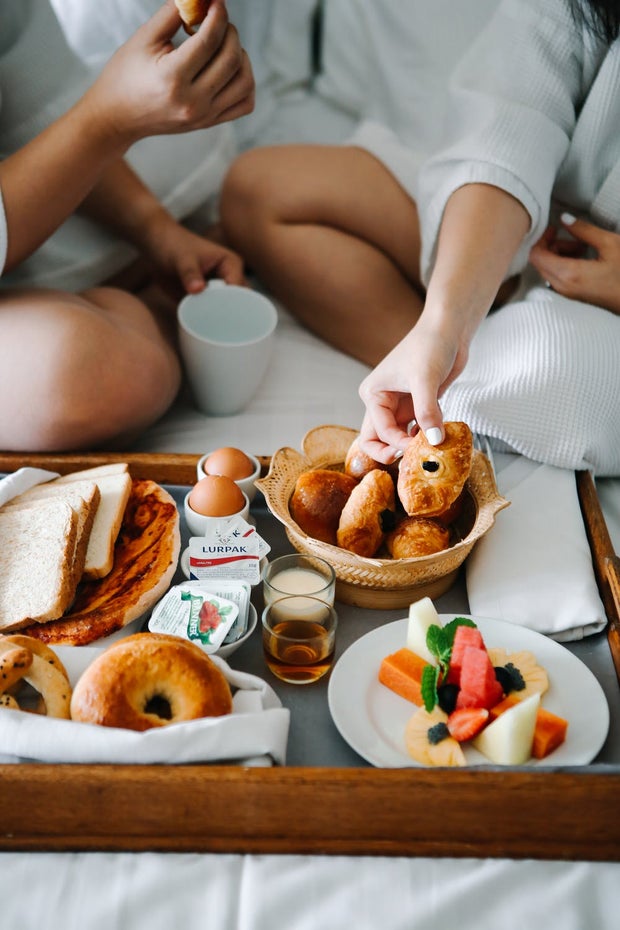 Iamngakan eka via pexels
Go back to go forward
Giving your partner space to sort through what they are thinking may be helpful if you see them pulling back. Rather than jumping back into the relationship, Wanis advises to start dating again.
Gabby Davies is a 22-year-old studying art history in graduate school in London. When she reunited with her partner, a business student from Boston, she found it challenging to accommodate the relationship in her life and space again. 
"To reconnect, we've been taking walks together, playing games and participating in activities that brought us together in the first place," she says.
Starting to see each other again incrementally means not going from 0 to 100 in a matter of minutes. Get to know your SO again. Go on a date in the city and then go home alone to recharge and cultivate a sense of independence. If you feel up for it, the next day, start holding hands again as you walk on the street together. And the day after that, try leaning in for a kiss. Allow yourself to stop when you feel uncomfortable, and check in with your partner often. You want them to know that it's OK for them also to need time to reconnect. 
To get back into the swing of things, Kopelowicz has relied on doing fun and adventurous activities with her partner. Even grabbing sandwiches from a local deli and having a picnic in the park can be exciting, she says. Any sort of activity — especially one with emotional significance — will get you and your partner feeling the romantic sparks reignite.
Jillian Wong, a junior studying neuroscience at the University of Pennsylvania, met her boyfriend, a sophomore at UNC Chapel Hill, in high school. The two decided to do long-distance for college and see each other during school breaks. To Wong, in-person interactions bring a spark that is missing from virtual communication.
"Besides the perk of being able to be physically intimate again, it was really great just to be able to interact and have dates without a screen between us," Wong says. "When you are together in person you can also be spontaneous again, whereas long-distance relationships tend to be pretty structured since you both have your own separate lives going on."
While the two were apart, Wong and her partner invested in conversation-starter cards when they ran out of things to talk about during their daily calls. The couple also kept a running list of dates they wanted to go on, which made it easier to reconnect in person.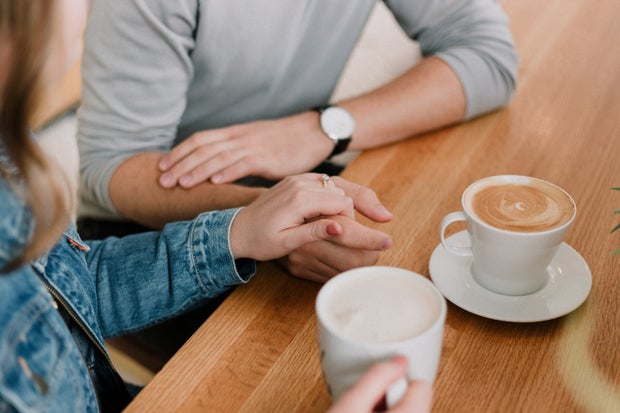 Photos by Priscilla Du Preez from Unsplash
Have honest conversations before and when you meet again
Besides exploring and establishing physical boundaries, you're going to want to check in with your SO emotionally. In the time that you've been apart, both of you have grown individually. It's a good idea to ask them about their feelings, needs, hopes and dreams, and expectations for the relationship. 
This is why going on dates rather than staying in and watching Netflix will help. You'll be able to start meaningful and genuine conversations to get to know each other again. Maybe your partner is struggling at work right now, but they don't want to add to your plate unless you ask them about it. Maybe the pandemic has made them realize that they want to move closer to their family, or the other way around! Your SO will be grateful for the opportunity to open up about what's on their mind. You'll also get a chance to talk and let them know how you've been doing. 
Maddie Scheele, a junior studying journalism at Boston University, has been dating her boyfriend for four years, including two and a half years of long-distance. Scheele has found it helpful to share more stories about her time away that she may have forgotten to bring up over FaceTime or wanted to wait to tell in person. She has dealt with tough conversations about events that happened while she and her partner were apart, including the loss of loved ones. She stresses that staying in touch with each other often throughout their time away made the reunion much easier.
"If you establish communication while you are away and get on a routine, it will be easier to reconnect when you get to be together in person again," Scheele says. 
Kopelowicz echoes Scheele's advice and says she was able to instantly connect with her partner because the two had been in contact so frequently over the summer.
"We practically spent all the day over the summer on the phone together while we were both going about our daily tasks, from making breakfast to brushing our teeth," Kopelowicz says. "Even though we weren't physically together, we pretty much had each other around all the time which means we didn't really need a period to reconnect!"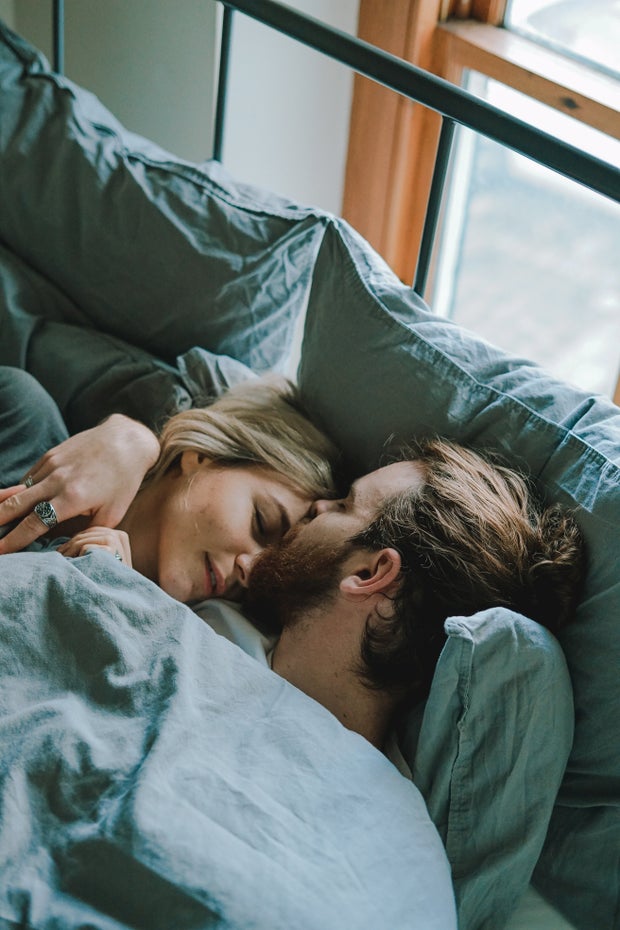 Photo by Toa Heftiba on Unsplash
Don't panic if it's awkward at first
Don't make any decisions about your relationship until you've been back together in person for a few weeks. After spending so much time apart, don't be alarmed if you don't remember how to communicate best or if your partner becomes distant. 
The chemistry that you and your partner maintained over the phone may not directly translate to the same intensity of attraction to each other in person. If you've reunited with your partner and feel confused, Wanis recommends stepping back and writing down what you're experiencing. 
"Maybe you're experiencing intense joy or relief because you were holding all your emotions in, and now you can breathe," Wanis says. "Do your best to identify, articulate, and label your emotions on paper."
When Wong reunited with her boyfriend, she felt a sense of disconnect and worried about future goodbyes.
"Each of us had inevitably changed a little since the last time we saw each other, and I think that made things not click as well as they had when we were last together in person," Wong says. "It was a bit sad for both of us to realize that we had missed out on the experiences [and] people that had led to those changes. It was also hard not to let the dread of separating again overshadow the time we had left."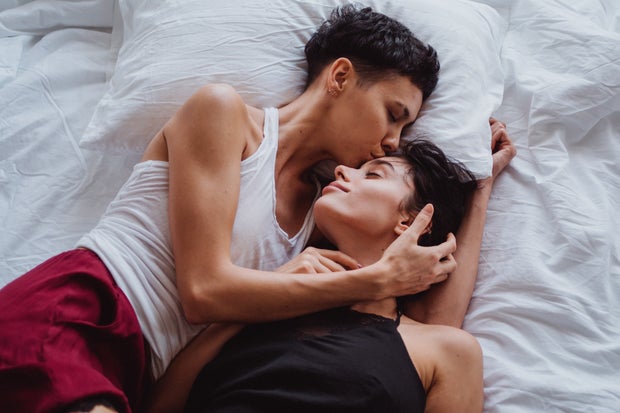 Photo by Ketut Subiyanto from Pexels Things may feel volatile at first, with high highs and low lows, but they will most likely stabilize later, and you will find steady, gratifying growth. When you get used to your SO's presence again and get back into a routine, you'll be glad that you didn't make up your mind earlier when walking next to each other still felt strange. But if you and your partner have to go long-distance again and you're having doubts about your ability to commit, it may be time to rethink the relationship.
Relationships take effort, but most importantly, they require patience and compassion for one another. If you've just gotten off the plane, trust that your relationship will fall back into place. Buckle up for the challenges that may come, but enjoy the ride. After this long wait, you deserve to find your way back to each other.