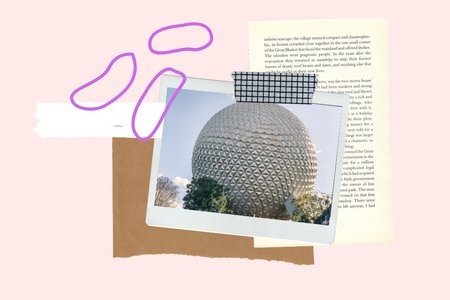 11 Countries in 1 Day at EPCOT's World Showcase
Disclaimer: I am in no way suggesting that visiting World Showcase at EPCOT should serve as a replacement to traveling to these actual countries. I hope to visit some of these countries myself one day and would encourage others to do the same. I'm simply saying that the experience at World Showcase is very unique and I would highly recommend anyone planning on going to Walt Disney World to check it out.
Imagine getting to experience sights, sounds, and snacks from 11 different countries in one day! That's exactly what is in store for visitors at Walt Disney World's EPCOT. In the back of the park lies a small lagoon that is surrounded by 11 different "pavilions." This is known as World Showcase.
The countries represented there are Mexico, Norway, China, Germany, Italy, United States, Japan, Morocco, France, United Kingdom, and Canada. Each pavilion has buildings designed with architecture to reflect the architecture of the real country. And the buildings are just the beginning. 
Each pavilion has Cast Members (Disney employees) who are from the actual country. You can talk to them and ask them questions about their homes and culture. Each pavilion also has unique food from its country. There are restaurants and places to order meals from, and there are also shops that sell snacks, souvenirs, and more. For example, the Germany pavilion has a shop called Karamell-Küche that sells caramel and candy made right on site. The smell of caramel and sauerkraut fills the entire pavilion.
The Japan pavilion has a hibachi restaurant called Teppan Edo where chefs cook traditional Japanese food for guests. You can walk through the Japanese gardens or sit by the koi pond. There's also an indoor exhibit featuring displays from Japan's Kawaii Cute Culture. Mitsukoshi is a massive store in the Japan pavilion which contains a large assortment of toys, clothing, and snacks, all from Japan. Some snacks that I purchased there are pictured below.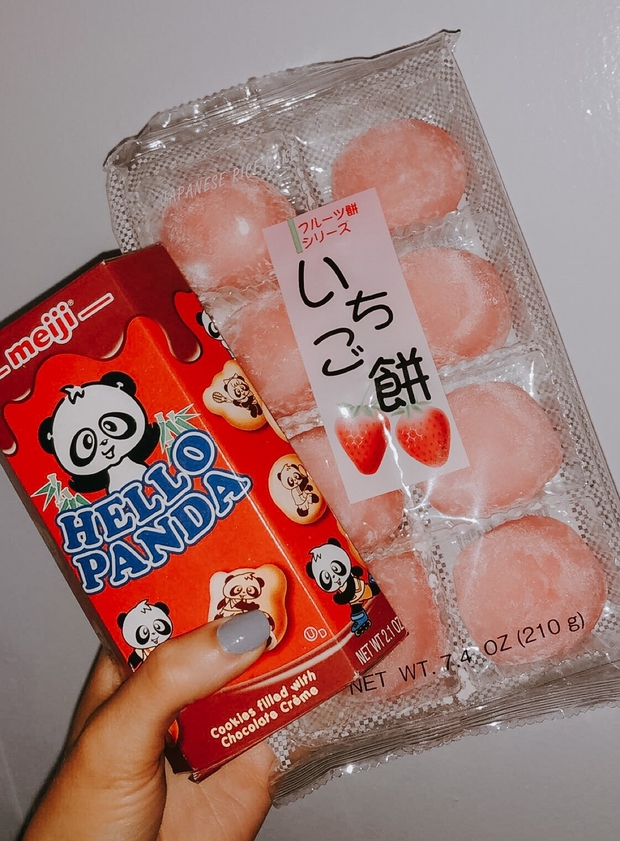 In the Morocco pavilion lies a beautiful fountain and alleyways that seem like they come straight out of the movie Aladdin or Morocco itself. At the time of its construction, the king of Morocco sent over his personal artisans to oversee the architecture and design the tilework within the pavilion, hoping to make the pavilion as authentic as possible. In the shops, guests can purchase traditional attire and incense. There are multiple places to eat in the Morocco pavilion. The main restaurant there, Marrakesh serves traditional Moroccan food and features music and belly-dancing as entertainment.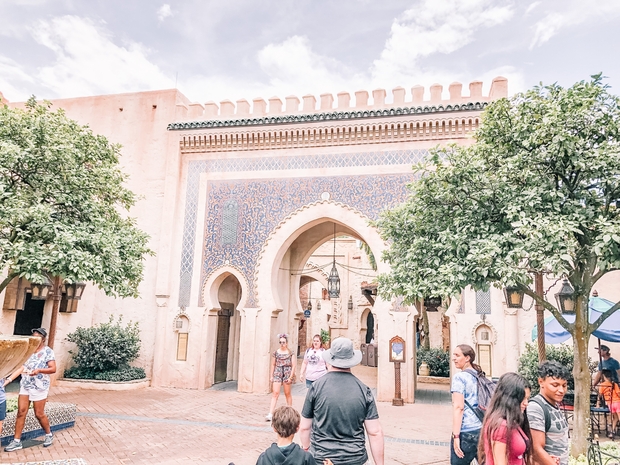 I've only briefly touched on three of the eleven pavilions of World Showcase. If you're looking to experience a bit of other cultures without having to travel as far or if you're looking for a break from riding rides during your Disney vacation, I would definitely recommend checking it out. It's a fun experience and it's a great opportunity to learn some new things on your Walt Disney World trip!