South Dakota is the Dream Road Trip You Didn't Know About
Don't get me wrong, a year ago I definitely wouldn't have been writing this article. I had never thought about South Dakota, never mind traveling to it. But when my relationship with a South Dakotan brought me on a road trip across this undiscovered state, I was surprised by how underrated it is! If you've never thought about traveling to South Dakota, here are some reasons to go. 
The Perfect Roads for Road Tripping
Straight, flat, and fast are the three best words to describe South Dakota highways. While its lack of turns may seem like a boring feature, for me, it created a fascination with this Great Plains state. Being on such a flat and curve less road made the landscape that much more expansive. Additionally, the speed limit on South Dakota highways is 80 MPH, so you can swiftly fly across that wide-open road. Just watch out for bugs on your windshield!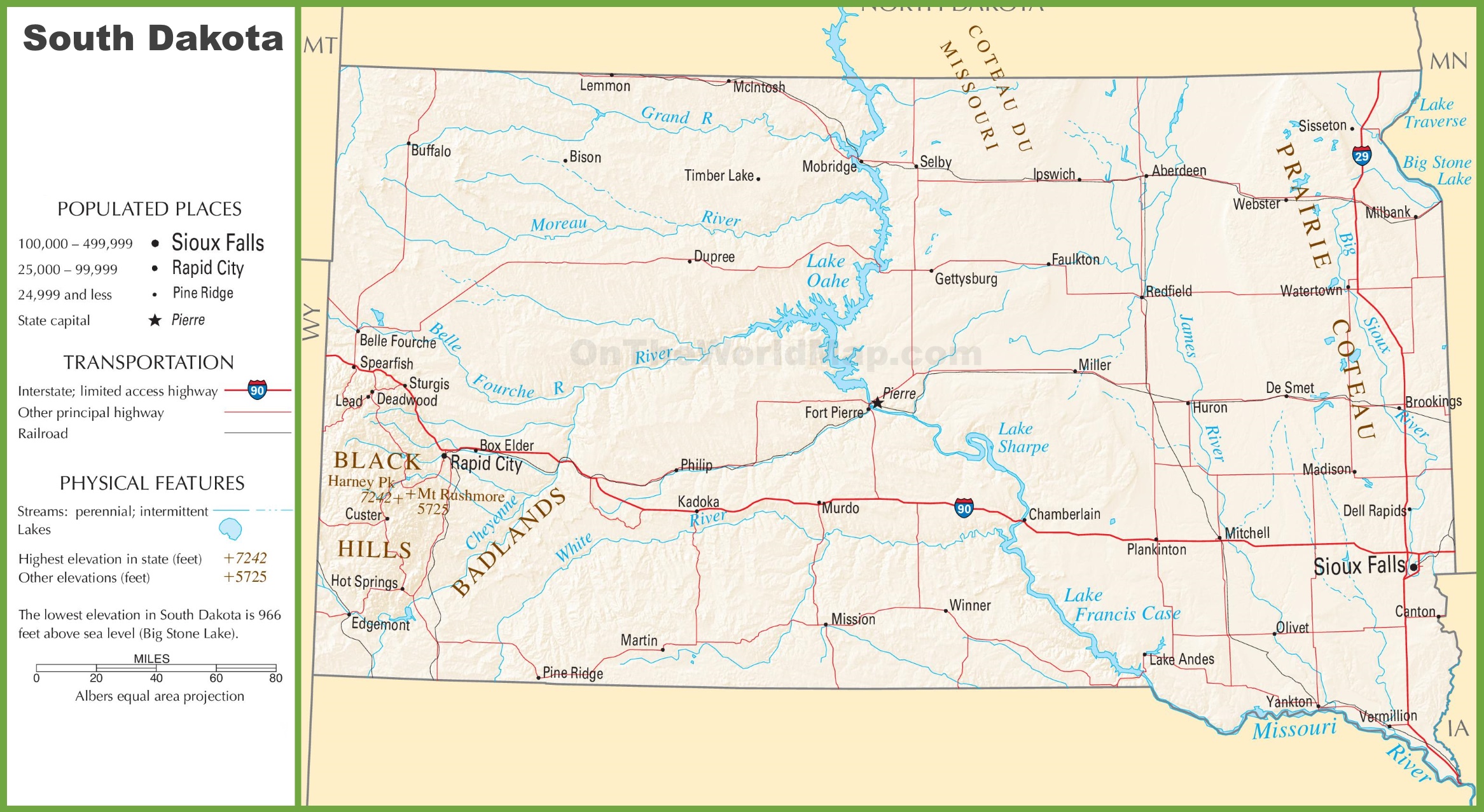 A Map of the highways across South Dakota. 
Lots of Quirky Small Towns and Billboards 
Middle America is fun and quirky for so many reasons, and South Dakota doesn't disappoint when it comes to crazy billboards! For the town of Wall, SD and its infamous Wall Drug attraction, you will see about a hundred billboards across the state convincing you to visit. You've never seen so many goofy signs for one place. Of course, I had to make a quick stop to Wall Drug and see it for myself, and it was as touristy, quirky, and downright odd as I expected. Take advantage of these little stops along the way, because they're the places that you won't soon forget.  
Just one of the many, many signs for Wall Drug.
Natural Beauty In Unlikely Places
The object of our journey was the Black Hills, but on the way there we drove through the incredible Badlands National Park. The geologic deposits that form the Badlands result from a prehistoric ocean and its inhabitants that once covered the entire midwest. You truly can't see anything like this landscape anywhere else on Earth. 
Visitors can explore trails throughout the Badlands.
The Black Hills, too, are a truly unique sight to behold in what is otherwise a totally flat state. The Black Hills, named for the darkness of the pine tree landscape at dusk and dawn, is a breathtaking place with lots of hiking, camping, and sight-seeing opportunities. The Black Hills is home to the infamous Mount Rushmore, as well as Crazy Horse, a monument currently under construction that will memorialize the great Native American chief. Take a winding drive on Needles Highway for a truly one-of-a-kind experience!
The granite peaks of the Black Hills.
Needless to say, the speed limit is not 80 MPH on Needles Highway.
Lots and Lots of History to Explore
Throughout South Dakota, you'll find an alluring history of the Earth and its inhabitants. South Dakota has been a pivotal site for thousands of fossil discoveries that have influenced our modern understanding of geology, ecology, and biology. The Black Hills Institute houses some of these fossils and casts of many others from around the world. South Dakota also has a rich history of Native American tribes, which, unfortunately, has been undervalued. Go to the Crazy Horse Memorial and you can explore a museum of many Native American artifacts and cultural pieces. Additionally, the sparse buffalo herds reflect tragedies of the past, when European settlers drove the bison to near extinction. Go to Custer State Park to see these beautiful animals roaming the prairie.   
The Museum at the Black Hills Institute.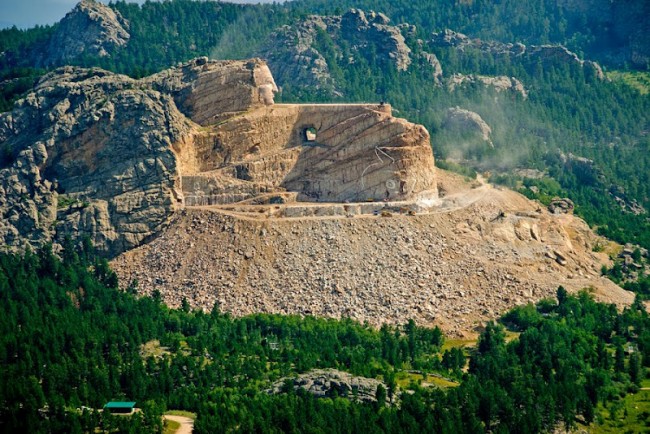 Construction of the Crazy Horse Memorial began in 1948
And So Much More to Offer
This article just scratches the surface of all there is to do in South Dakota. Go to Sioux Falls, the largest city in the state, to see the Big Sioux River Falls at Falls Park. While you're there, check out downtown and embrace its quaint shops and restaurants. Before you write off South Dakota, consider all that it has to offer. Keep an open mind, and your road trip through South Dakota won't disappoint.
The Falls of the Big Sioux River.