Say hello to Fall! With the season already starting, we say goodbye to long sunny days and warmer temperatures, which includes saying goodbye to flip flops, tank tops, shorts, and bathing suits until next year. It's time to change your wardrobe and get dressed for autumn.
Autumn is the time to go pumpkin and apple picking and to celebrate Halloween and Thanksgiving while watching the leaves change with the sounds of fall crickets chirping. Yet we must not forget that it is also the time to get dressed in the ultimate fall styles from the hats on your head to the shoes on your feet. Whether it is fancy or comfy, every girl deserves to wear clothes that are festive and trendy. Here are the clothes to wear for the fall season:
Beanies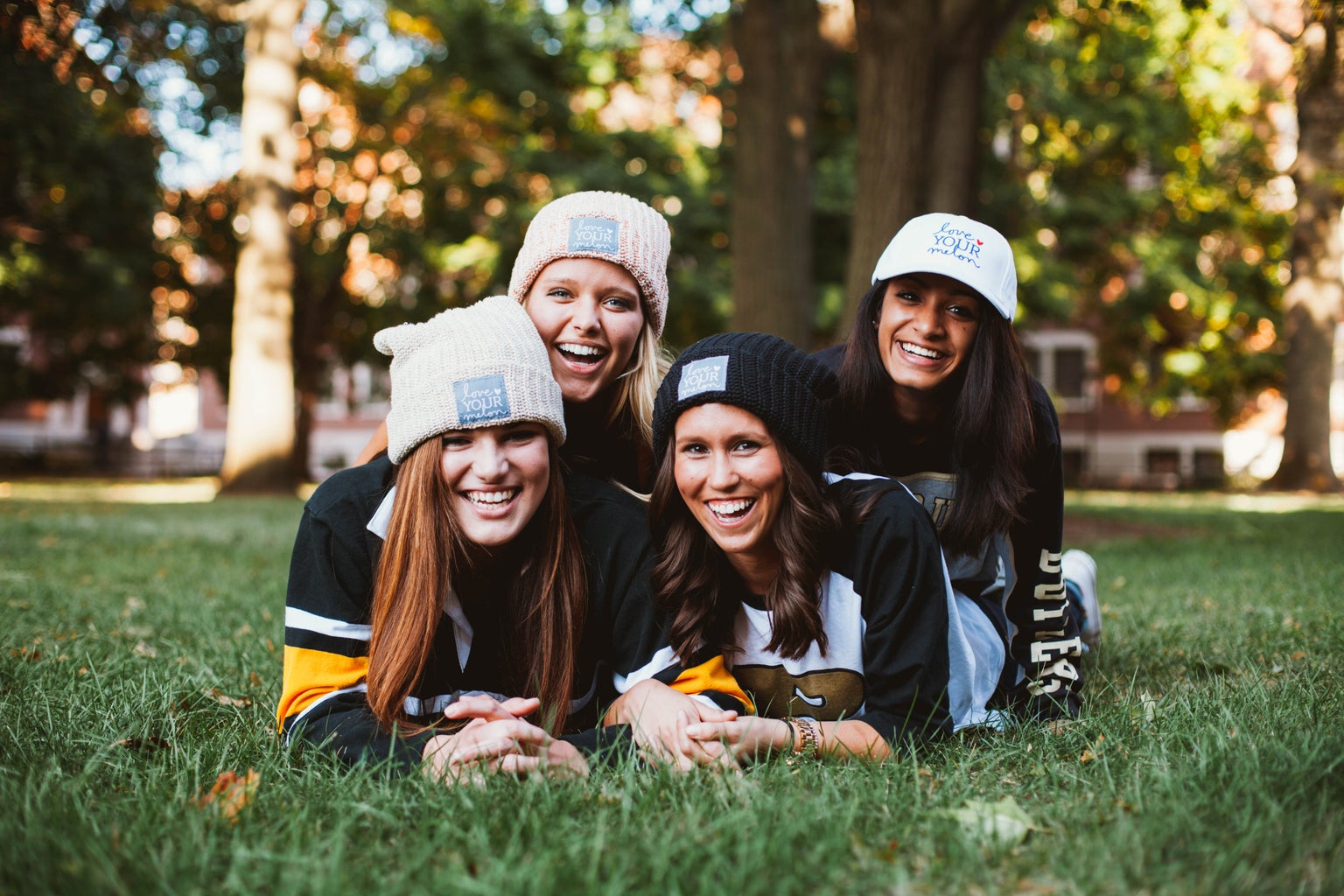 Beanies are always the perfect companion to have on your head. While it can be made to be a matching part of your fit, it also can work to your favor to compliment your hairstyle and cover your hair on rainy or snowy days. In case that's not enough, it also keeps you warm! Beanies can be worn in different styles and come in different types such as pom pom beanies, cuffed beanies, hipster beanies, knitted beanies and so much more! You can find them at any retail store in the women's clothing section for as low as $5. Now with the weather getting cooler, take out a beanie and warm up your head in style!
Scarves
Scarves are another way to complement your outfit while also staying warm! Used in the fall and winter seasons, scarves can be worn in different styles and come in different weights and fabrics. Whether you like puffer scarves, snazzy neckerchiefs, knit ponchos, or silk scarves; it is the ultimate piece of fashion to have on your neck everywhere you go! Get a scarf today that matches your style and your vibe!
Sweaters
We're now in sweater weather! Now is your opportunity to wear your favorite sweaters and cover up fabulously from the breezy winds while looking good doing it! Whether you like turtleneck sweaters, knitted sweaters, cardigan sweaters, or hoodie sweaters, this is the season to show off and get bundled up! With fall bringing sweater sales in your favorite outlets, take a trip to the mall and get new clothes to start your fall right or take out your favorite sweaters from your closet and wear them again! The choice is up to you.
Flannels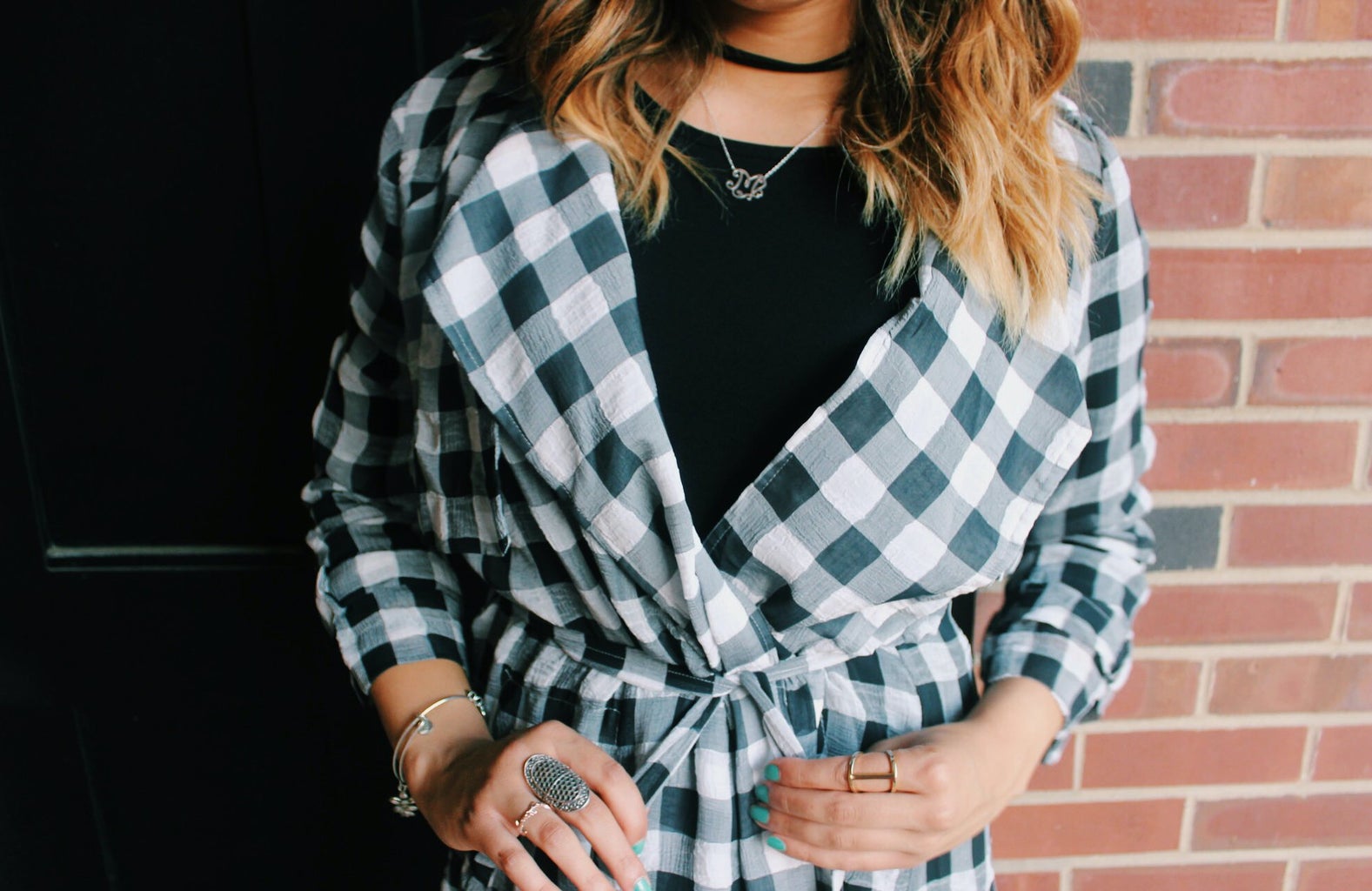 Fall is a time for flannels! Known as a must-have for the cool weather, flannels can be worn in any size and any plaid pattern to define who you are and what you like to wear! They can be worn in any casual or fancy event and make you slay just as much each time. Known for its lumberjack aesthetic and high-quality material, you can never go wrong with adding a flannel to any outfit. Whether you like cabin plaid flannel shirts, long-sleeve plaid flannel boyfriend tunic shirts, oversized flannel shirts, cotton flannels, or flannel button-down shirts, any flannel can be worn to match your shirt and jeans. If you've had your flannels catching dust in your closet, take them out now! If you want to buy new flannels, plan a trip to the mall and catch all of the fall sales today!
High-Waist Pants
High-waist pants are a common part of any fit for the fall! With cold weather hitting us everyday, every girl wants to wear pants that cover up their legs and make them look good! Whether it's slim or wide high-waist leg trousers with or without flap pockets, any high-waist pants can match with an outfit of your choice. If these pants are not your style, you can always rock the fall with your best pair of sweats or leggings that will leave you comfy and warm!
Boots
You can never go wrong with wearing boots in the fall that are your style, comfortable, and make you stand out from others. Boots are offered in so many designs, sizes, and leathers that you have options to choose from. Whether you like ankle boots, rain boots, lace-up boots, timberland boots, or even combat boots; there is a pair of boots that are ready for you to use this fall, whether it is in the mall or in your house. Find those pairs of boots today and wear them with confidence!
These are just some of the many ways that you can get dressed for any autumn day. With any pair of clothes that you have, get creative and have fun this fall season!