With finals season right around the corner, there's nothing worse than struggling to find a place in Swem to study. If you're anything like me, Swem is an intimidating place anyways, so alternative study spots are always a better option. You may have to walk a bit to get to some of these places, but ditching the stress of Swem is totally worth it. 
1. Governor's Palace 
If you love studying at the Sunken Gardens, but want a change of scenery, the Governor's Palace is the place for you. Located right in the middle of Colonial Williamsburg, not only do you get the iconic scenery, but you also can interact with the many colonial reenactors — they're always happy to talk. The view pretty much speaks for itself. If you bring a picnic blanket and some snacks, you could stay at this spot all day. 
2. The Campus Bookstore/Barnes & Noble 
This has to be the most underrated spot on campus. Students rarely study in the Barnes & Noble cafe, yet it has one of the best vibes in town. Coffee? They have it. William & Mary merch? Of course. Textbooks? Absolutely. Tourists? Occasionally, but that doesn't take away from the charm of this study spot. 
3. Aromas Coffeehouse 
Swem is home to the beloved Swemromas, but the stand-alone Aromas on Prince George Street offers the same environment without the seriousness of a library. If you like background noise while studying, Aromas is definitely the place for you, and you can still get the coffee you know and love from Swemromas. It's the total package.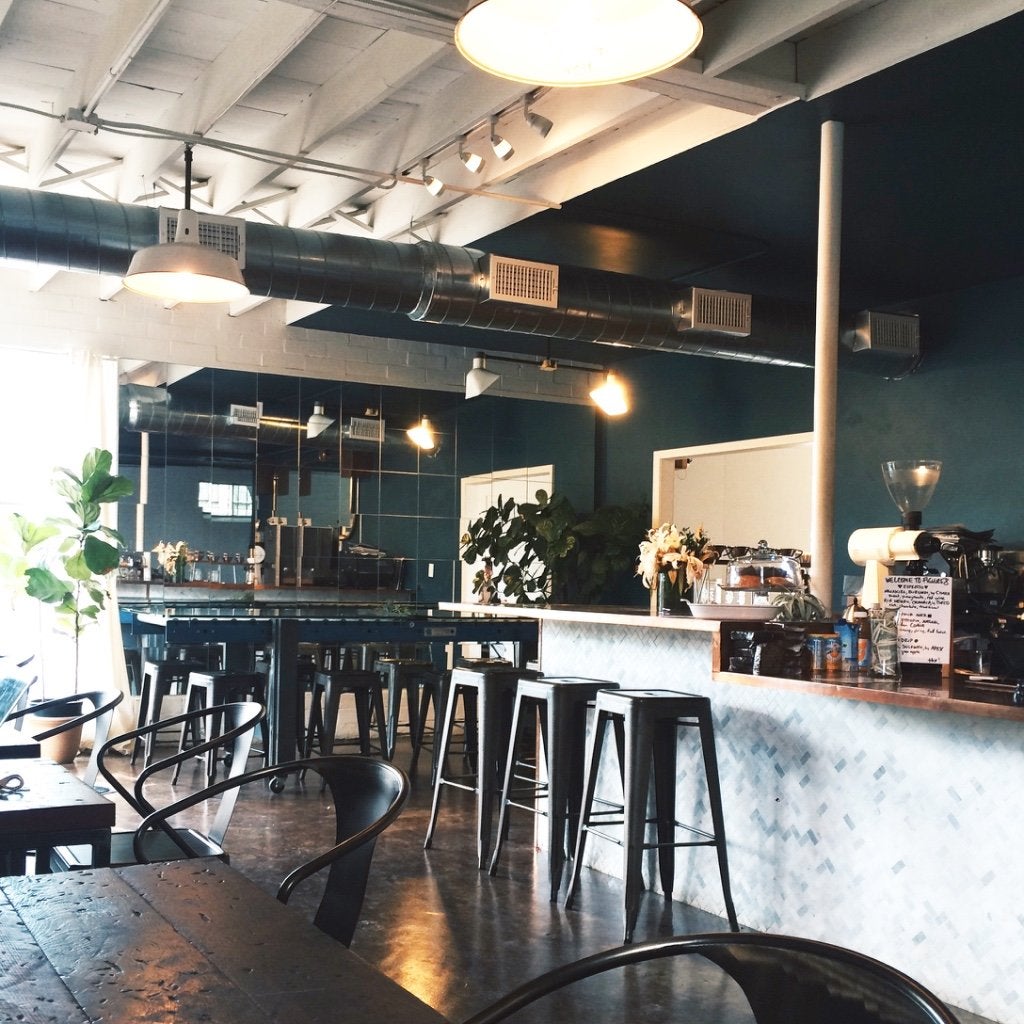 4. Mason School of Business 
Business majors have kept this place a secret for way too long. The business school is one of the most beautiful buildings on campus and offers study rooms, large classrooms and even its own library! The proximity to Lake Matoaka and spacious outdoor study areas alone should convince you to study here. Regardless of how far you live from the business school, you should consider using this space when Swem fills up during finals. I mean, look at those columns. 
5. Secret Garden Cafe 
If there's one thing students at William & Mary love, it's their boba. Luckily for us, Secret Garden Cafe has fresh juices, boba, ice cream and comfortable seating areas to study! The string lights and artsy decor make studying in Secret Garden enjoyable, and it's an especially perfect place to do work in groups. When Swem gets overwhelmed with students this finals season, consider grabbing some friends and studying at Secret Garden instead. 
Finals are undoubtedly one of the most stressful times for college students, but finding a place to study should not add to that. These study spaces are not only a break from the traditional library setting, but they also offer ways to take breaks whether you're taking a walk to the Matoaka amphitheater or grabbing a muffin from Aromas. Take care of yourselves this finals season, and maybe check a few of these spaces out while you're at it!