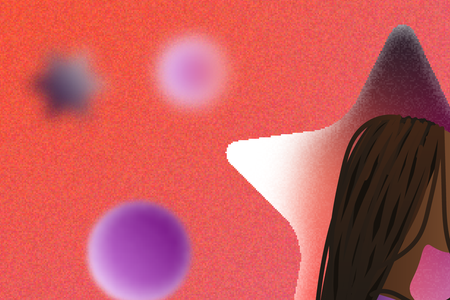 4 Black Businesses You can Support During Black History Month
Black History Month began February 1st, and Her Campus W&M would like to recognize some Black-owned businesses in Virginia that you can shop at (and order from) to show your support. 
Threadleaf - 102 N. Fayette Street, Alexandria, Virginia
Threadleaf is an independent clothing store that is focused on sustainable fashion. The store was founded by Nicole McGrew, an attorney who wanted to open a clothing store for women with eco-friendly options. The store offers many options to customers, including dresses, scarves, face masks, and even soaps and books. You can find out more information and shop their clothing here.
Lammar Marie's Gourmet Popcorn - 3047 Lauderdale Dr., Richmond, Virginia
Lammar Marie's is a Black, veteran owned popcorn store. It is owned by Denise Marie and Rialand Lammar. The two friends decided to start their store from their shared love of popcorn! They have many flavors of popcorn, including nutella, chicken and waffles, and butter beer. You can order online or even order in bulk for your next movie night. To find more of their flavors, click here.
LeeLou Designs720 - 406 Newtown Road, Virginia Beach, Virginia
LeeLou Designs720 is a women's and men's clothing and accessories store. Femi Bailey-Gordon, the fashion designer and founder of the store, began with just learning how to sew clothing for herself. She has now been featured in over five fashion shows and teaches her own sewing classes! She believes that "The clothes don't make you look good, you make your clothes look good." You can find her apparel here.
Freda's Skin Studio - 405 W. Main St. Waynesboro, Virginia
Freda's Skin Studio specializes in cosmetic products, facial treatments, and skincare. It is owned by Freda Jackson, who opened the studio in 2015 to help customers with skin and makeup. She is a "Virginia Licensed Master Esthetician and Certified Dermalogica Expert. If you are not able to make it to her studio after Covid-19, you can purchase cleansers, oils, and skin treatments on her website.
Wooly Jumper Yarns - 201 E. Main St., Suite 3 Floyd, Virginia
Wooly Jumper Yarns is an arts and crafts store that sells yarn, knitting needles, crochet hooks, and even books to help you get started with knitting. The store carries a variety of yarns, some of which being organic and recycled. They are even hosting a Valentine's Day event (that you can attend virtually!) that includes a scavenger hunt and prizes for those who visit the store online or in-person! You can find out more here .Licensed Master Esthetician and Certified Dermalogica Expert.Licensed Master Esthetician and Certified Dermalogica Expert.
This is not an exhaustive list of all the Black-owned businesses in Virginia, and we encourage you to visit here to find more places to support. Remember to keep amplifying Black businesses near your campus!