Which Main Shark From Shark Tank are you?
Recently, my parents have drawn me into their favorite late-night show, Shark Tank. For those who haven't watched an episode, I would highly recommend watching the acclaimed series, which is available to stream on Hulu. These 42-minute episodes showcase entrepreneurs with unique ideas in need of an investment from a "Shark." Each Shark comes with their own humorous and ruthless personality which makes the show so entertaining. So, which Shark are you?
Kevin O'Leary aka "Mr. Wonderful"
The Rude Grandfather
O'Leary earned his place on Shark Tank after making billions on his innovations such as The Learning Company, which he sold to Mattel for $4.2 million 20 years ago. His net worth is $400 million—which grants him the security to be arrogant. While O'Leary has missed out on quite a few million-dollar deals from the show, he is known for being the most resourceful and creative with his money.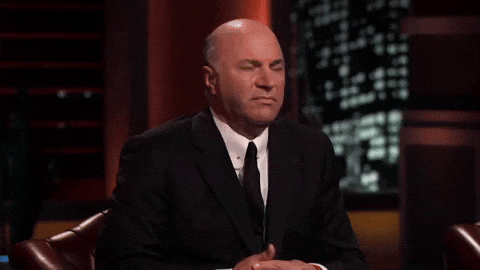 Much like O'Leary, you are a go-getter. You know what you want and will do anything to get it. When you don't get what you want, you tend to get frustrated and may even shout "you're dead to me!" Because of your go-getter attitude, you are stubborn at times. Your stubbornness may cost you to lose a few arguments every now and then, but usually, you emerge victorious. You win because your arguments and persuasive methods are creative and unconventional, which throws people off their game. You're determined, relentless and direct.
Mark Cuban
The Stern Dad
From a young age, Mark Cuban knew that he wanted to be an entrepreneur. He would sell items throughout his middle and high school career to make money for himself. After college, he launched a company called MicroSolutions which he made 3 million from. Soon that $3 million would turn to $20 million and then to a net worth of $3.9 billion—but even though this money is quite valuable, Mark's most valuable possessions are his 3 children.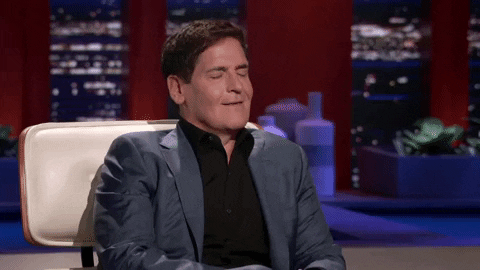 Congrats! You are Mark Cuban! Like Cuban, you are passionate and full of advice—meaning that you are the dad of your friend group. You give meaningful advice based on your life experience and you believe that if you work hard, success will come to you. You do not appreciate slackers or idiots and will be blatantly honest about it. You are full of tough love but people respect you for it.
Daymond John
The Cultural Connoisseur
Daymond John went from being a Red Lobster employee to a Shark. Although John's line of work may have stayed under water (get it? because lobster and shark?), his success was way above sea level. John put his sewing skills to work to help pay his bills and helped his mom by creating the iconic fashion brand "For Us By Us", which had global distribution and reached yearly sales of $350 million. John is the person that fashion entrepreneurs seek to impress on the show, but he also knows what it is like to start from the bottom and therefore genuinely wants people to succeed.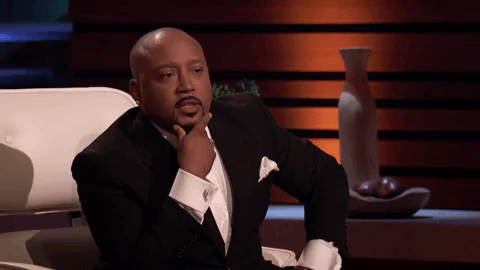 Similar to Daymond John, you are interested in the cultural aspects of society. You want to make a difference, whether it be one step at a time or a grand gesture. You are interested in pop culture and how it shapes peoples' connections to one another. You are also willing to do anything for the ones you love, meaning that you are very reliable and make an excellent friend.
Lori Greiner
The Creative Queen
Lori made her fortune by creating over 450 products with a 90% success rate. These products solve problems for the masses but stay within budget. Known for her work with QVC, Lori's endorsed products range from the Shark Tank phenomenon "Scrub Daddy" to hand-crafted jewelry. Lori is the warm-blooded shark who believes in the entrepreneur's innovations and seeks to genuinely help people.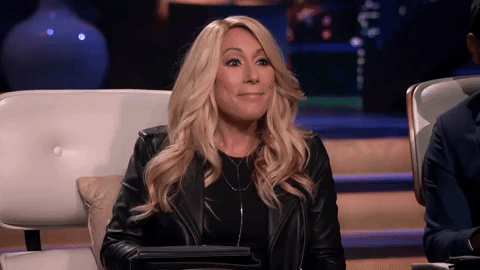 Much like Lori, you are innovative and creative. Your mind is always racing with ideas and ways to solve problems.. You like jotting down your ideas in your colorful bullet journal and love the idea of anything that is aesthetically pleasing. You love finding amazing products for cheap and are always on the lookout for a good sale. Whenever someone needs you, you will be there and you are committed to helping others. You are crafty, sassy and a bit smart-assy at times, but that's why people enjoy your company.
Barbara Corcoran
The Pushover Mom
From birth, Barbara Corcoran was competitive, coming from a family of 10 children. Before becoming an entrepreneur, Corcoran held 22 jobs but credits her business savviness overall to her waitressing job. With a $1,000 loan, Corcoran formed a real estate company which in a short time would make her a millionaire. With luck on her side and her competitive instincts, Corcoran soon became the top broker in New York City, landing her the spot as one of the main six sharks on Shark Tank.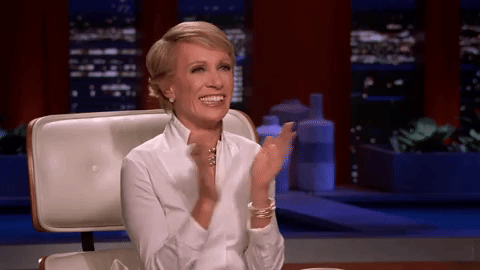 You're Barbara Corcoran! You're the mom friend! You are a multitasker and sometimes a procrastinator. You have a general idea of what you want to do with your life but at the same time have no clue. Your ideals are a little old fashioned but you are open for change. You love baked goods and sweets and would pay up for a good cupcake. You come off as humble and kind, but don't let people be fooled—you have a dark side.
Robert Herjavec
The Amateur Achiever
As a young child immigrating from Croatia, Herjavec quickly learned the dynamics of working and the value of a customer by selling newspapers. Herjavec worked in a plethora of industries, never actually seeking to be an entrepreneur. After being fired from a job, Herjavec created his own software system in his basement (sound familiar?) and from that product made $225 million. Herjavec took time off but still managed to bank tens of millions of dollars every year from his business, The Herjavec Group.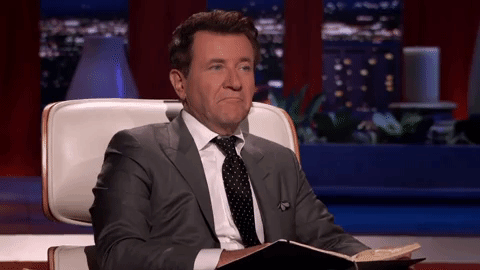 You are the kid who glances at the test book once in preparation for an exam and then aces it. Your ease through life is the envy of everyone, yet you worked tremendously hard to get there. People often only see an aspect of you, not who you fully are. Because of this, you can be a bit shy and less well known, but people are still drawn to you. Much like Herjavec, you have a lot of passions and are a big dreamer.
So, which Shark are you?