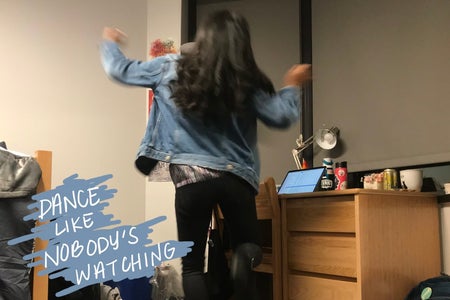 Top 10 Songs to Dance to on Just Dance 2
Since Covid has significantly increased the amount of time that my roommates and I spend in our apartment, the amount of time we spend playing Just Dance on our Wii has dramatically increased, too. Just Dance has provided a much-needed outlet and change of pace from the seemingly endless cycle of classes, extracurriculars, TV, sleep, repeat. Due to my many hours of research on the topic, I believe I have earned the right to rank the top ten dances to dance to on Just Dance 2.
10) Maniac
Hear me out, if you really want to enjoy this one, you're going to have to get really into it and be okay with looking a little stupid. But once you accept both of those requirements, it's a really fun, jazzercise-esque dance.
9) Jump
This may come as a shock to you, but this dance makes you jump, a lot. I'd be lying if I said that I always jump when they tell me to, but even so the rest of the dance is full of fun retro moves, so this one still makes it in the Top 10.
8) Toxic
This is one of the Just Dance dances that I have committed to memory on the off chance that Toxic comes on in a bar or club someday and I need to challenge someone to a dance battle. You might want to be prepared too.
7) A-Punk
I may be a little biased because I love Vampire Weekend and I'll admit this song's not the most obvious choice to make a dance to, but the combination of a Connor-McGregor-walk move and the timeless New England fall vibes of Vampire Weekend really make this one stand out.
6) Jump in the Line
If you have roommates or siblings, this duet is particularly fun. Just imagine that you're at a beach front resort instead of in your living room, even if it's just for a couple minutes.
5) Baby Girl
This dance includes some of my favorite moves on this game, has a good pace and a lot of upper body movement making it a recipe for a good time.
4) Dagomba
Honestly, this song plays on a never-ending loop in my head and I have no problem with that. I'll admit the fancy footwork was a little difficult for my dance-induced, directionally-challenged brain the first time, but that didn't stop me from falling in love with it.
3) Jai Ho
Whenever I do this dance, I'm really channeling my inner Freida Pinto, dancing my heart out between two trains. I love the energy of this Bollywood Pop classic and the dance really does it justice.
2) Hey Ya!
As if the absolute bop of a song weren't enough to earn this one a top spot in the rankings, the dance is positively *chef's kiss* magnifique. This dance gives me the fun, high energy, high sweat moves that help me fulfill my cardio for the day, all from the comfort of my own home.
1) Rasputin
Innovative, inspiring, ingenious. Just a few words to describe this masterpiece of a dance which I will even go so far as to say is the best dance in the entirety of the Just Dance catalog. The minute I hear that Balalaika strumming I know I'm in for a killer thigh workout, a Russian history lesson and a major serotonin boost. 10/10 would recommend.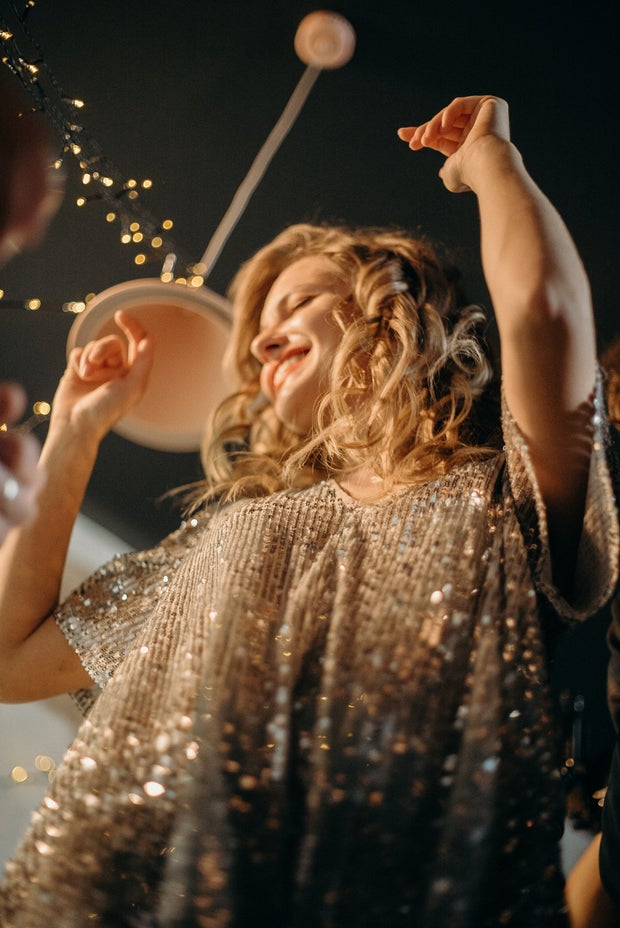 cottonbro
In all seriousness though, dancing is a great way to get your body moving each day and to get some endorphins flowing, especially during this crazy time we're living in. Obviously, I recommend the songs listed above for a good dance break, but even if you don't have a Wii, you can find pretty much every dance and song in the Just Dance catalog on YouTube and follow along on your laptop or smart device. Happy dancing!