A Recap of the Best Winter Break Netflix Binges
Let's be real – Netflix knew that college students would be home on winter break when they released a group of Netflix Originals that became insanely popular. Whether you got the chance to park yourself on the couch and watch these Netflix Originals during break or not, read on for our recap of the three that gained the most attention among college students throughout the past month.
1. Bird Box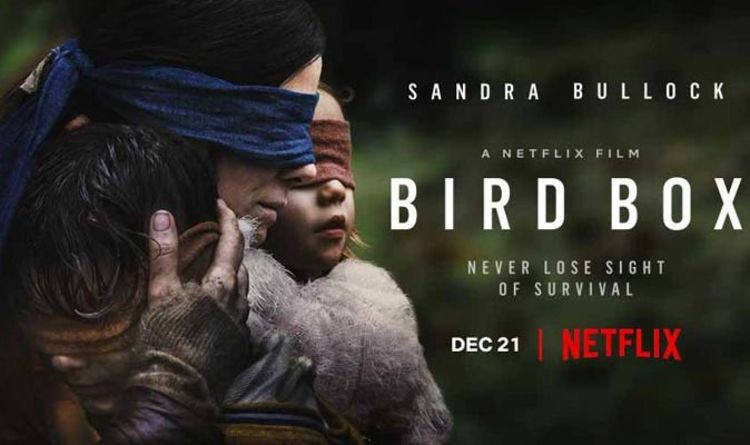 The movie Bird Box was released on Netflix on December 21, 2018 and quickly went viral. Memes depicting a blindfolded Sandra Bullock circulated the Internet as more and more people viewed the movie. This post-apocalyptic thriller follows a unique storyline where an unidentified presence causes mass suicides as people look in its direction. With Sandra Bullock cast as the movie's main character and heroine, this movie was the definition of a thriller. Although some viewers thought that the movie was somewhat cheesy, I thought that it was a great movie that kept me on the edge of my seat throughout. Overall, I'd say if you haven't jumped on the Bird Box bandwagon, now's the time!
2. You
Calling all Gossip Girl fans! Dan Humphrey is back and better than ever, but this time his name is Joe. You follows the story of Joe, who works at a book store in New York City, where he becomes obsessed with a customer (and later, his lover) Guinevere Beck and starts stalking her. Joe is a creepy, manipulative and dangerous character, but the show is very realistic and has many twists and turns as the viewer listens to his inner monologue. This show is also a thriller that will keep you guessing up until the very end. You has already been rumored to be putting out a second season in the future, so it's pretty clear that this show already has positive reviews and a big fan base. If you like watching shows similar to Pretty Little Liars, Gossip Girl or Lost, then this show might be right up your alley!
3. Fyre: The Greatest Party That Never Happened
Both Hulu and Netflix released documentaries that depicted the story behind the failed Fyre Festival that was supposed to take place back in 2017. The Fyre Festival was advertised as a luxury music festival that would take place on a private island in the Bahamas and would feature the biggest musical artists, be attended by social media influencers and celebrities, and was promised to be the experience of a lifetime. However, the festival was poorly planned, in financial trouble and the business side of the entire operation was very shady and manipulative. In my opinion, this documentary was super interesting because I remember seeing all of the backlash online when this happened and I also thought that it showed just how much of an influence social media can have on the public. Although I haven't yet watched Hulu's version of the documentary, I think that the Fyre Festival drama as a whole is really eye-opening and it was interesting to learn more about what went on behind the scenes.
These three Netflix Originals are just a tiny fraction of the many popular titles that are available- however, we can see why these ones went viral! Whether you like movies, shows or documentaries, try watching one of these Netflix Originals and tell us your favs in the comments!