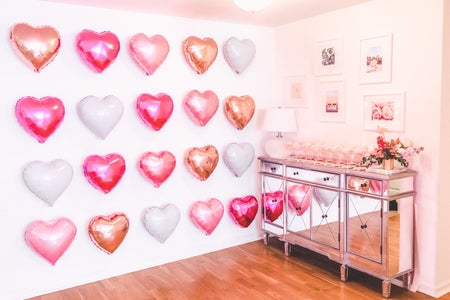 Dating Using DataMatch: UW-Madison Edition
Everyone's heard of popular dating apps such as Tinder and Bumble, but this year a team of Wisconsin students brought a new app, DataMatch, to the UW-Madison campus!
Started by the Harvard Computer Society in 1994, DataMatch began as a Harvard Valentine's Day tradition. It became widely popular there and now has begun to make a hilarious mark on schools across the country. It has since spread to fourteen other schools, including UW-Madison. 
UW students Alex Mahnke, Benny Pekala, Connor Curnin, Cristian Espinoza, Darby Schumacher, Frank Kulaszewicz, Jade Lovelien, Jason Carrington, Justin Kloehnand and Mina Sprengeler worked together to bring this service to campus this year. Even though the service was new to the university, over 2,100 students signed up for DataMatch.
Using a slew of sassy and satirical survey questions, DataMatch uses a secret algorithm to match you with people who picked similar answers. Once you've been matched, the site gives you coupons for restaurants and businesses in the local area. Free food AND free love, where could you go wrong?
While you can only sign up for DataMatch prior to Valentine's Day, hopefully, the Madison team will continue this new tradition and bring back the site next year! Next February ditch Tinder for a few days and meet the (potential) love of your life on DataMatch.