Changing the Standards of Success within the University: Why I Took a Semester Off
When I say college is hard, I don't just mean that exams are brutal and your motivation dies out at times. Hard defines the cumulative academic, social, and mental scope of the experience.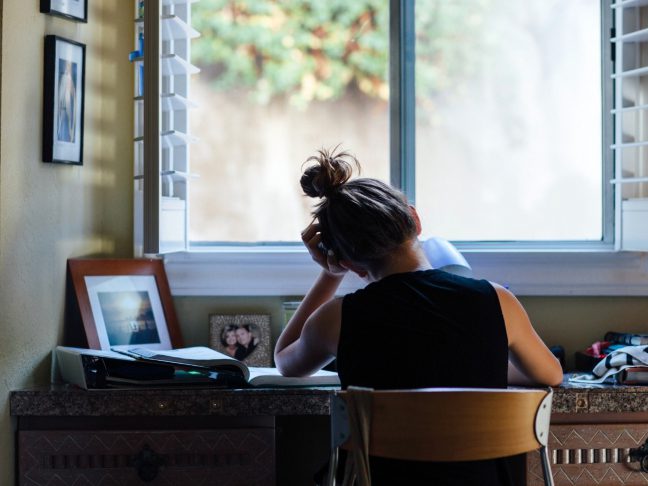 You are challenged every day to rise out of bed and pull yourself together enough to—at the very least—attend class and listen actively. You are challenged to find time to eat a few bites of what are usually empty calories and maneuver your schedule around enough to find time to exercise. You are challenged to dedicate enough motivation to complete work and show your face in a group of people who, over the Internet, look like your friends but really just feel like strangers.
Where in this schedule do you find time to be introspective? When do you get the opportunity to redefine your goals and locate leisure time? Why does it seem so easy for everyone else to succeed when every day has a deadline, and your well-being doesn't seem to fit into the list of priorities in your planner?
By no means am I suggesting that college is a black hole of despair or that this academic privilege is unworthy of value. In fact, I think it's the opposite, but in order to gain the most enriching experience of college, there needs to be a pause in the tireless schedule. There needs to be reflection.
This is precisely the reason why I took a semester off during the fall of my sophomore year.
I was practically thrown into a sea of a bustling 50,000 students, each focused on their vision of success and prosperity. I knew that I wanted to be a journalist; I knew I wanted to showcase—with my own creative twist—how colorful the world is amid the negativity that pollutes the media. But I didn't know how hard it would be to get there or how many people had the same dream.
I realized a large portion of my college experience meant popping my head into multiple populations, seeking enlightenment and excitement. But the pressure of expanding my comfortable, home-grown homogeneity was scary. College is the time to materialize your brand and make a name for yourself. What if that version of myself failed in the eyes of others?
My obsession with failure and rejection is what glued me to my room and to my pessimism. I wasn't confident in my ability to take risks. I couldn't decide what was higher on my list of priorities: social acceptability or the meaning of self.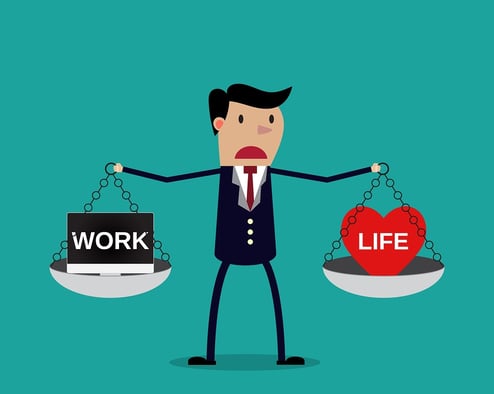 I decided to come home and breathe for a semester. I needed to locate the things that genuinely made me happy. I needed to feel supported; I needed somebody to ask me how I was doing.
So, I made enough time to ask that of myself. To stay on track academically, I enrolled in a local university to fulfill half of my normal credit load. I had no desire to join a gym and engage in another routine to get my endorphins pumping, so I started kickboxing classes where each session was different and I could channel my inner stress and anxiety to a punching bag. I soon began to see healthy changes in my fitness level and attitude. Also, by discarding the idea of an allotted time to eat, I unearthed my love for trying new foods and writing about my experiences with them.
I found time to mix, match and organize my clothes and start new projects. I developed a fashion style that I felt comfortable and confident in and changed my makeup routine to something more sophisticated and natural. I repainted my room from baby pink to a mature grey, built a desk from a few planks of wood and nails and found time to reach out to those that I lost contact with.       
Changing my environment meant reconstructing a safe space - my haven for when the world became too much for me.
When it was time to return back to UW, I was nervous to reenter a place that made me once feel excluded and barren. I learned what it really means to be confident in myself. It's the cliche answer, but it comes with a few implications.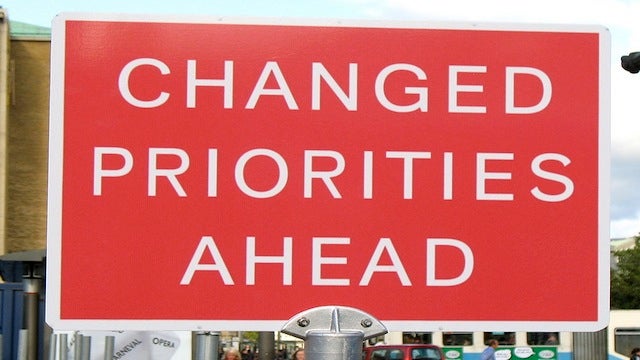 First, I lost people on the way. All of my friendships were not malleable to change. I came to terms with the idea that some types of energy or conversation did not coalesce with my path to happiness. Some people were not able to cope with the idea that I was not the same person I used to be, and only the real supporters were accommodating. This process helped me identify where the authentic connections are.
Second, the version of my new self definitely shocked others, but I didn't let it throw me off my path. In order to officially welcome my changed self, I cropped my shirts, changed my hair color and spent money on experiences that others considered wasteful. Taking control meant doing things my way—within reason—and not conforming to other value systems.
Third, this process doesn't have an end date. Confidence and acceptable standards differentiate with each new environment. I usually have to redefine it with every place I go. But, understanding what I need and what I expect helps me lay the groundwork simply every time.    
I write this article with no hope of persuasion. I'm aware that leaving college for one semester doesn't solve all problems and may not be appropriate for everyone. This piece takes more of an informative stance -  that there are options for those who don't feel like they are getting the most out of their college experience.
The benefits of college are limitless. Whether we are able to benefit from this institution is dependent upon how willing we are to take the measures in order to find and accept our place in it.