20 Songs That Will Get you Pumped for Christmas
During the Christmas season, whether you are studying for finals or are at home relaxing on the couch after a long semester, there is no better way to unwind than turning on the Christmas music. From pop, to country, to the classics, there have been so many renditions of everyone's favorite songs. Here is a compiled list that includes a little bit of everything to help ring in your Christmas spirit!
1) "Santa Claus is Coming to Town" by Bruce Springsteen
2) "Mistletoe" by Justin Bieber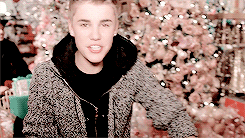 (I'd meet you under the mistletoe any day, Bieber)
3) "Santa Baby" by Kelly Pickler
4) "Little Drummer Boy" by Pentatonix
5) "Christmas in Dixie" by Alabama
6) "I'll Be Home for Christmas" by Rascal Flatts
7) "The Christmas Shoes" by Newsong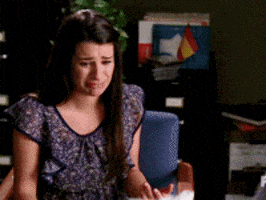 (Don't forget to grab the tissues!)
8) "It's Beginning to Look a Lot like Christmas" by Michael Buble
9)"Christmas Must Be Something More" by Taylor Swift
10) "Santa Tell Me" by Ariana Grande
(Where do I get myself one of those hats?)
11) "Angels" by David Archuleta
12) "I Saw Mama Kissing Santa Claus" by The Jackson Five
13) "Baby, It's Cold Outside" by She & Him
14) "The Chipmunk Song (Christmas Don't be Late)" Alvin and the Chipmunks
15) "Merry Christmas, Happy Holidays" by N'sync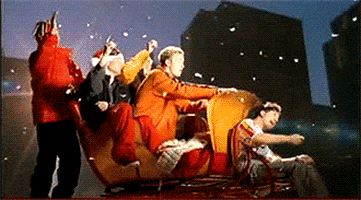 16) "White Christmas" by Martina Mcbride
17) "Have Yourself a Merry Little Christmas" by Sam Hunt
18) "Let it Be Christmas" by Alan Jackson
19) "Sleigh Ride" by Ella Fitzgerald
and last but most definitely not least…
20) "All I Want for Christmas Is You" by Mariah Carey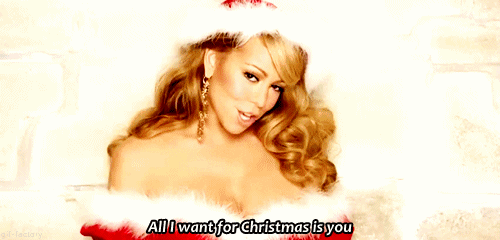 There you have it, a mixture of all the best Christmas music in just one playlist!