The Bachelorette Recap: Week 3
If you read last week's recap (if you haven't, click in my bio below), you can probably guess the theme of this week's episode of the Bachelorette - DALE. This season is becoming more and more unbearable to watch... and it's ONLY week 3. There's a lot of things that went down in this episode. So let's get into it. 
1v1: Yosef vs. Clare
Last week's episode left us hanging. We never made it to the rose ceremony and we knew that some of the guys *cough cough Yosef* had bad feelings about some of the decisions Clare was making. Well, this week's episode began with a very interesting conversation and a rose ceremony shortly after. Yosef decided to express his opinions to Clare about how he thought the strip-dodgeball date (that he wasn't even on) was inappropriate. Whether you believe his opinion on the date is right or wrong is completely subjective, but Yosef didn't stop there. He went on to completely question Clare's character. He told her he was ashamed to be associated with her. She wasn't setting a good example for his daughter, and he "expected more out of the oldest Bachelorette." This obviously, and rightfully, made Clare upset. She told him a thing or two about himself including saying, "I'm the oldest Bachelorette that's 39, that's standing here, that's single, because I didn't put up with men like that!" Yosef left, of course. Clare was in tears, and guess who came in to be a rescuing shoulder to cry on? Yep, Dale. Shortly after, Clare pulled it together to finish the rose ceremony. Tyler S., Blake Monar, and Garin were sent home.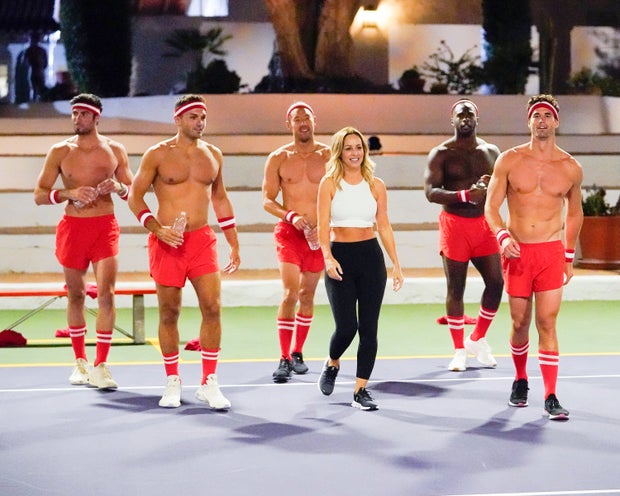 Photo by ABC / Craig Sjodin
Group Date 1? Or Clare's First 1 on 1 with Dale? 
Among the men on this first date were Jay, Eazy, Jason, Blake, Riley, Chasen, Ed, and of course, Dale. For each group date, there's usually a day portion, where the group does something fun, and a night portion, where they can all relax and spend time talking to Clare. Well, for this group date, Clare decided to cancel the day portion as she spent all that time talking with a friend about her strong feelings for Dale. During the night portion, Dale was the first to steal her away to "get some things off his chest." He and Clare went to her suite at the hotel and while he was there for about 45 minutes, there wasn't much talking done. The guys were getting impatient, so Eazy decided to interrupt. It was cringy to watch as Clare & Dale giggled and hugged until he finally left to give Eazy time with her. The rest of the guys scrambled to get a few minutes with her, and during Jay's time with her, Dale stole a few minutes with Clare again. By this point, all the guys were frustrated with Dale and confronted him on being disrepectful of other guys' time with Clare. Nothing else really happened during this date. I don't even have to tell you who got the group date rose at this point.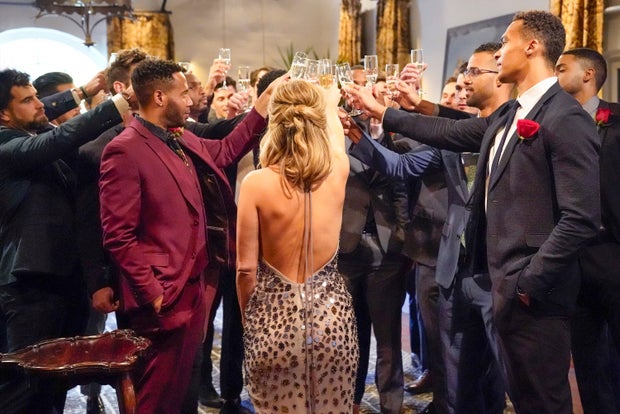 ABC/Craig Sjodin
Clare Takes Zach J on a Date
Zach J got the one-on-one date this week. For this date, he and Clare had a spa day followed by relaxing in the pool. This date was honeslty not interesting at all. During the entire date, the show kept cutting to Clare expressing how much she really would just rather be with Dale. Poor Zach J. This date quickly becomes controversial. While in the pool, Clare leans in to give Zach J a kiss and then suddenly stops, claiming that he pulled away from the kiss. When she stopped, he grabbed her, confused as to why pulled out from the kiss. I watched the replay of the kiss to try and get a better look at whether Zach J really pulled away or not. In my opinion, the man did nothing wrong. I think Clare was just trying to find an excuse to get out of the date. But everyone is entitled to their own emotions and feelings. Zach J was upset and when he showed up to dinner, he found Chris Harrison instead of Clare. Chris Harrison told Zach J that he was being sent home. Clare couldn't even tell him herself that she was sending him home... yeah, I'm just not feeling this season. 
Group Date 2: The Bachelorette Roast - What Could Go Wrong?
The remaining guys went on the second group date with Clare. The date was called "The Bachelorette Roast." They were given time to make punchline roast jokes about other men in the house, and even the guys who weren't on the date were able to sit in the audience. (Duh, Clare wanted to see Dale). The men took this time to take their frustrations out on Dale being the obvious "front-runner." Especially Bennett, who led the roasts against Dale for the night. It was supposed to be a fun, lighthearted date, but Clare got really upset that all the men were roasting her man. During the night portion of the date, instead of trying to genuinely learn about the men on the group date, Clare spent all her time asking them about Dale. By this point in the episode, if I heard Dale's name again, I was going to go crazy. And I did. The guys were obviously getting annoyed by the fact that Clare only seemed to care about Dale, and at the end of the date, when she didn't give the group date rose to anyone because she "didn't get what she needed from them," that was almost the final straw for the boys - especially Kenny who said he felt like she was wasting his time.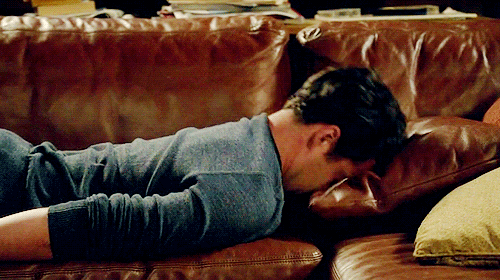 Giphy / Fox
Sneak Peek to Next Week
The end of this episode left us hanging. Again. But we have a lot to look forward to next week. Thoughts were brewing between the guys that if Clare only cares about Dale, they might as well just get up and walk out. We heard a snippet of Clare referring to Dale as her fiance. Yes, fiance. Let's keep in mind that this is only week 3. Anyway, we were also shown some previews of Clare crying along with Chris Harrison saying nothing like this has ever happened before. And the episode ended with a preview of Tayshia Adams, from Colton's season of the Bachelor, coming out a pool. Does this confirm rumors that Tayshia takes over as the Bachelorette? That's sure what it looks like to me. As annoying as this episode was, I am PUMPED for next week's episode to air. No hate to Clare - but I'm ready for Tayshia! 
Come back to my page each week for a recap of the Bachelorette! You don't want to miss it.