Say No to the Status Quo: How Expanding Your Musical Horizon Can Change Your Life
Have you ever heard a song on the radio and instantly hate it? But then you keep hearing it over and over and end up loving it or knowing every word to it? Don't worry, you're not alone. 
This happened to me the first time I heard "Shake It Off" by Taylor Swift. It was Taylor's first song as a "pop" artist, and I didn't know how I felt about it. I loved Taylor's country music, but pop? I didn't enjoy. After listening to it a million times on the radio, though, I ended up singing along to it and wanting more. Now I've listened to every album Taylor has come out with since, and I am loving the new her. 
I've always been a country music type of girl. Growing up in a small town, that was all I really knew. Plus, every country singer writes about a small town; I was basically living in a song. I have gone through many phases during my life with music. I've gone from country to pop, then back to country, and then for a short period of time, it was only One Direction, then back to country. I had never really opened my mind up to other music, other than '80s rock. I mean, who doesn't love a little Guns N' Roses?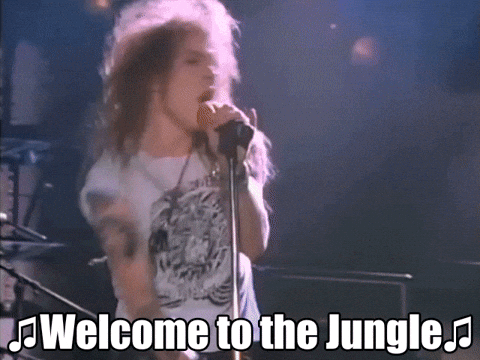 Now, I listen to basically everything. I am also listening to music I never thought I would like, which is Dance/EDM. This is because I opened my mind up, stepped out of my music comfort zone, and jammed to every song and any song I wanted to. I started listening to The Chainsmokers when their song "Closer" came out with Halsey. I loved her, so of course, I liked the song. Then their album Memories...Do Not Open came out and I was hooked. I started following their music and falling in love with every song. This past April, I got free tickets to see them for the Final Four Concert Series in Minneapolis. I wasn't quite sure if I wanted to go because I watched a video of one of their concerts on YouTube and it was basically a rave: lights flashing everywhere, a sweaty mosh pit, and people just jumping up and down. I didn't think that was my thing, but I sucked it up and went because I knew every song, and it was free.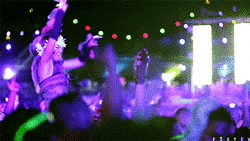 When the music started, the bass was so loud that it was beating my heart for me. I felt like I couldn't breathe and that was the best part. I didn't know I could just let loose and dance until that night. Going to their concert completely changed the game for me. I started listening to other EDM artists like Zedd, Marshmallow and Martin Garrix, and I found a new love for this music. It makes me feel alive. I honestly get my own personal high from it. 
Recently, I went to another Chainsmokers concert and it was amazing. There was so much color and lights—I was going crazy. I danced my heart out as I was feeling the music and so did everyone around me. I have been to so many concerts in my life, most of them country, and nothing will compare. Now, I'm not trying to diss country concerts, but every time I have gone to one, I have had beer spilled all over me and never saw many people my age there. I feel like since I opened my horizons to other music, I have found songs and artists I can personally relate to. It makes me feel like I am not alone and that people at a higher status than me in life feel the same way. Whenever I listen to The Chainsmokers it makes me want to shake all of the bad energy out and just feel the beat. Opening your mind up to other music will truly change things for you. Music can speak to you and that's the magic of it all.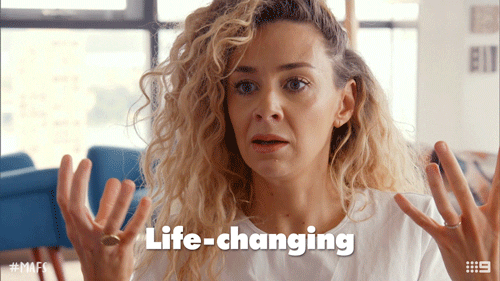 Last spring, our Campus Correspondent Hailey showed us the band she had been digging at the time: Greta Van Fleet. When the music video started, I figured they were just some type of indie-pop band. Nope, I was definitely wrong. The lead singer Josh belted out the words to the song and I was shocked. I had no idea they were going to be a rock band who sounds exactly like Led Zeppelin. At first, I didn't know what to think. Now, I love them. Hailey and I have bonded over Greta Van Fleet and now I have another person in my life who I can call my friend all because she showed me new music that I ended up liking. 
You're probably wondering where I am going with this article. The whole point of this is that different music can make you feel different ways. Listening to the same artists or same genre will eventually get old. Not liking one song from an artist or band doesn't mean that they're bad, it just means that you need to explore more of their music to see what you like. The oldest saying in the world "don't judge a book by its cover" applies to everything in your life, including music. Think about that the next time you are listening to the radio or scrolling through Spotify. 
I challenge you today to find a new artist to listen to. Who knows—maybe you will make new friends, find out you can actually dance, and let go of everything while falling in love with this new and different song. 
Thanks for reading :)
Xoxo, Bailey.
GIFs provided by Giphy.com