A Picture's Worth a Thousand Words: A Thank You to Our Photographer
It has almost been a year since our lovely writer Hannah H. composed her profile of two female photographers who attend WSU, which we ended up looking at to decipher whom we should contact for our fall team photoshoot. For this year's group photos, we had the pleasure of working with Brooke Powell, a photographer from Champlin, MN, who is majoring in Mass Communications: Advertising.
With Thanksgiving being just last week, the executive board members wanted to take a moment to express our gratitude for the wonderful experience of having our photos taken by Brooke and how her photography best captured our Her Campus family.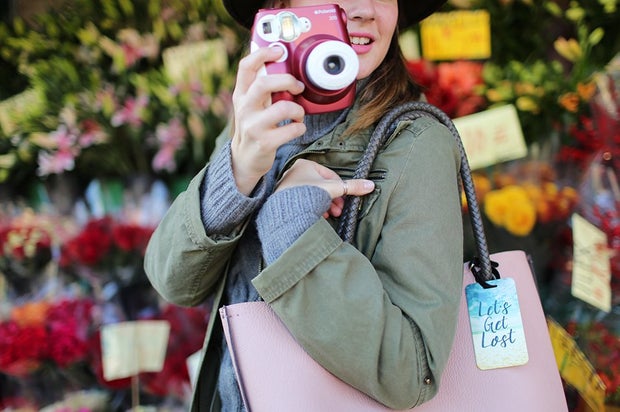 Her Campus Media
Linsey Taylor, Campus Correspondent
Since my freshman year, Her Campus has been one of my favorite things about my time at Winona State University. This club has allowed me to grow as a writer, something that I would not have known or even considered during my time in high school. I have learned more about myself and how to express myself through writing than what I could have even imagined, which is something that I am very grateful for; some of my articles have been hard to write, but those are the ones that I am most proud of. Being surrounded by an amazing group of writers once a week to brainstorm content for our loyal readers has been an experience that I will always remember, and I cannot wait to see what the future holds for Her Campus at Winona State.
Brooke was amazing to have as our photographer for this year's photoshoot. Brooke's knowledge and talent with the field of photography is evident in everything that she did during the session, from making the what-felt-like-awkward-photos look less awkward to the incredible end results of the photos. Thank you, Brooke, for these stunning photos that each member of Her Campus will appreciate for years to come!
Hailey Seipel, Campus Correspondent
Biologically-speaking, I am an only child and will forever be an only child. However, joining Her Campus last year as a freshman has provided me with a clan of sisters who all share the same passion as me: writing. Her Campus has given me an outlet to clear my head and de-stress from the chaos that comes with being a full-time college student. Becoming a member of Her Campus has been one of the best decisions I have made at WSU, and what better way to capture the meaning of the club—as well as its amazing members—than within a picture (or two).
The saying "A picture's worth a thousand words" refers to the idea of a photo forever encapsulating a special moment in time that extends beyond the borders of the camera lens. In other words, what is seen in a photo tells a story that cannot otherwise be summarized in a simple phrase. The story of our Her Campus club, beautifully told through Brooke Powell's photography, is of a band of writers who encourage and support one another in the pursuit of expressing ourselves through our words. In Brooke's pictures, the light and airiness represents the freedom we grant our members to write about whatever they desire. The comfortable poses Brooke arranged us in symbolizes our club's safe-space environment and ultimate goal of ensuring equality among all members. Our smiles are wide, and we proudly link arms and hold hands because we are a team, a family.
Working with Brooke was an absolute breeze due to her direction and knowledge of her art. She was also flexible with incorporating additional aspects of our club that made the photoshoot specifically tailored to us, making for a unique set of photos we now get to look back on forever. I could easily write a one-thousand word article describing how much Brooke's photography meant to me and the rest of our Her Campus team, but there are only two that are the most prominent: thank you!
Hannah Hippensteel, Editor-in-Chief
Walking through the club fair last year in the fall was daunting as heck because I was a puny freshman without a defined clique or niche of people I connected with. I perused all the tables but was drawn to one with two personable campus correspondents, Emily and Kasey. They drew me in from the moment I found out what HC was all about… and the rest is history. I bonded so well with all the girls because despite how diverse we are in our walks of life, we all walk side by side in the ways we love to share ourselves through writing. I am approaching 50 articles written in just over a year and a half (which is BONKERS) because this haven truly has become where I feel I am ultimately meant to discover my voice. And boy, have I done that. It means so much because HC has allowed me to live life with my heart on my sleeve and embrace my all-encompassing mentality that the pen, at least in my hands, will be mightier than any sword. HC, for me, has only strengthened everything I knew about who I am: a writer.
I had the distinct pleasure of writing my first profile on budding student-photographers at WSU last year with Brooke being one of them. She was, and is, a delight to talk to because you can definitely see the passion she has for capturing the essence of emotions that run all along the human spectrum. It falls within this whirlwind we call life to write about the up-and-coming potential of a person and then get to see her work in action, and her work is INCREDIBLE. She, herself, is also incredible. We may have been the focal points in front of the lens, but she deserves just as much credit.
I thoroughly enjoyed getting to see Brooke in action after poring over her stunning photos on Facebook and Instagram for so long… and now? Those types of photos are on my own social media. It is a crazy, beautiful life and Brooke Powell is a natural-born capturer of beauty in all forms.
Gretchen Leif, Treasurer
I have always kept a diary to journal out my thoughts or write about my day; I never thought I could write my thoughts in a more professional sense. Her Campus was my first experience in writing for something or someone bigger than myself. For almost two years now, I have had wonderful women along my side to help me grow in my writing who support my style. Each member of the HCWSU fam has a unique purpose and a talent for speaking through their writing—I could not be more thankful to meet such creative creations!
Speaking of creative creations, Brooke Powell lives beyond those words. I met Brooke at the beginning of my freshman year through mutual friends and I was left speechless  by her photography. She was one of our many friends who was a photographer, but there is something different about Brooke: she knows her style, but she knows how to satisfy her clients and somehow meshes the two into perfection. Brooke captured our HC team's characteristics of fun, bubbly, and smiley, while using her personal technique to make our pictures airy and bright. So, Brooke, thank you for your creative creations of catching memorable moments. Your time commitment for shoots (and editing!) and endless pose ideas make you a joy to be around!
Natalie Tyler, Social Media Director
I did not join Her Campus until my second semester freshman year. I was initially searching for a creative writing club, but due to class schedulings I could not go. However, that turned out to be the best thing that happened because I found out about Her Campus. At the time, I was already working as a photographer for the Winonan, Winona State's school newspaper. At the time, I was not sure if news writing was what I wanted to do. I was told about Her Campus and I decided to give it a chance. Her Campus allows me to write anything that I want but also experience all sorts of feature writing styles that I took a lot of interest in.
Growing up in the same town as Brooke Powell, I have seen her creative work grow immensely. I was in the same art class as her in middle school. I love photography too, but visual arts is where my artistic ability ends. My God, I was awful at painting, but she was so good—not even just photography-wise, but also painting and sketching. Brooke has such a creative eye that drew me into her work. Her style is light, consistent, and pretty. In my high school, she was featured on its video news and multiple classmates of mine had their images done by her. She is now also doing weddings and such big things, which I could not even begin to fathom being able to do myself. She created her website all by herself, built up her portfolio, and she is crazy talented at being a photographer—she is going to go so far in life with that kind of pure talent.
Alexa Jo Schafer, Events Coordinator
Writing is something I explore as I go through learning experiences in life. Writing is a method for me to think out loud which started as journaling during my decline with mental illness. The more I wrote, the more I realized I had been learning and working through valuable life lessons and gaining new perspectives that others could benefit from. I felt I had something valuable to say.
In high school I wrote for the school newspaper, and although I was getting my writing out there, it wasn't the type of writing I wanted to be doing. In college, I found exactly the platform I was looking for—Her Campus. Writing is a way for me to answer questions I have not been asked yet. I think often there is a lot we do not know about people, but the biggest problem is that we do not know where to start and what questions to ask. People can get to know me, my values, beliefs, humor, and what makes me tick, all through my writing.  
While I have been lucky enough to find that as my creative outlet, our friend Brooke found hers in photography. One of the first things I learned about Brooke is that she is a photographer. It is part of who she is, and she sure does it well. She has always been so friendly, kind, funny, and real, and she brings those qualities over as a photographer. During our photoshoot, Brooke was professional but still relaxed, fun, efficient, and really knew how to work with lighting. Bottom line: she is really freakin' good at her job and capturing her clients' personalities (look at that talent!!).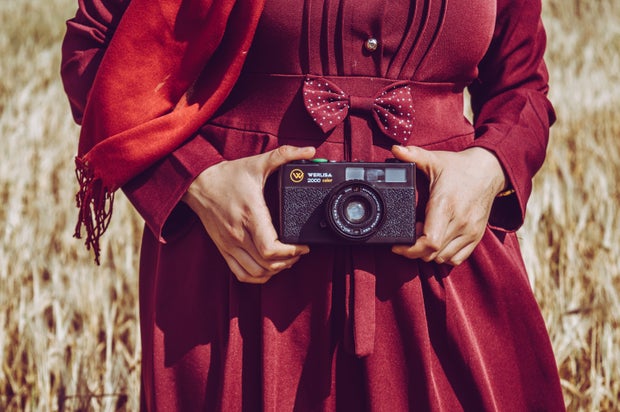 Photo by Chermiti Mohamed from Unsplash On behalf of the Winona State Her Campus executive board staff and team members, thank you, Brooke Powell, for your wonderful service and beautiful photos. We look forward to working with you again in the near future!