With finals week just around the corner, we are all about to say goodbye to another stressful school year. And with the current extraordinary circumstances of the world, the end of an especially challenging one.
This summer, in particular, will be quite different from any we have ever experienced; it will be one without public swimming pools, carnivals, festivals or other large gatherings for an unforeseen time. 
I had been making plans for this summer months in advance with my best friend because this would be the first summer, we would both be 21. We weren't planning anything crazy, but just the fact that we could go to any event gave us an endless supply of fun ideas. Now, it seems that our plans, including those of countless others, will have to be put on hold until further notice. 
Since we are still being advised that staying at home is the safest place for us to be at this point in time, I thought I would compile a list of activities that will help to keep me occupied during this possibly bummer-summer.
1. Dust off my violin
I have played the violin since the 4th grade, and sadly it has been a while since my violin has seen the daylight. Lack of motivation and time have been my biggest obstacles, but now that school is ending and I have nowhere to go, I think this will be a perfect time to commit myself to getting my finger muscles back in shape.
Luckily, one of my friends is actually learning how to play the violin during his quarantine, and after talking to him over text message, we agreed to play together once it's safe to be around each other. Hopefully now, I will have some motivation to practice so I won't sound like a dying animal when the day comes!
2. Exercise regularly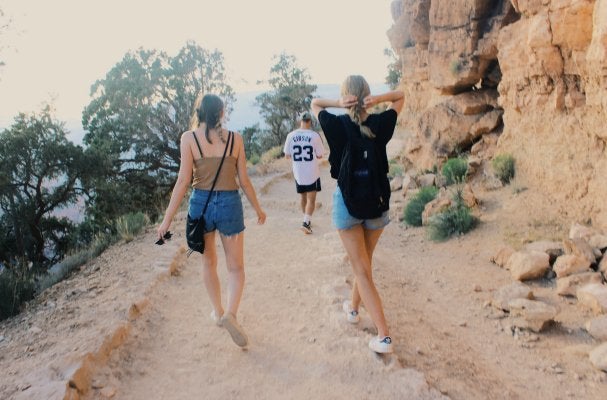 I'm usually terrible at keeping exercise goals, but I feel like this is something that I should be doing, especially with all of this time. I don't expect that I will follow an entire workout routine, but my main goal is to run more, whether it be inside on the treadmill or outside, weather permitting. I also want to start hiking more and biking. And now that the weather will be warmer, I'm sure it will be a lot easier to do. Basically, I want to be more active. That is the main goal.
3. Take up some of my old hobbies
I have several adult coloring books, a few drawing notebooks, a scrapbook kit and a bead-and-bracelet kit. This is how I pretty much occupied my time when I was younger. Now would be a perfect time to take a trip down memory lane and partake in the activities that I once thoroughly enjoyed. It will be a great creative outlet and may help me stay off my phone.
4. Help out around the house
My mom definitely has many projects that she wants done now that summer is approaching. I try to help her as best I can, but usually schoolwork preoccupies most of my time. This summer, I want to be more helpful and help with the upkeep of the house, now that I have pretty much all the time in the world. 
5. Relax and soak up the sun
Summer is my favorite season, and, although this summer will not be typical, it can still be filled with some of my favorite things: bonfires, summer clothes and tanlines. We may need to spend summer 2020 a little differently, but at least summer is always better than winter…in my opinion. 
I hope everyone has a great summer and gets a chance to enjoy themselves in this crazy world! And as always, stay safe!