Hannah-LYZE This: My Quarantined 21st Birthday Celebration
When I originally imagined my 21st birthday this year, I thought of a rite of passage. I thought of which liquor store I wanted to make my first purchase at and what my first words of gratitude would be for my friends who would have cheers-ed me all night long. 
My birthday was anything but what I thought it would be. 
And in the same breath, it was better than I could've thought it up to be. 
So here it is: the story of how I spent my 21st birthday (mostly) quarantined during a global pandemic. First of all, I was treated like a queen from morning to night. At breakfast, around 8:30 am, this meant walking out of my bedroom and immediately seeing a "Cheers to 21 Years" poster made by my mom. I then ventured downstairs and saw our "Happy Birthday" banner strung up in the kitchen. 
After I assembled a bowl of berries and had a piece of avocado toast made by Mom, I had a celebratory mimosa with her… and then another… and then another.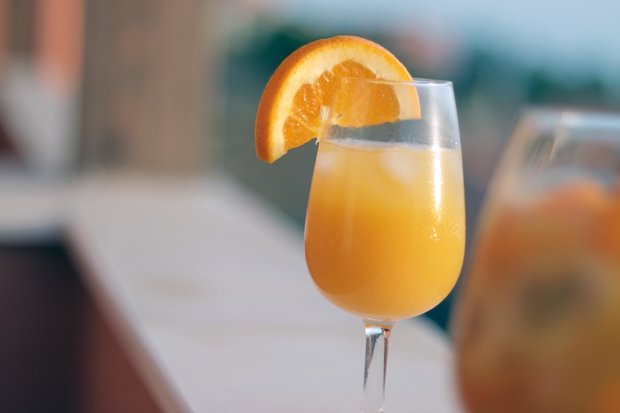 JÉSHOOTS
Who doesn't love a mix of champagne and Vitamin D?
She also shared messages from my fellow Her Campus writers that she had collected on the down-low in honor of my birthday, which were so special! Soon enough, we were off to pick up Mission BBQ to have lunch with my grandparents. 
If times were normal, I would have been headed to New Orleans on Saturday, May 9 for my birthday trip with my parents. But in the midst of everything, that was postponed. 
That did not stop my grandparents from bringing Louisiana to Villa Park, Illinois, by making the unofficial drink: Hurricanes. We sat outside—at a distance—and enjoyed the beautiful May weather for a while. Dessert was served and soon after, my presents, which included a pun (!!!) card game. Very excited.
I was then off to the grocery store to pick up dinner essentials and make my first booze buy. 
Because I had been go-go-going all day, I rested for a bit before bestie Jess showed up with a plethora of 21-related gifts for me. Perhaps the best part of that was the beignets she'd made with Cafe du Monde mix. I also received some souvenirs from her time in Scotland, but I was just glad to have who I really wanted back from Scotland: her.
Finally: time for a nap! And an Advil… or two.
We ate dinner and enjoyed some time winding down with TV before another birthday guest made an appearance: my doppelganger, Kellie. With a Mardi-Gras-esque gift, we had a good time catching up as if no time had passed in this time of quarantine. It was special knowing even in this time of massive uncertainty, we could share some LOLs and just enjoy being together, but six feet apart.
My eyelids got too heavy to continue diving into Netflix, so I retired to my bed that I hadn't been in for about 15 hours around 11 p.m.
It was then when I was able to reflect on all the love and sweet messages I received. And man, there were a lot.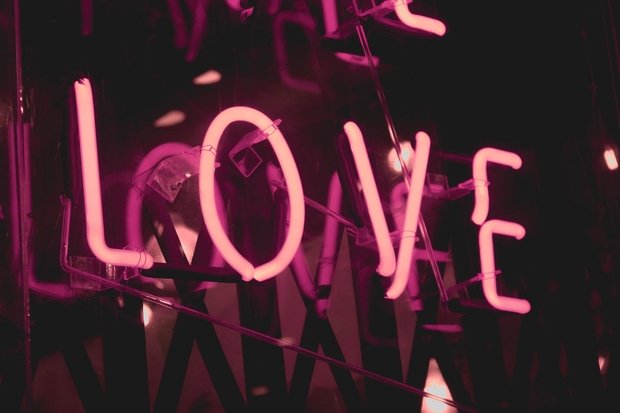 Shaira Dela Peña on Unsplash
While I might have gotten copious amounts of booze as gifts on my birthday, the love I got was also intoxicating. Almost every person who sent well wishes acknowledged this wasn't the birthday I expected… and they were right. But to see the outpouring of love far outweighing the drinks poured in my honor on Thursday made it memorable for other reasons.
My birthday was anything but what I thought it would be. 
And in the same breath, it was better than I could've thought it up to be.