P.S. I Still Love You Non-Spoiler Review
Dear Lara Jean,
Send some men our way.
Signed,
All the viewers
The day has finally arrived: The movie that made Noah Centineo a staple of every Netflix rom-com finally has a sequel!
P.S. I Still Love You is the follow-up to the hit movie To All the Boys I've Loved Before. If you haven't watched it yet, what are you doing? It's undoubtedly one of the best Netflix original romance films out there, partially because it's based on an acclaimed series from the talented author Jenny Han.
I woke up sprightly on the morning of February 12 to review the next chapter in Lara Jean's love life.
And the verdict? It's very enjoyable, but admittedly lacks the magic of its predecessor.
No spoilers, but if you want to go in completely blind, I recommend checking this out after you watch.
Peter and Lara Jean
The couple that stole everyone's hearts is back and more realistic than ever. We pick up right where we left off – with Peter and Lara Jean entering into a very new relationship.
Peter has only ever had one girlfriend and Lara Jean has never been on a proper date. And their inexperience shows, oh boy does it show. While they make many mistakes that will have you wanting to reach through the screen and shake some sense into them, they both learn individually what kind of commitment is needed to maintain a relationship. 
It's not the smooth sailing they had hoped for but amidst the bumps, there are some genuinely heart-warming moments.
Condor and Centineo have a natural spark and can effortlessly convey their emotions even when they're not saying anything at all.
So if the first movie is about them realizing their feelings for each other, the second is set up to answer one fundamental question: Are Peter and Lara Jean destined to last or is there another guy who might just be her perfect match?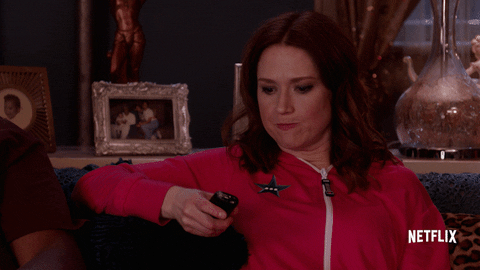 John Ambrose McClaren
If you honestly believe I spent the entire movie gushing over John Ambrose McClaren – you are absolutely right.
He's a Hufflepuff book nerd with a smile that can melt the coldest of hearts and a voice as smooth as silk.
Jordan Fisher plays the hot nerd perfectly. He and Condor have a sizzling chemistry that had me smiling dopily more than once.
When the movie was first announced, people were worried that John Ambrose would be nothing more than a lame plot device meant to separate Lara Jean and Peter. I can confirm that this is way off base.
John Ambrose has become an instant hit with fans because of his winning personality. And regardless of how you feel about Lara Jean's love life, you'll like him as a character.
The Rest of the Cast
Lara Jean's sister Kitty is still an icon. I think the movie suffers a bit from not being able to go as in-depth with their relationship as the book series does. That being said, she's a scene-stealer.
Her friend Chris has a smaller role in this one, but she has some funny moments that fans will love. Also - I want to get in on their Valentine's Day tradition of eating Subway together.
There's more focus on her dad and certain new characters that make a strong impression, but my favourite scene of the movie comes from an exchange between Lara Jean and her ex-best-friend-turned-mean-girl Genevieve.
The Verdict
P.S. I Still Love You is a good movie that doesn't quite match the excellence of the previous film.
It's hard to compare a movie about falling for someone with a movie about being in a relationship. The first one feels more exciting and romantic, the second one takes a step back and says "these are all the problems with you being together." I appreciate the realism, but it makes for a slightly less rewatchable story.
Lara Jean and Peter will undoubtedly annoy people at certain points in the movie but most of their choices are understandable. So if you're a fan of To All the Boys I've Loved Before, this one is definitely worth the watch. If you didn't get the hype, I would sit this one out. It's not radically different and it's still teeming with overused tropes.
Ultimately, the quippy banter, natural chemistry and phenomenal soundtrack land this one a solid 7/10 stars.
Also: I want to sandwich myself between Peter Kavinsky and John Ambrose McClaren. If you skimmed to the end of my review, that's okay, because this is all you need to know.