5 Most Memorable Moments of the 2018 Golden Globe Awards
2017 was a year of men and women coming forward with the words "me too." For those unaware, "me too" is a campaign that was started by Tamara Burke. This campaign allowed individuals to come forward on different social media platforms, and announce to their followers and friends that they had been sexually assaulted or harassed in their lives. This campaign took off and became quite popular worldwide. Based off of this, we turn to this year's Golden Globe Awards. At these awards, individuals wore black and used the hashtag "why we wear black." Whether it be sexual assault, harassment, or inequality in the workplace, many well-known individuals wore black to represent these issues. Within this article, the top 5 moments regarding "me too" will be examined, as they are moments that will be prominent for many years to come.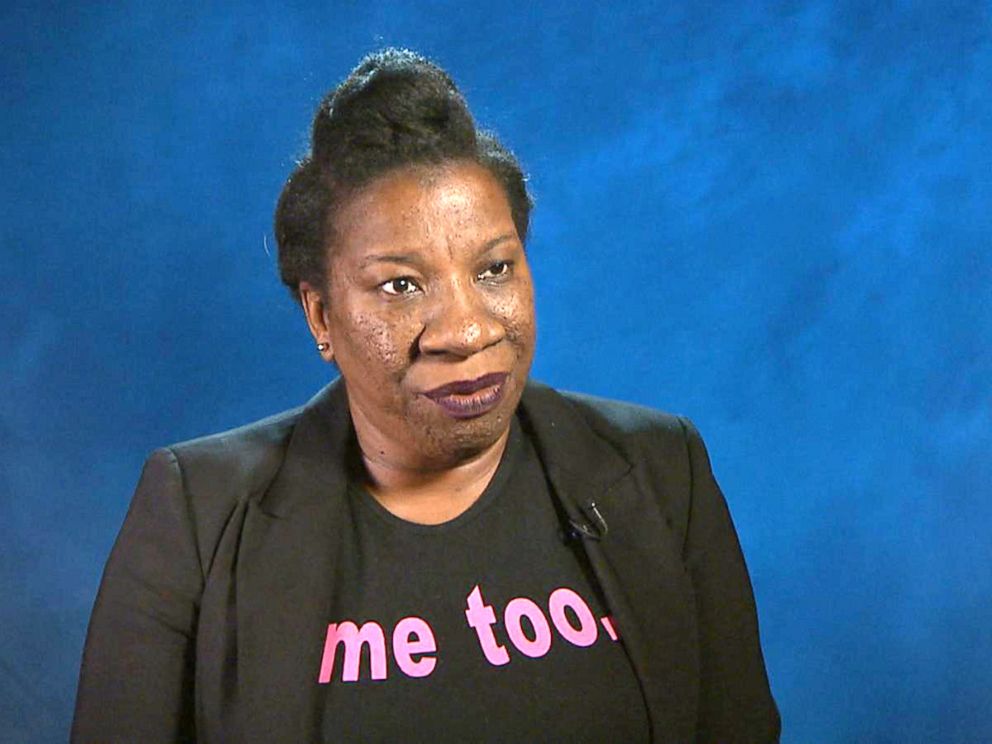 Time's Up tackles the systemic inequality that is faced by many individuals, due to their misrepresentation in the workplace. This movement partners with various advocates to ensure laws, employment agreements, and rules and regulations allow men and women into the workforce. Time's Up is an effort that not only affects people in the entertainment world but also individuals in any industry, in any country. By fighting to stop workplace sexism and sexual harassment, this movement works to change ideas and concepts in the workforce that were once norms. This initiative was started, and is led, by some of Hollywood's most powerful voices, and has quickly become popular across social media platforms. "Time's Up is a call for women in entertainment for women everywhere."
Oprah
For those of you who are living under a rock and don't know who the f**k Oprah is, welcome to planet Earth. Oprah is a very well-known American talk show host, producer, actress, and philanthropist. At the 75th Golden Globe Awards at the beginning of January, Oprah won the Cecile B. DeMille award. This award is presented to someone who presents "outstanding contributions to the world of entertainment." After winning this award, Oprah said the following speech: "I want all the girls watching to know that a new day is on the horizon and when that new day finally dawns, it will be because a lot of magnificent women and phenomenal men who are fighting hard to make sure that they become the leaders who take us to the time when nobody ever has to has said 'Me too' again." This is certainly a speech that will be looked back on in the years to come.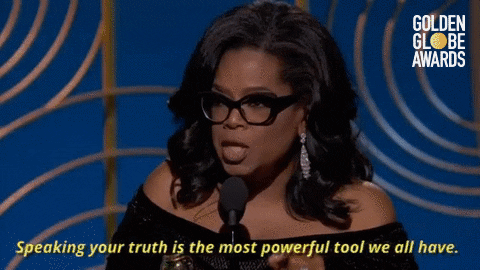 Why They Didn't Wear Black
Three women didn't wear black to the Golden Globe Awards, and here is why:
Firstly, Meher Tatna, the president of the Hollywood Foreign Press Association, wore a red embroidered gown.

Though Tatna claims she supports the Times Up movement, in her culture, wearing black represents a widow in mourning, and she didn't want to represent that at such a big event. However, Tatna wore a pin to support this movement, and given that she is a B-list celebrity, she claims it would have been harder for her to come up with a new dress on such short notice. 
Next, model Barbara Meier walked the red carpet in a floral gown. She wore this gown as she believes that women have long-fought-for the freedom to wear whatever they want. She didn't believe that wearing black was the only way to represent the strength and freedom of the movement, rather, it actually demeans the hard work that has been put into place for women's freedom. 
Finally, we look at actress Blanca Blanco. Blanco wore a red dress, and after being criticized for doing so, she turned to Twitter and stated that: "red is passionate" and that "criticism is part of the problem."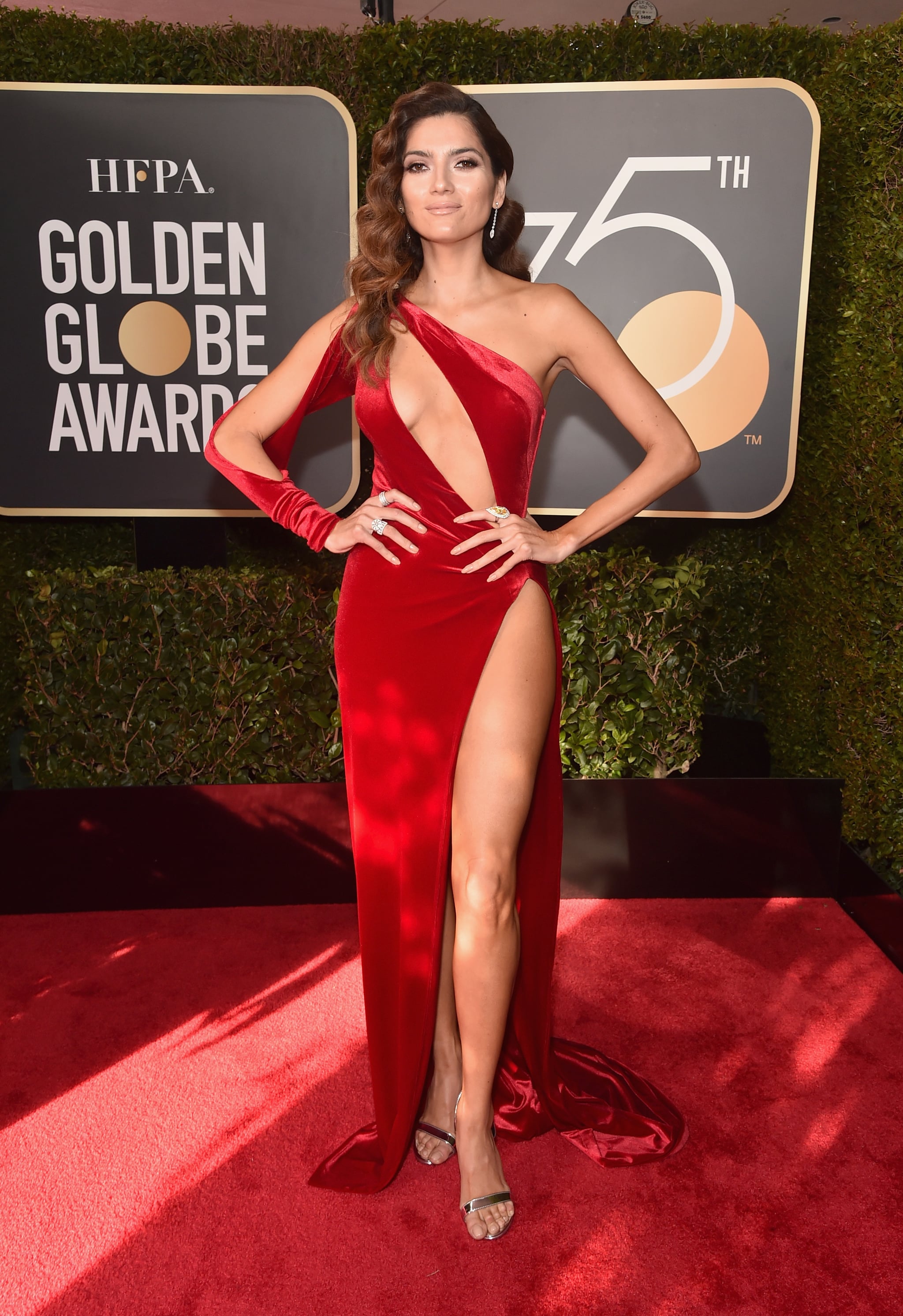 These three women are clearly passionate about what they believe and are not afraid to stand their ground. Although they were singled out at a large event, they did it for a reason, and clearly have no regrets. Was what they did right? Are their opinions valid? Would you have done the same? We would love to hear your opinions on this, and see the different ways in which this is viewed within society. 
Natalie Portman
Natalie Portman, you may recognize this name from Black Swan, No Strings Attached, Star Wars, and much, much more… and if you don't, please let us know what rock you live under, we may want to try it out. Portman made a very bold statement at the Golden Globe Awards when she was presenting the Best Director of a Motion Picture Award. As she was presenting this, she said: "And here are the all-male nominees." Thus, highlighting that it was all males who were being recognized for their directing skills, and not one woman was given the chance to win this award. Although it is just a piece of metal, the recognition is the biggest component of this award, and it is quite sad that in 2018, not one woman was recognized for this. We applaud Natalie Portman for making such a bold statement, and we stand with her in acknowledging the fact that women, and other genders, have the same if not BETTER skills when it comes to directing.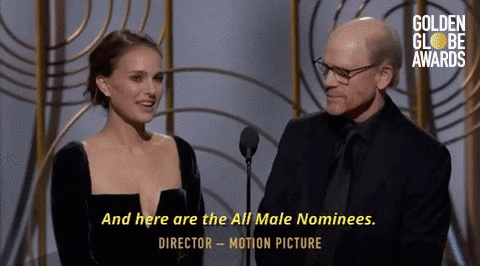 This Is Us - Sterling K. Brown
Okay, now if you don't know about this next actor, we are just going to assume you slept through all of 2017. Sterling K. Brown, from the hit TV series "This is Us," plays the role of ⅓ of the big three, Randall Pearson. Brown made history when he became the first male black actor to win the Golden Globe for Best Lead Actor in a TV Drama for his role in "This is Us". Not only was this a historical moment for black actors, his acceptance speech only reinforced everyone's love for him. "I'm being seen for who I am and appreciated for who I am, and it makes it that much more difficult to dismiss me or anyone who looks like me."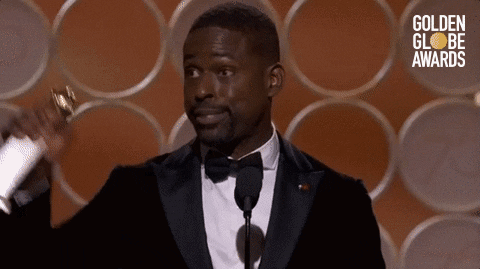 Kelly Clarkson
Do you know the feeling of when you're walking on campus and see your crush walking the other way? Or maybe seeing an adorable service dog in the concourse? If so, now you know how Kelly Clarkson felt when she saw Meryl Streep passing by her on the red carpet. Just as Clarkson was finishing an interview with Ryan Seacrest she saw Streep and basically freaked the f**k out. We're talking full-on fangirl moment. "Oh. My. God. It's Meryl! That's Meryl Streep!" 
After building up the courage to meet her idol, Clarkson made her way over to Streep and received a hug and kiss on the cheek. We know her night was made!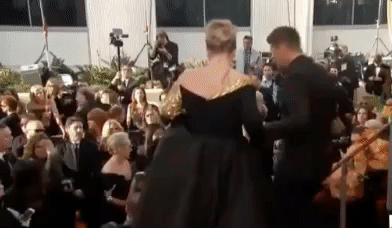 Between the good moments, the serious moments, and the very controversial moments, the 75th Golden Globe Awards were definitely ones to remember. Society has taken a big step in acknowledging the issues surrounding sexual assault, discrimination, and underrepresented individuals within the entertainment industry. These are just five of the most memorable moments of the night… we definitely can't wait to see what the 76th Golden Globes bring.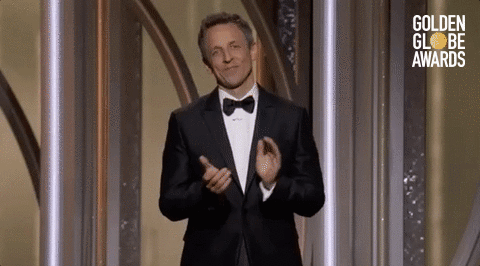 "No more silence. No more waiting. No more tolerance for discrimination, harassment or abuse. Time's Up."