Ten Things All Beauty Addicts Know To Be True
1. You marked the day that you learned how to fill in your eyebrows as a monumental life event.
Learning that you could erase all evidence of the damage done by your middle school over - plucking days brought you to tears. While you have to admit that, at first, you might have overdone it just a bit with your eyebrow pencil, all of those embarrassing phases has led to the art that now frames your face.
2. If you ever lost your wallet, you would be heartbroken over losing your Sephora VIB card more than anything else.
You feel simultaneously happy and embarrassed; knowing that when you pull that bad boy out it's basically a bat - symbol. The card shows the other makeup addicts that not only do you know your sh*t when it comes to makeup, but you also spent at least two months rent on makeup yearly.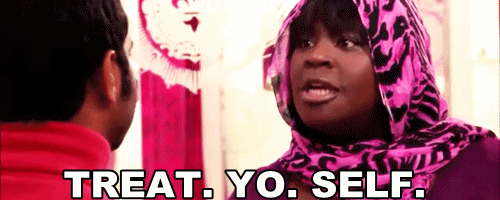 3. Whenever your boyfriend/ mom/ friend says "don't you own something just like that?" you want to scream.
There is definitely some sort of difference between this gold eyeshadow, and the other six that I own. Even if it's not visible to them, there is. Eventually I will find one with pigmentation so strong that it looks like I put actual gold onto my face. 
4. You've developed an unhealthy attachment to your palettes.
Honestly, sometimes they're just so beautiful that you would rather stare at it than actually use it. Any makeup company that makes their palettes look, or even smell amazing (looking at you Too Faced), will realistically take my money at some point. When I smashed my ABH Glow Kit I cried as if I just lost an old friend.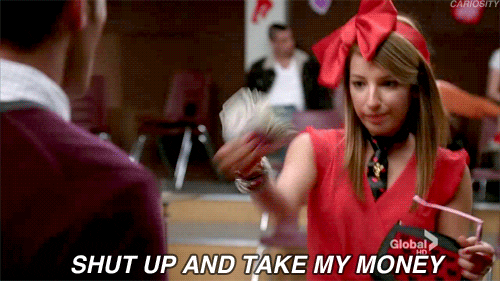 5. You complain bitterly about your mascara, but will never change it.
It dries out too quickly, clumps too easily, and just doesn't provide you with your dream eyelashes. You're either afraid of change, and secretly enjoy blaming a bad makeup day on a bad formula; or let the convincing salesperson at Sephora talk you into buying a different brand… that you promptly return the next day. 
6. You've changed your loved one's entire makeup bags.
You told a friend that you weren't sure how much longer your relationship could last if she didn't know what primer was. You show your love by recommending products; so that the people you care about the most look as good as possible, and, in turn, you're surrounded by beauty. Plus, shopping for other people (with their money) is pretty fun.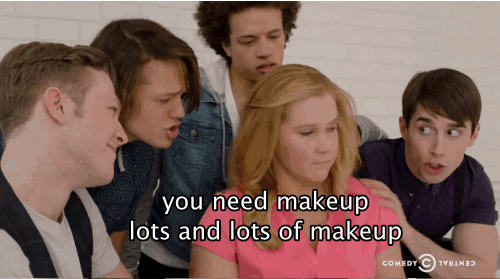 7. You used to watch makeup tutorials for inspiration, but now you find yourself thinking about what you would have done differently.
As much as you love your beauty gurus, and appreciate that they taught you not only the importance of blending, but almost all of your go - to looks; at some point, the pupil has to surpass the master, and you would not have done that strong of a contour.
8. You would go without food for a week for a new lipstick.
Without eating, your lipstick will last longer; and with a longer lasting lipstick, you'll have more money to buy more lipstick. That makes sense… right? Your logic tends to get a bit fuzzy when you're around new products.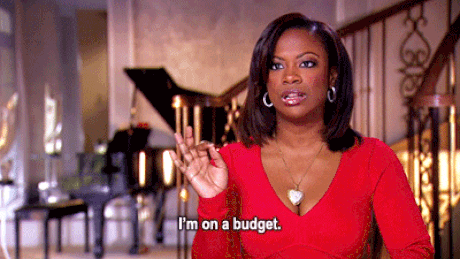 9. You follow Instagram accounts that notify you whenever ANY makeup brand releases new products.
You first followed the account for a practical reason - maybe to get your hands on a Kylie Lip Kit, or to snag a limited edition holiday set for your sister. Now, you're so addicted to hearing all of the inside gossip of the makeup community that you've turned on push notifications. You might not know about a natural disaster for a couple of hours, but you knew when the new Becca highlighters dropped the second it happened.
10. You love to show people how you look without makeup.
At first you were embarrassed of your perceived flaws. Now you use your bare face as a starting point to show the rest of the world just how good your makeup skills really are. See this uneven skin, barely - there eyebrows and small lips? Give me an hour, and let's see if you do then.