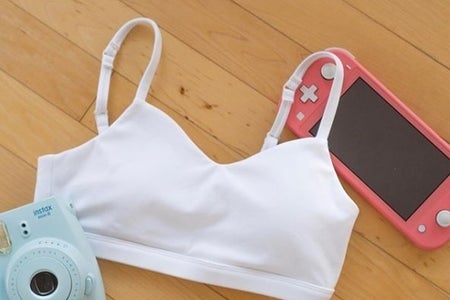 Apricotton: The Company That's Changing the Tween Bra Game
Let's be real: buying your first bra is uncomfortable. When you're a tween, lingerie stores are awkward, the sales associates can be intimidating and most of the time, the bra you buy isn't really your style. You're lucky if it fits properly. Even if you manage to find a bra that does fit, you'll probably outgrow it within a few months, forcing you to go back and relive the awkward experience all over again. 
It was precisely this uncomfortable bra shopping experience that sparked the idea for Apricotton, a Toronto-based online tween bra company aimed at helping girls across Canada find bras that fit correctly and make them feel confident without any of the awkwardness of in-person shopping. 
Jessica Miao and Chloe Beaudoin, former Western Ivey students and founders of Apricotton, started their first-ever company after pitching this idea as their final project at the Ivey Business School. After getting lots of positive feedback, they decided to turn it into a real business. Why is it called Apricotton? Well, according to co-founder Jessica, "they wanted a name that was focused on 'growing up'" but also reflected a "unique and fun" bra company. They "thought that [the name] Apricotton ticked all the boxes since 'apricot' makes you think of the growth of a tree but the hybrid word makes it fun and youthful" .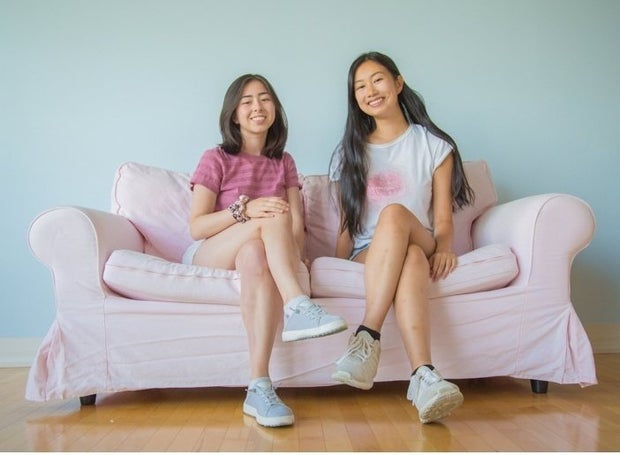 Photo by Apricotton
To help girls going through puberty, Jessica and Chloe wanted to create cute but functional bras as options for tweens are usually limited. To solve this issue, Apricotton offers two different bras types, each with adjustable straps, removable padding inserts, and an elastic waistband. These features ensure that tweens don't have to buy a new bra every few months because their bra grows and adjusts with them as their bodies change. Creating bras like this will empower tweens to feel more comfortable in their skin.   
While starting a company right out of university is an impressive accomplishment, it hasn't come without its challenges. When asked about the struggles of starting a business during a pandemic, Jessica said, "It took us months to find a manufacturer because at the beginning of Covid-19 they were all closed". Plus, it was initially hard to get funding and promote the business as "grants/pitch competitions were being pushed back" and many "festivals and events around Toronto to showcase the bras" were cancelled. The duo was forced to resort to solely online promotion.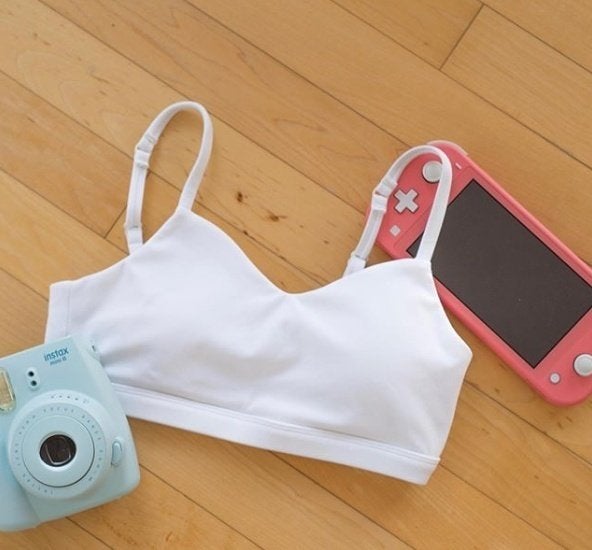 Photo by Apricotton
Despite all the hurdles, Jessica and Chloe were able to launch a successful online business. When asked about how empowering and educating young girls was a part of Apricotton's vision, Chloe said the following: "I think that having people that have experienced the difficulty of buying bras and who can act as an older sister to this younger generation will have a much bigger impact on their learning and confidence level". As many women growing up didn't have any help or guidance when it came to buying their first bra, Chloe is now hoping "to build that community for younger girls" through Apricotton.   
Now, with a handful of Western students and alumni joining the Apricotton girl squad, Apricotton is becoming an empowering company for tween girls and for young women all across Canada. 
If you want to check out Apricotton, check out these links here: 
Instagram: https://www.instagram.com/apricottongirls/
Website: https://apricotton.ca/
Related Articles
​Want more HCW? Check us out on social media! 
Facebook, Twitter, Instagram, Pinterest
Subscribe to our newsletter!