7 Happy Movies to Watch After a Dreadful Day
Are you having a not so good day and wish something could cheer you up? Do you wish you could end your night with a happy ending? These are the seven movies that will boost your mood and hopefully end your night a little merrier!
1. Bridesmaids 
This is by far my favorite movie and it never fails to make me laugh. I would call this my "go-to" movie when I'm having a bad day. This film is about Annie (Kristen Wiig) trying to solve her personal problems while dealing with the jealousy of the relationship between her best friend's new friend. Bridesmaids is full of laughter and an emotional rollercoaster of Annie's life with an unforgettable and happy ending. 
2. Wedding Crashers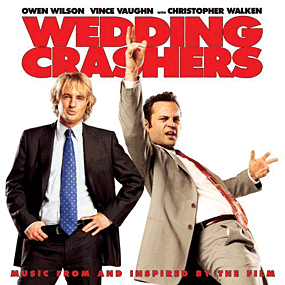 This movie is one of the funniest and heartwarming movies I have ever seen. It is about two ruthless players who crash many weddings to hook up with girls. They unexpectedly fall in love with two sisters. Wedding Crashers has a tint of romance and full of energy and laughter that will boost your mood! 
3. American Pie 
Believe it or not, I have watched all the American Pie movies, and all of them were hilarious! If you want a tint of sexiness, romance and comedy, watch this movie. It is basically about foolish teens making mistakes and trying to solve their problems. As they grow older, nothing can break their friendship. So, feel free to watch this lighthearted movie if you want to be distracted from your thoughts. 
4. Take Me Home Tonight 
Take Me Home Tonight is an adventurous, romantic and humorous movie that describes an awkward high school student taking the opportunity to make a move on his crush who is out of his league. This movie is absolutely hilarious and I enjoyed every moment of it. 
5. I Love You, Beth Cooper 
This movie is about two unpopular high school students who decide to host a party before they graduate by inviting the hottest girls in the school. Their night turns out totally unexpected. I Love You, Beth Cooper is a romantic comedy that is sweet, heartwarming, and will never fail to make you smile.
6. Superbad 
I would describe this movie as a cheesy comedy that introduces two awkward best friends who decide to take on a wild adventure to provide alcohol for a graduation party and their mission to lose their virginity. This is another hilarious comedy that is full of adventure and excitement! 
7.  Mean Girls 
Did I really just post this overrated typical chick flick? The answer is YES I DID! I absolutely love this movie so much and it will always be my favorite chick flick to get my mind off of things. If you agree with me, watch this again and it will definitely make a your day just a tad better. Maybe more, who knows.