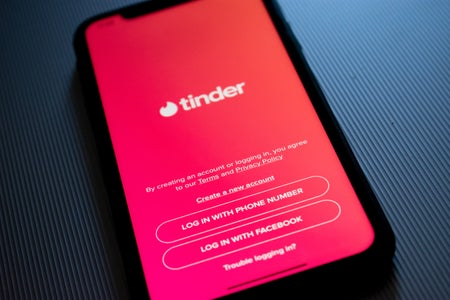 Tips and Tricks to Stay Safe While Using Tinder
Tinder is one of the most popular dating apps for college students. It can be great for a hookup, a fling, or even finding love, but it can also be dangerous. Most people that use the app I'm sure can tell you a horror story or two.  College is an excellent time for low to no-commitment relationships, and Tinder speeds the process of meeting people with the same intentions. Here are a few ways you can stay safe while you're out and about and trying to have a good time.  
Follow your gut instincts:
Your instincts are usually right; don't brush off a funny feeling. You need to come before the person you're meeting. If you're worried about hurting the person's feelings, don't. They'll get over it. While you're feeling the person out, figure out the best way to leave, or ask them to leave. The easiest way to get out of a situation is by saying you do not feel well and say you need to go or say they need to go. You could also excuse yourself to go to the bathroom and leave. A little white lie is nothing compared to your safety.  
Use technology to your advantage:
There are so many free and paid safety apps you can download and features on your iPhone you can utilize. Some popular apps are a circle of 6. This free app is available for Apple and Android phones. It allows you to create a group of up to 6 people. You can send a message saying you need help getting home, along with your location, as well as call anyone in your circle and emergency services. Noonlight has paired with Tinder to keep the user safe when going out. You can share details about when, where, and who you are seeing. This app has many free featured and premium features, you can text or call emergency services, and your location is regularly updated. On your iPhone, if you click the lock button 5 times, you can quickly contact emergency services, and on your Apple Watch, if you hold down the side button, an option to contact emergency services is brought up.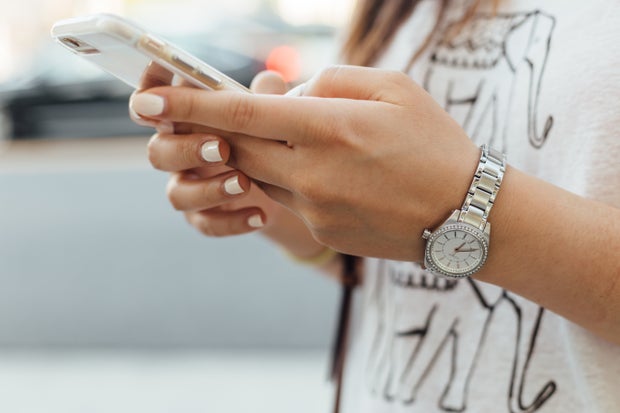 Paul Hanaoka / Unsplash
Keep your friends updated:
Share your location with your friends! It's essential for someone, other than you, to know where you are. Come up with a codeword or phrase to text your friends. This is an easy way to let your friends know if you're into the person, or they need to get you the Hell out of there. My friends and I use the song "Sweet Caroline" as our phrase. For example, if we were into the guy, we would tell them "I love the song, Sweet Caroline." If we were not into the guy we would say "I hate that song, Sweet Caroline." If they wanted to know how I felt they would ask if I liked the song, Sweet Caroline. It worked like a charm, and no one suspected anything. 
Carry pepper spray:
Carrying pepper spray is a fairly easy tip I'm sure you've heard hundreds of times. This is so easy to do, so cheap and so effective if you feel like you're in danger. Here are some top-rated ones. Amazon's choice, best on a budget, top-rated.
Meet in Public and Always Stay Aware:
Meeting your date in public is a great way to ensure they are normal and have good intentions. If you are meeting them solely for a hookup at their place, secure a ride home, and stay aware of your surroundings. If you have them come to you, you have home advantage, and if you live with roommates, they will be able to help you if anything goes south.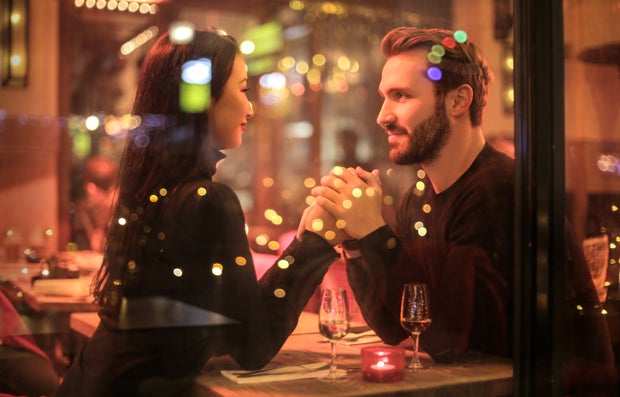 bruce mars | Pexels
Always Practice Safe Sex and ask about STD's:
If your partner refuses to use a condom when you want them to or refuse to answer the last time they were checked, get out! They are not worth it. Your partner should make sure you are comfortable with what is happening the whole time. If you are not comfortable, they should respect that, and if they don't just leave, as I said before, you can't go wrong following your instincts.
College is the perfect time to have fun and find who you are, make sure you're doing everything you can to stay safe while doing it. These tips do not only apply to the world of dating apps but are easy things you can do in your everyday life to stay safe. Stay safe and enjoy life.