As someone who finds herself feeling always lost and falling behind on fashion's latest hits, I have taken it upon myself to do some research and have discovered what critics are saying are the incoming trends that will rule summer 2021. From the colors and fabrics you'll want in your wardrobe to the cool details you'll start seeing everywhere, here are the nine main spring/summer fashion trends to be on the lookout for this summer: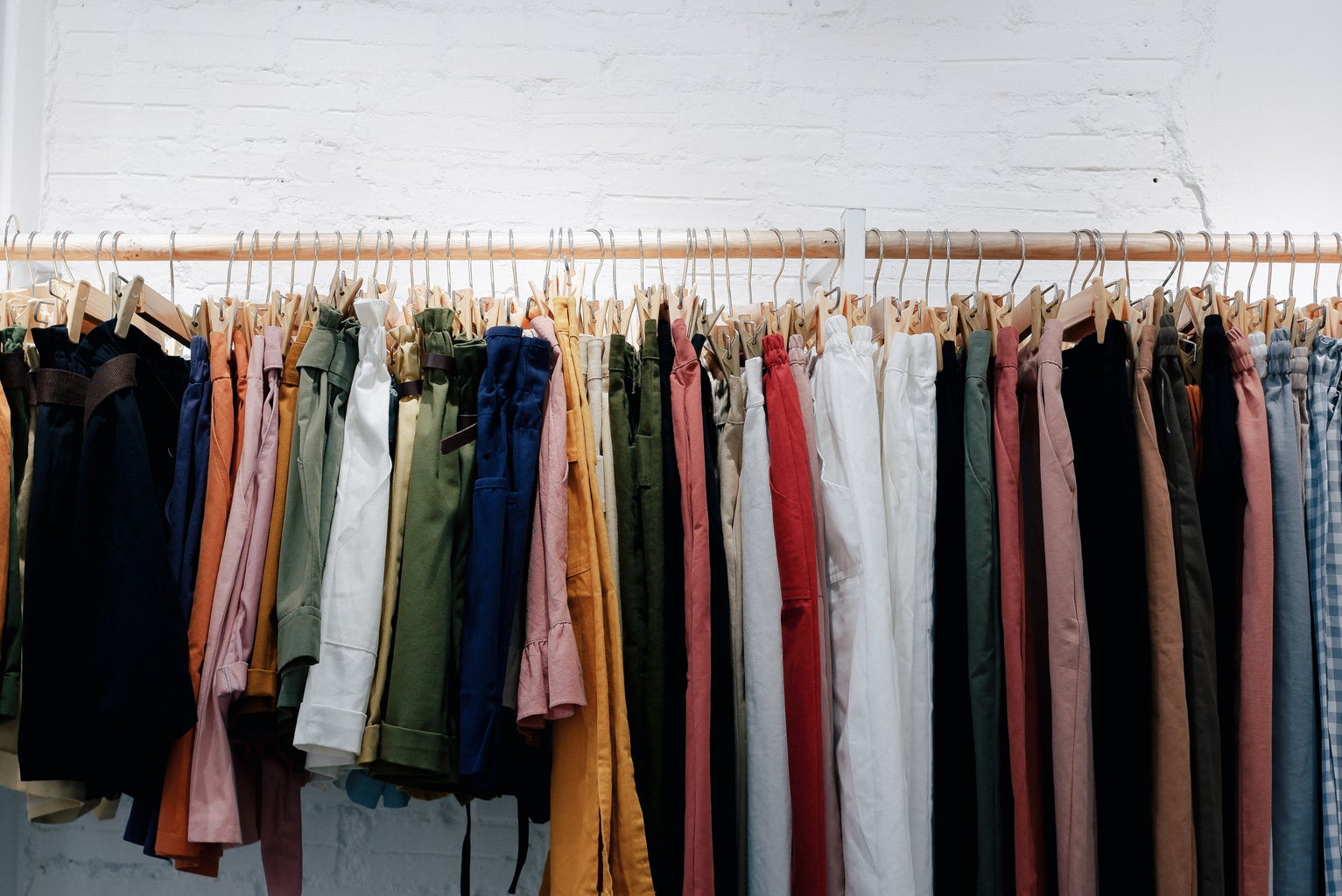 1.Crop tops
Nothing says summer quite like crop tops. Cosmopolitan recommends layering a bandeau style crop top under a blazer jacket for a warm-weather take on layers. Get creative with colors and textures to create a go-to outfit for any occasion.
2. Puffy sleeves
Puffy sleeves are back for another season and, to be honest, I couldn't be happier about these larger-than-life statements sticking around. Puffy sleeves hold a special place in my heart as one of the only incoming fashion trends I have loved since before it was popular and can proudly say is still a wardrobe staple of mine. Cosmopolitan recommends wearing puffy sleeves with statement trousers for a fun "day to night" look, or with short shorts and split skirts for a more casual look. The puffy sleeve trend doesn't seem to be going anywhere, with soft white cotton or leather options offering a fresh spin on the laid-back refined look.
3.Cutouts
I already know you are thinking about the funky tan lines that are going to come out of this season thanks to the emergence of quirky cut-outs. But I personally am willing to sacrifice some tan lines in the name of fashion. Cut-outs give an unexpected detail at the hips or thighs and bring new life to old pieces. If you aren't yet ready to sacrifice your perfect tan lines, go for something a little more simple like a one-piece with an open side or a top with a low cut back.
4.Sheer
The sheer trend isn't everyone's cup of tea, but this season brings with it a range of cool new ways to embrace the trend if you've been waiting for the right one to grace your closet. The key here is layers, layers, and more layers! Layer semi-sheer maxi dresses over your bikini for a beach-inspired '70s chic look or wear as an additional layer over your mini dresses. Option C? Put a blazer over the top of a sheer slip or even rock it in skirt form- whatever floats your boat folks.
5. Glitter
This undoubtedly is my favorite of all the summer fashion trends. Glitter is my ultimate weakness and I will always say that no outfit is complete without some sparkle. For those craving a little *sparkle* in their wardrobes, you'll be glad to know that summer 2021 is all about embracing glittery goodness. Think metallic silver dressed featuring cut-out details around the stomach, statement jumpsuits, and twinkly trouser suits paired with shining accessories.
6. Wrap around straps
By now you've probably seen the Tiktoks that show how to wrap and tie a string bikini in 12 different ways. Well now is your time to shine! Wrap around straps have never been more in style. Swimwear-worthy straps, wrapped around the waist, add a little extra touch to your long sleeve tops, bikinis, and pants. 
7. Pastel
Gone are the days of neon colors that glow in the dark. Pastel colors are taking the summer fashion world by storm. Easy on the eye, adorable on you. Mix and match your favorite colors to create the fashion pastel color palette of your dreams! 
8. Wide-leg trousers
High-waisted '80s-style office trousers and the infamous utilitarian cargo pants are all back this season. Cosmopolitan recommends teaming them with a bralette or lace-inspired top if you are looking for a more feminine finish, or layering them with slouchy matching jackets and retro slogan sweatshirts for an edgier vibe.
9. Netting
Fishnet – inspired materials are actually surprisingly chic and offer a slightly different take on the sheer trend if that's not your style. Throw an open knit midi dress or skirt over your swimsuit for a vintage feel. Alternatively, if you're after a more boujee look, try layering your wider style mesh over a little black dress to change up that classic night out look.
Now that you know what summer trends are heading your way, open up that closet and get to digging! Or, look up the hours of the closest mall… you didnt hear it from me. Happy hunting!