Since she hit the music scene in 2006, Taylor Swift has been proven as a force to be reckoned with in the music industry. The artist has collected a distinguished number of awards over the past decade and has smashed records that both male and female musicians alike could only dream of. In 2010 at barely 20 years old, Swift became the youngest artist to win the Grammy's album of the year, only to then become the only women to earn the award twice.  She has earned more American Music Awards than any other artist and her Reputation Tour in 2017 broke the Rolling Stones' record for highest-grossing US tour in history by earning $266.1 million. Taylor Swift is one of the most successful artists in the world, but this hasn't seemed to stop the sexism and criticism she has faced throughout her entire career.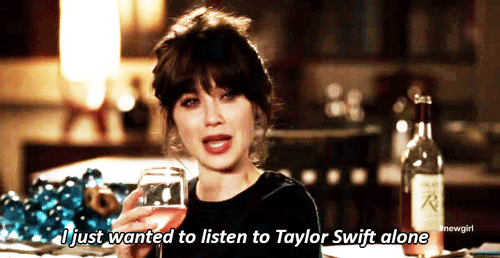 As a master of her craft, Swift has ingeniously perfected the art of storytelling and capturing the emotions of pain, heartbreak, and love. Listening to her songs are like reading a diary, so personal to her own experiences yet simultaneously making the song something her fans can closely relate to as well as they navigate their own relationships. This personalization Swift brings into her music is what critics have consistently attacked her for, accusing her of only writing songs about her ex-boyfriends. Many artists gather inspiration from their past relationships, but Taylor Swift has been singled out and ridiculed for doing the same. "Speak Now", an entirely self-written album, charted on the Billboard Hot 200 for 137 weeks after critics claimed that Swift didn't write her own music.
The media painted this image that Swift was crazy and overly sensitive, leading to a trend in 2017 that it was "cool" to hate Taylor Swift. Slut shaming was also a common term thrown around when Taylor Swift was mentioned. Her reputation only grew worse in 2009 as her acceptance speech for Best Music Video by a female artist at the VMA's was interrupted by Kanye West. As the feud erupted between the two celebrities, West released a song with Swift's name mentioned in offensive lyrics: "I feel like me and Taylor might still have sex/Why? I made that bitch famous". The feud became a he-said she-said at to if Taylor gave permission to the lyrics and many began to distrust Swift. Swift took to social media, specifying that the misogynistic profanity used in the song is not what the two agreed upon. Media outlets tarnished her reputation, claiming her "good girl" image was all just a fake façade, and she was truly deceitful, conniving, and crazy.
Because Swift wrote her music in a way that allowed everyone to see into her personal life, the media took that as an invitation to overanalyze and tear apart everything going on in her dating life. It seemed at this point that everything going on in Swift's personal life was up for discussion in the media, "Oh my God, they were mad at me for smiling a lot and quote-unquote acting fake. And then they were mad at me that I was upset and bitter and kicking back" Swift recalls in an interview. Women that hold powerful positions in industries, that are typically dominated by men, too often fall victim to these constantly changing rules that tell them how to behave.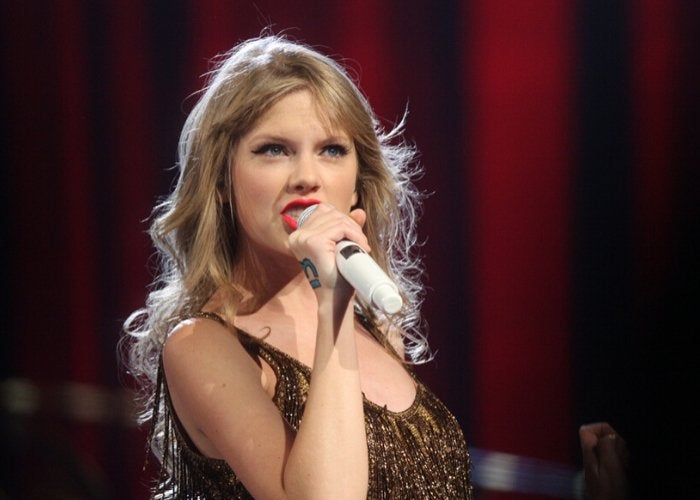 These continuous double standards imposed upon her in the industry is what led to Swift's 2017 Reputation era. Finally, Swift decided it was time to write her own narrative. She refused to do interviews for the first time in her career. She did away with the "good girl" image that she had been trying to keep up with for so long. She leaned into the image that the media created and made a profit off it, smashing records with her Reputation tour. Swift has noted that early on in her career she never noticed sexism in the music industry. "It's fine to infantilize a girl's success and say, 'How cute that she's having some hit songs.' But the second it becomes formidable? As soon as I started playing stadiums – when I started to look like a woman – that wasn't as cool anymore".
It took the artist over a decade to finally release a song that questioned the double standards in the music industry she had experienced firsthand. The track titled, "The Man, questions how different Swift's life would be if she were in fact, a man. Lines such as, "I'm so sick of running as fast I can. Wonder if I'd get there quicker if I was a man" and "I'm so sick of them coming at me again. 'Cuz if I was a man, then I'd be the man". Taylor Swift has ended much of the war in fighting the sexist criticisms and double standards, but there is till much work to be done.
Just this week, Swift called out the Netflix show, Ginny and Georgia, for using her name as a punchline. This wasn't anything new, as Taylor Swift has been the victim of slut shaming and an endless stream of jokes for dating too much all her life. The punchline read, "What do you care? You go through men faster than Taylor Swift". Swift fired back, "Hey Ginny & Georgia, 2010 called and it wants its lazy, deeply sexist joke back. How about we stop degrading hard working women by defining this horse shit as FuNnY. Also, @netflix, after Miss Americana this outfit doesn't look cute on you. Happy Women's History Month I guess".
The sad fact is that Taylor Swift is the prime example of sexism and double standards and she is far from the only one. Women in every industry are given an unattainable set of rules to follow and will drive themselves to exhaustion trying to meet them. It's evident in the fact that you can smash records, be the only woman to win artist of the year twice, and still have others try to undercut your success and doubt whether you deserve to be where you are.