If there is one thing you need to know about me, it's that I am an absolute sucker for cute stationery. Envelopes, paper, stickers, pens, cards… UGH. I just flail thinking about Target's dollar section. It's a very dangerous place for me to be because I will come home with jars of glitter and cute cards I will probably never write in because they are just too cute!!
Hallmark must have been very aware of my addiction when they gave Her Campus these cards because I am having a #moment.
I've never been one to buy cards, I used to hand-make cards for birthdays or holidays. Cards are the essential part of a gift so making them has always been a huge joy for me. A couple years ago, I attempted to open an online card/bookmark shop. That's why I named my blog Paper Pizza (because I love cards and I love pizza). 
But being a college student means you don't have time to make sure the paper is evenly cut or that each person gets a specialized card made just by you. It makes me sad that I can't put those extra touches into my cards these days.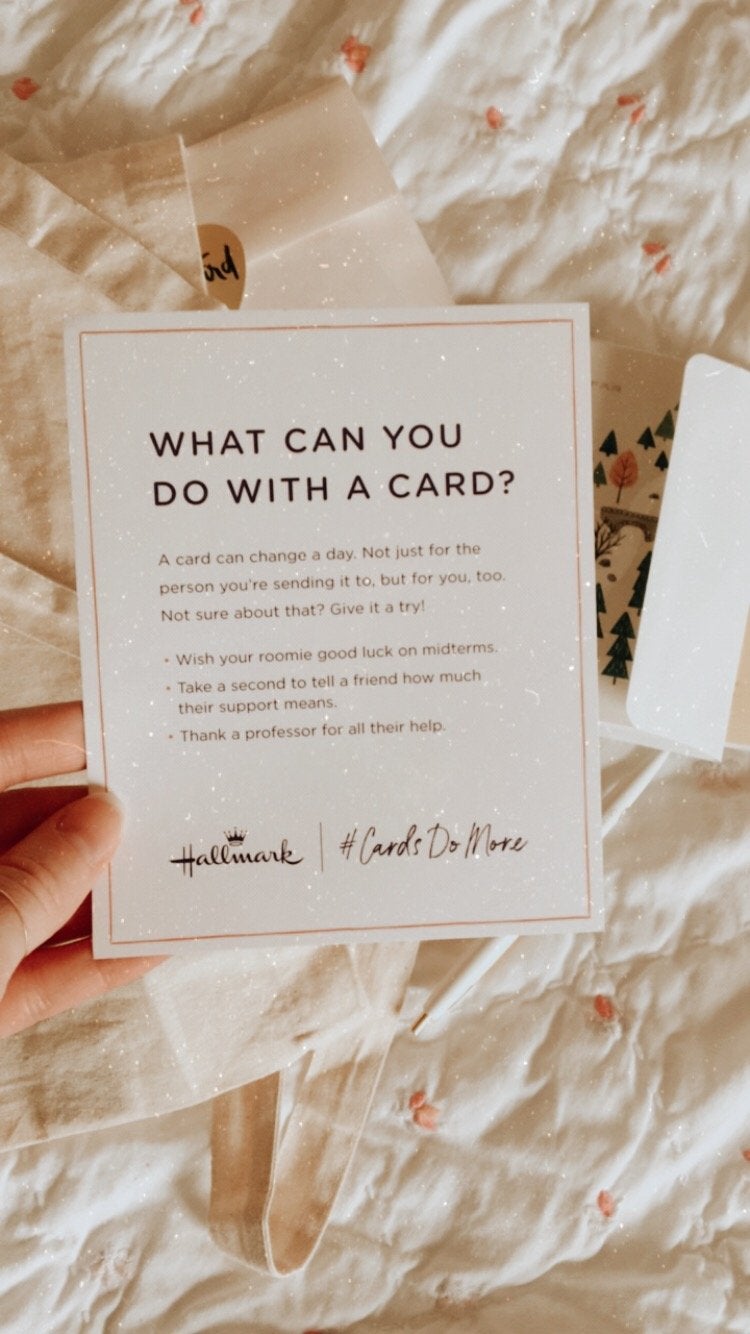 However, Hallmark definitely proved me wrong with these sets of cards.  As soon as I saw them, my love for stationery skyrocketed. 
Cards included in this review:
Near is Greater Than Far Miss You Card
You're Wildflower Beautiful Blank Card
Hi, You're Amazing Thinking of You Card
QUALITY 
I am so picky when it comes to paper quality. Thin, floppy paper is a huge turn off for me (I sound like I'm on a speed date). But the quality of these cards is ON POINT.
The paper feels like thick watercolor paper and it's just… Ah, so nice. Even the envelopes they come with is A+ quality, too.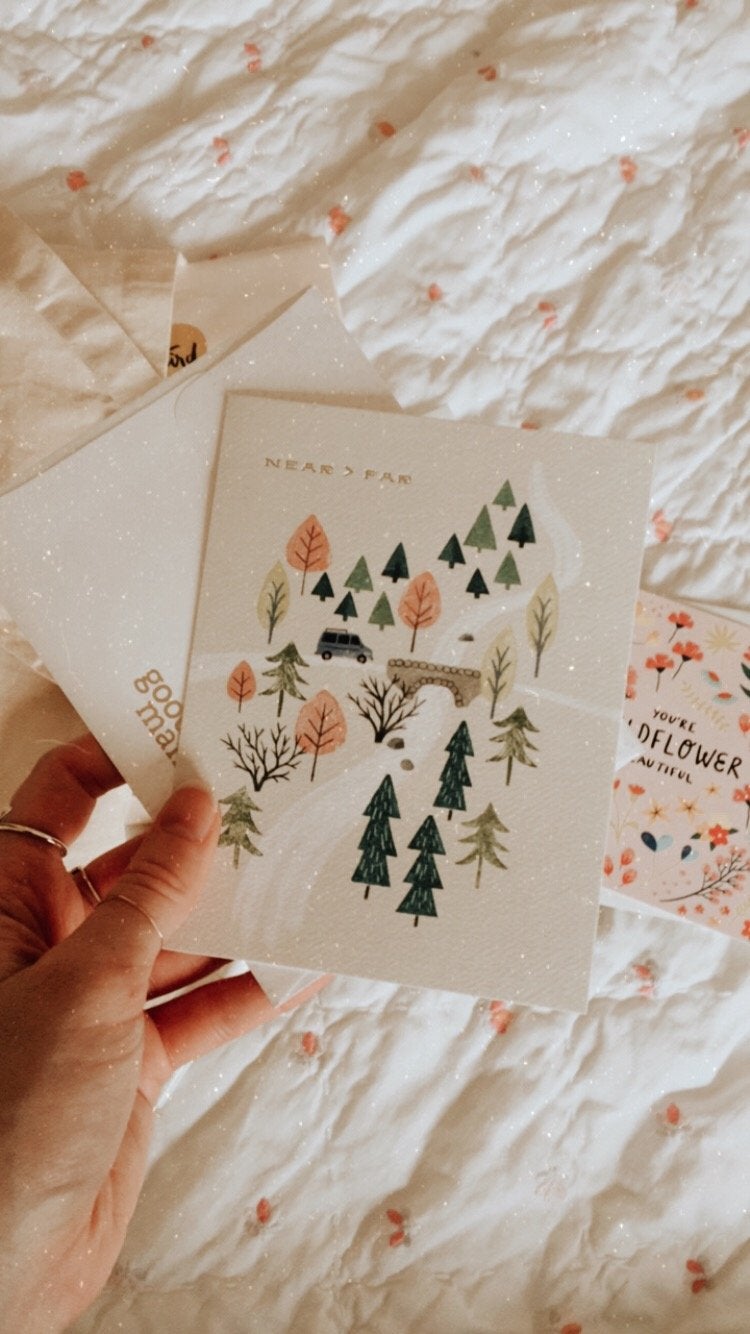 SIZE
I really love how these cards are the PERFECT size. They're not too big or too small… I personally like my cards on the smaller size because it automatically makes them that much cuter.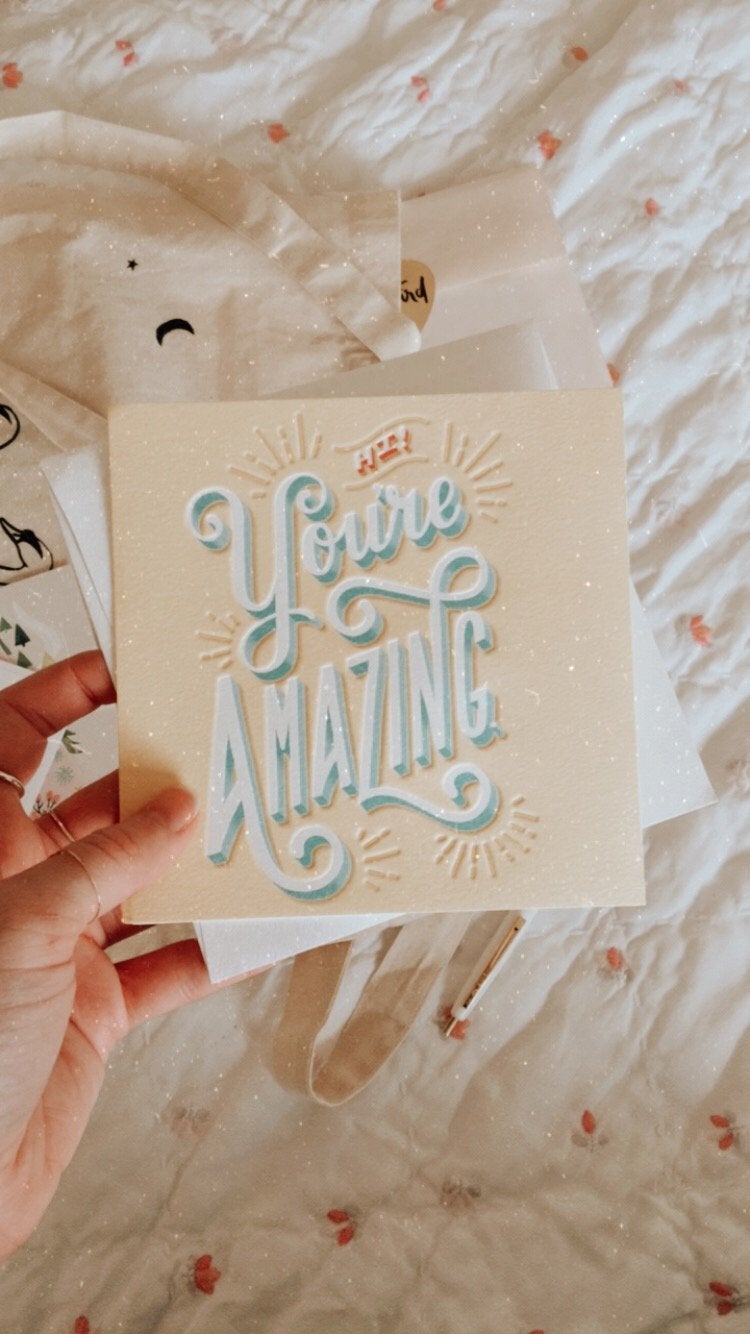 WAYS TO PERSONALIZE IT
Each card already has it's own special touch so it's not like they're all the SAME. One has some watercolor effect, the other has some glitter–each one original in it's own way.
It all depends on your reason for giving them. If you're sending a long-distance friend one of these cards as a way to acknowledge their existence, you could totally include:
A list of songs 

Ways to spend a day alone

Why you love them

A short story

A poem

Photos

Dried flowers
There are so many ways you can get creative with what you put inside a card as a way to make it a little more special.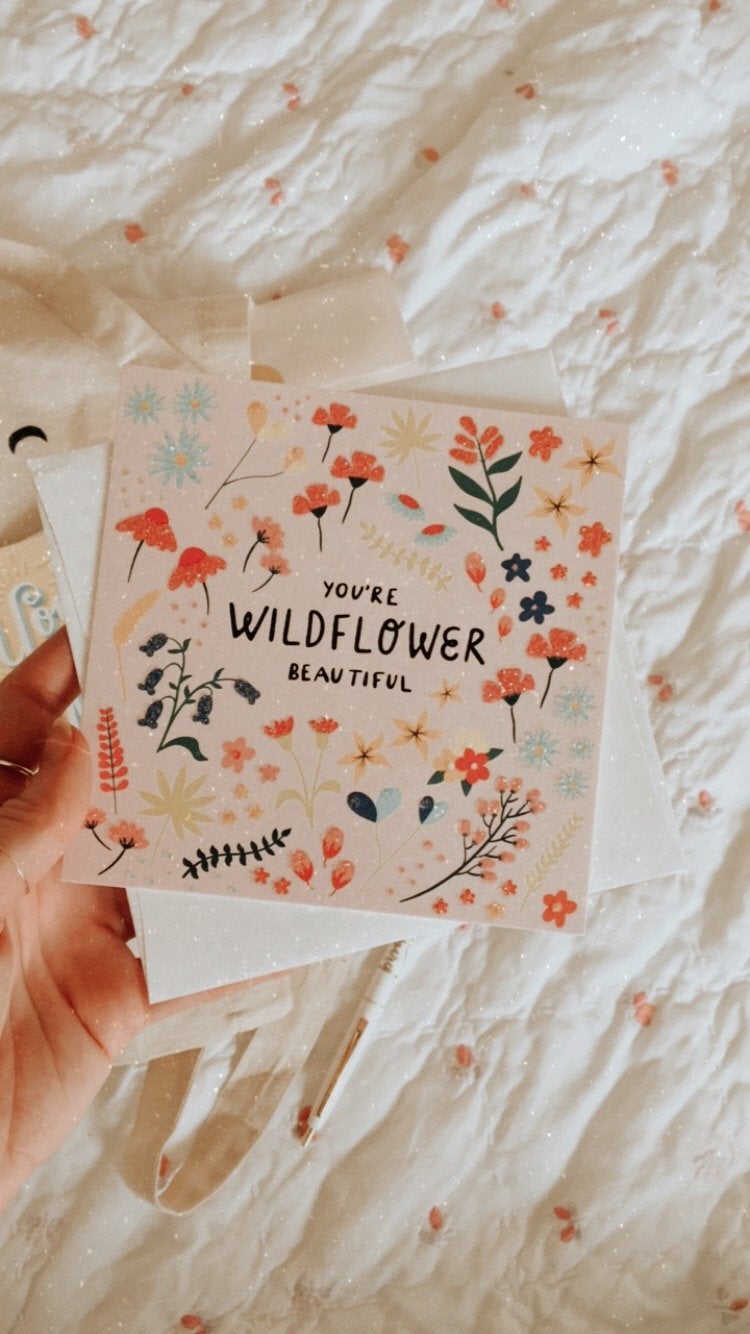 WHEN TO GIVE THEM
Honestly, receiving a card out of nowhere makes it that much better. If there is a certain friend who's been on your mind recently, go for it. I think sharing a card with someone who has recently made some sort of impact on your life is a great way to say "Hey, I appreciate your existence."
So, anytime is a good time for a cute card.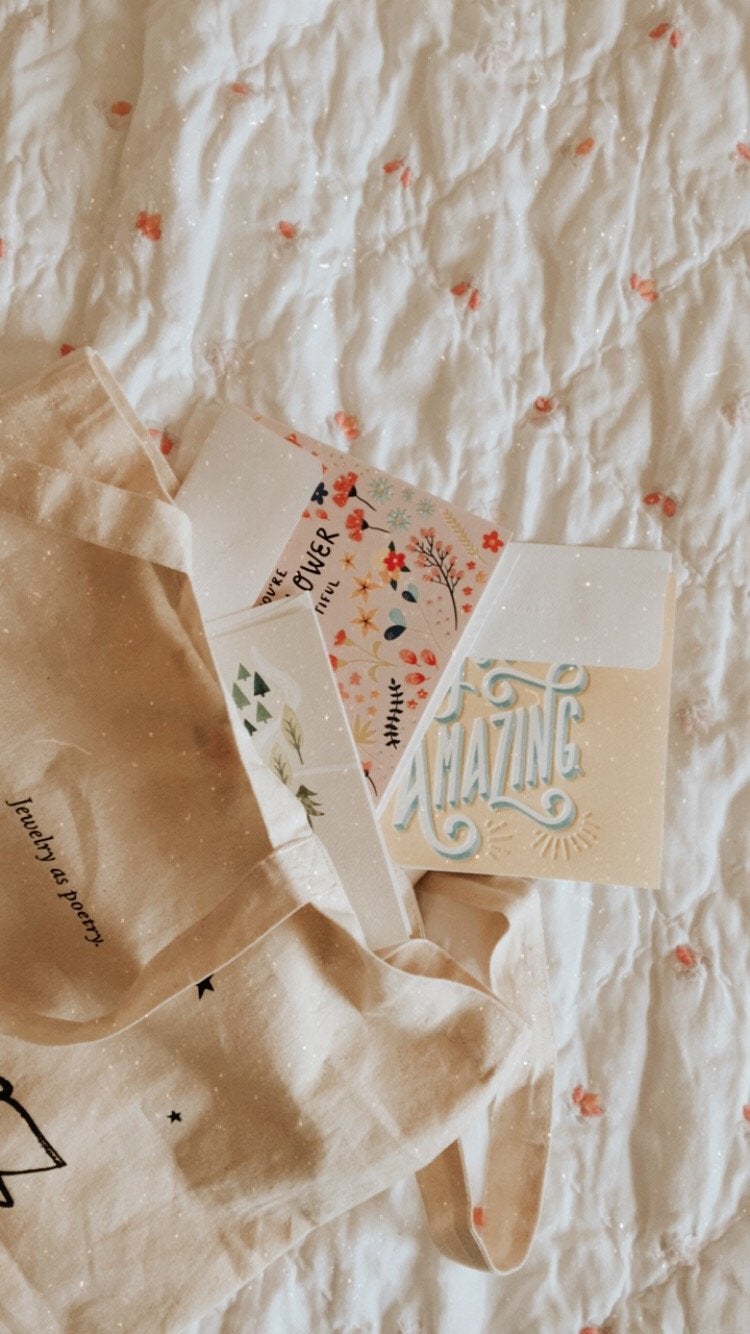 I'm so excited to share these cards with some of the special peeps in my life. Even though I didn't make them myself, I still think these cards will make someone's day a little brighter. 
Well done, Hallmark.
xx Kenzie