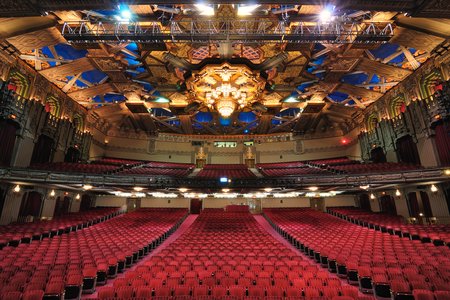 The Broad-way to Equality; How African Americans have Taken Broadway by Storm.
Current day Holywood really has some catching up to do when it comes to diversity compared to the world of Broadway theatre. Ever since the 2015-2016 theatre season, the world of Broadway has been putting diversity and the rights for its African American actors in the foreground. The productions honor the triumphant spirit and resilience of ethnic groups and adversity that immigrants and individuals have faced both globally and in the United States for centuries. 
The influence of African Americans in theater is nothing new, there are hundreds of brilliant shows that highlight the diverse talent such as "A Raisin in the Sun," "Ain't Misbehavin," "The Color Purple," "Once on this Island" or even "The Wiz" feature a majority diverse cast, crew, and creators. Now more than ever, Broadway is featuring a love and passion for a vast cast of different sounding, looking and hoping persons!
The influence of the African American community has been tremendous, not just on Broadway's  performers, but also in the creation of the three original art forms in America: jazz, tap dancing and musical theater. It isn't just the folk who have speaking roles in shows that are being cast, Techies are also becoming more and more diverse in modern day shows!
The very first show that starred in person of African American descent in its leading role was "The Ziegfeld Follies" in 1910 by then-famous playwright George Walker who tried for fifteen years straight to get his story of a city-slicker and country bumpkin competing for fame- both characters being written to be African American men. In the time of its initial production and when it went on tour, r Walker was forced to stay in the North because of segregation and racist bias.  When asked, the show explained the creator was from Ireland (Which was not a lie, but made many viewers of the show assume Walker was white.)
Then if we flash-forward to the very end of 1994, RENT was being produced as one of the first shows to hit the stage talking about HIV/AIDS without an emphasis of how it seemed that more homosexual black men were getting the disease. It  talked about the disease and how it affected the folks who had it. At the time this was more accepted, however, it was clear that it made an attempt at bettering the understanding of the HIV/AIDS outbreak that was going on at the time. 
As one of the most diverse shows on broadway in this day, "Hamilton", says "This is not a moment, it's a movement." Diversity on Broadway just continues to get better and better!