Spring has arrived! Trees are blossoming and the days are getting longer. Personally, I find that the best part of spring is the melting snow and warmer weather. With all the lovely things that spring brings along, including easter eggs and easter bunnies made out of chocolate, it is also the preamble for a very important time of year: that's right, tax season! It's that time of year where we all do our due diligence and get our finances in check.
For some reason, we don't learn how to do our taxes in school and this has been a thought of mine for quite a while. Seeing as financial literacy is not taught in high school, we have young people heading off to university or college with no money management skills whatsoever. This becomes a problem because our young people are uneducated about basic finances, saving, investing, or even what it means to build credit. All of those things are fundamental aspects of becoming a functional adult and could greatly impact one's ability to make major purchases in the future, such as buying a home or getting a loan. 
Every year during tax season, I am reminded of the importance of financial literacy. With that being said, I would like to share a few small tips I have acquired on my own financial literacy journey.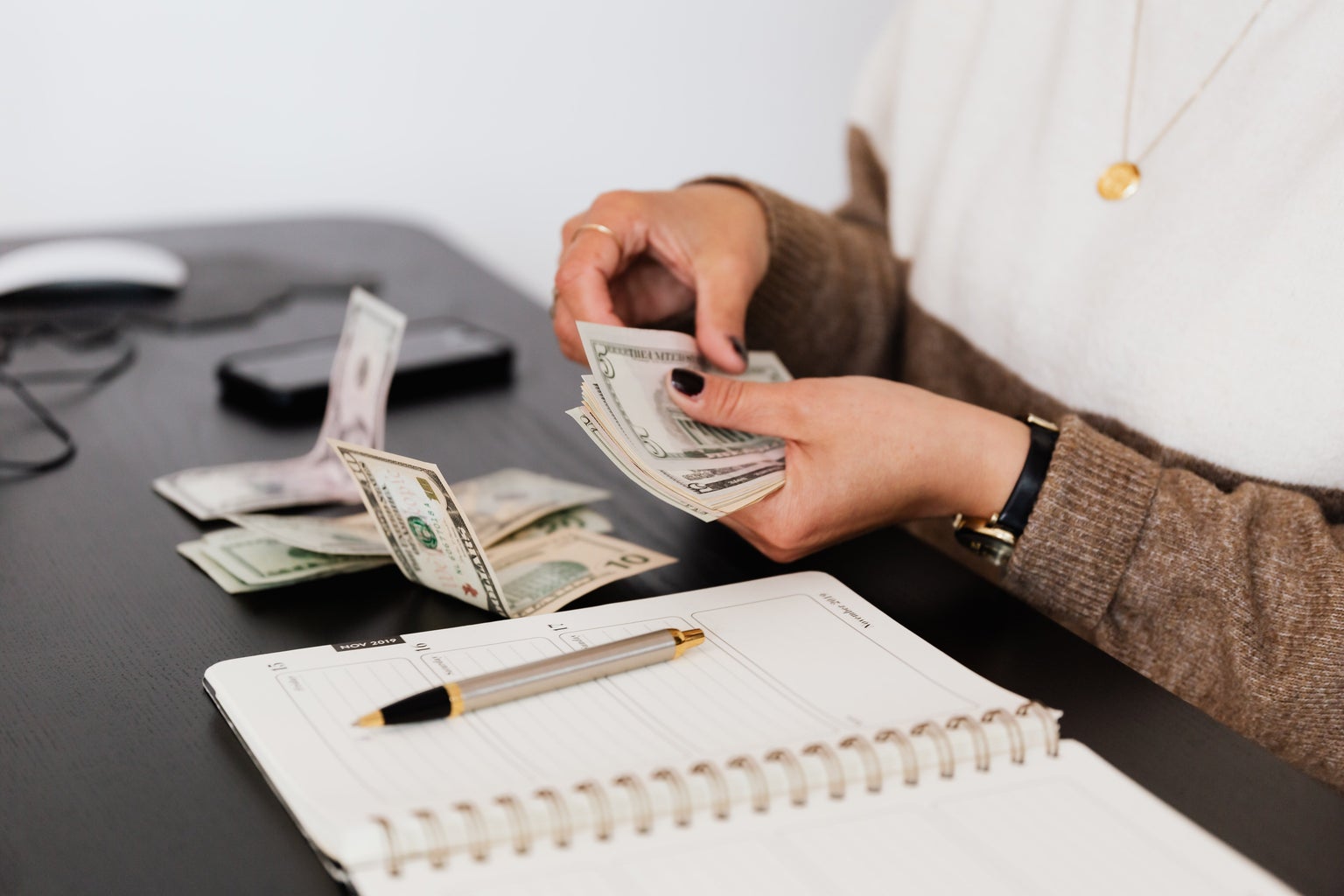 Save, save, save your money

I will be the first to admit this: I like to spend my money. From clothes to bedroom decor or even food (I love a delicious Chinese takeout), it is tempting to spend money. This is where changing your mindset is key. First, we have to acknowledge the difference between our wants and needs. There is nothing wrong with treating yourself every once in a while, but it is also important to make sure you have ample money set aside for necessities or any emergencies that may occur. If you are currently receiving income, one rule of thumb is to set aside a certain amount of your pay to savings that you will not touch until the time arises. Also, set aside some spending money that will cover any immediate needs, and take care of that before treating yourself to a new wardrobe, for example. Future you will thank you!

Invest! Let your money grow and work for you

Two concepts I learned in my high school economics class that have stuck with me through the years are inflation and purchasing power. Inflation refers to the general increase in prices within the economy over time. Purchasing power refers to how much your currency can buy at a given time. The important thing to understand is how inflation and purchasing power are related to one another. As the prices of goods rise, the amount of things your currency can buy you decreases. This means that over time, your currency loses value or loses purchasing power due to inflation. To combat this, you have to find ways to grow your money while prices are rising (I mean, have you seen the cost of houses in Toronto recently?!). One way to do this is to make investments and let your money grow over time. I am a young woman in my early 20s, so I do not yet have the means to make massive investments such as property. There are many ways to invest that don't require large sums of money. One of those ways is the stock market, which my father introduced me to in 2019. I made my first investment in the stock market that year and it's been a great way for me not only to save, but also build my future financial health. One resource I use to conduct research and help me decide what stocks to buy is a site called Investopedia. It covers everything from the basics to advanced analysis and can be useful if you're just getting started with stocks. There is much more I would like to share in regards to investing, and I still have a lot left to learn. But I'll save that for a future article.

Read books about personal finance

One thing I've been doing more of since the beginning of the pandemic is reading. Now that I have embarked on a journey to develop my financial literacy, one book that has helped me along the way is "Rich Dad Poor Dad" by Robert Kiyosaki. The author is a businessman, and the book offers a personal finance education to its readers — information that is definitely not taught in school. I'm not saying that everyone has to become a businessman like Kiyoaski, but in the book, I discovered many useful finance tips that I can apply to my own life. 
In our current economic climate, young adults are either living with their parents longer or having to put up with expensive rent. It is also taking young adults more time to purchase homes due to the heated economic climate. In addition, the COVID-19 pandemic has unfortunately brought about much financial insecurity for many people, with some being out of work entirely. Financial literacy is very important for every individual. Knowing how to use your money to build for the future will increase your overall financial health and ensure future stability.