How to Spread Love to Your Family This Valentine's Day
Instead of going on a date with a significant other or having a "Galentine's Day" with friends, most of us are spending this Valentine's Day cooped up with our families, as we have been for the past eleven months. And for others, February 14 is just another day of business as usual, whether they're in a pandemic or not. Fair enough.
Aside from those delightful elementary school parties where everyone would exchange candy and cards while wearing the most obnoxious pink and red ensembles, Valentine's Day hasn't necessarily been my favorite holiday either. But during a time when many of us are experiencing intense sadness and uncertainty about the future, why not capitalize on a corny holiday and use it as an opportunity to change up our usual routines and celebrate love, in all its forms?
There are plenty of ways that we can all get into the Valentine's Day spirit from the comfort of our homes. Due to the pandemic, many students have spent the majority of the last year hanging out with their families. If you're living in your childhood home at the moment like me, use Valentine's Day as an opportunity to show the family members you care about just how much you love them. This doesn't have to involve a grand, over-the-top gesture if you don't want it to. Big or small, I guarantee that putting in a little extra effort to show your family just how much you care about them on the 14th will lift your spirits. Here are some suggestions on how to show your family some love:
1. Volunteer to Cook Dinner
In my household, my mom typically makes most of the meals for our family. If one of your relatives is the one usually making dinner, why not give them a night off! You can research some fun recipes and find ways to make them fit the Valentine's Day theme, like make a homemade pizza with a heart-shaped crust or find some heart-shaped pasta to cook in a delicious sauce. Even if you don't consider yourself a great cook, whoever typically makes dinner will greatly appreciate the night off. And if the meal doesn't turn out as you planned it, it'll give you and your family something to laugh about!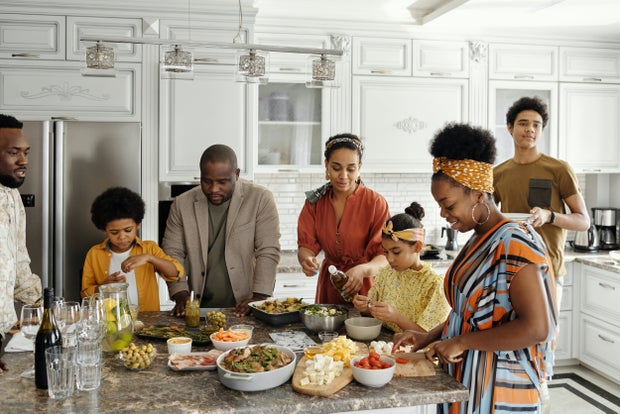 Photo by August de Richelieu from Pexels
2. Help Out With Some Chores that You Wouldn't Normally Do
In a similar vein to the last idea, give one of your family members a break from a chore they usually have to do to show how much you care! If "acts of service" happens to be one of your family member's main love languages, this could go a long way with them.
3. Have a Rom-Com Movie Night
Romantic comedies are one of my favorite movie genres to watch with my family because they make me laugh, cry, and cringe all in one sitting. My sisters and I always end up laughing harder at the hilarious commentary we make about the movies rather than the plot of the films themselves. Find a classic Nicholas Sparks movie like The Notebook, a cheesy early 2000s flick like How To Lose a Guy in 10 Days, or a more contemporary cult favorite like To All the Boys I've Loved Before on Netflix to indulge in. Pop some popcorn, get into some comfortable sweatpants, and make all the funny commentary you can!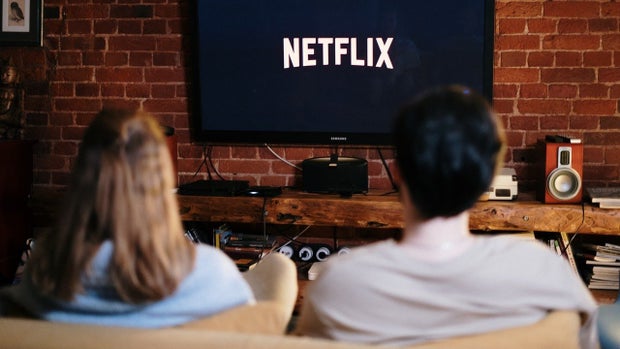 Photo by cottonbro from Pexels
4. Bake Some Valentine's Day Treats With Your Family
Baking is an activity that many people have found comfort in during quarantine. And now it's a better time than ever to bake, considering that Valentine's Day-themed desserts happen to be some of the most delicious and aesthetically pleasing ones out there. You can delegate the baking tasks amongst your family so that everyone can contribute. For example, one family member can portion out cupcake ingredients, another can mix them together, and a couple of others can be in charge of decorating! In the end, you'll all have some treats to enjoy that everyone contributed to creating!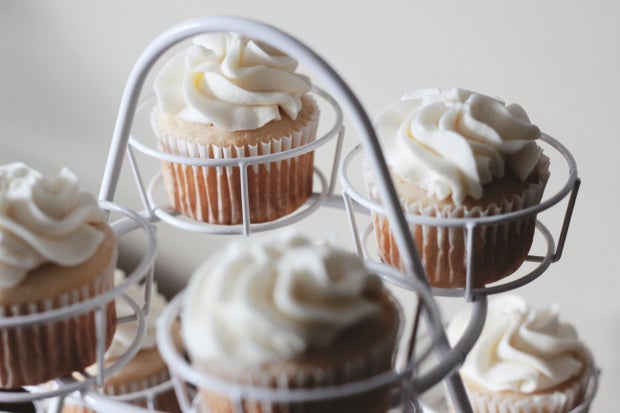 5. Exchange Some Handmade Cards
Throw it back to elementary school and make some handmade Valentine's Day cards to exchange with your family. While this idea is admittedly a bit corny, that's what makes it fun! And besides, drawing and painting can be a therapeutic, stress-relieving activity. With the stressors of school, work, the pandemic, and more, I'm sure everyone's family is looking for ways to reduce some stress, and this could be a fun and creative way to do so.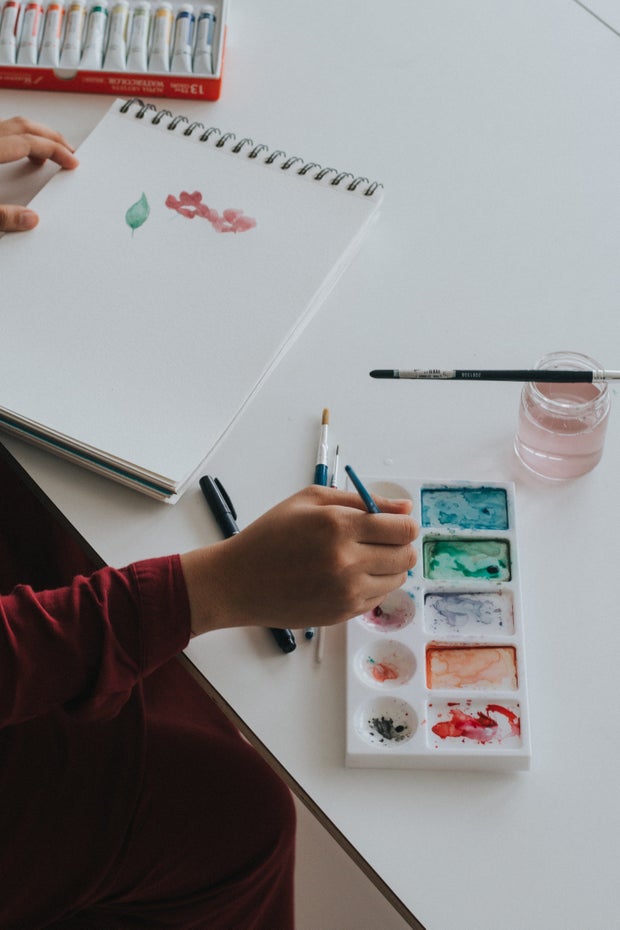 Photo by Rifqi Ali Ridho from Unsplash
Whether you usually have high or low expectations for Valentine's Day, it's safe to assume that you didn't anticipate spending February 14, 2021, in isolation with your family. But that doesn't mean that we have to wallow and treat it like any other day. Use the 14th as a day to show the family members you're living with how much you appreciate them, because whether it's through a gourmet, homemade dinner, or a corny card, it never hurts to show the people in your life just how much you care.