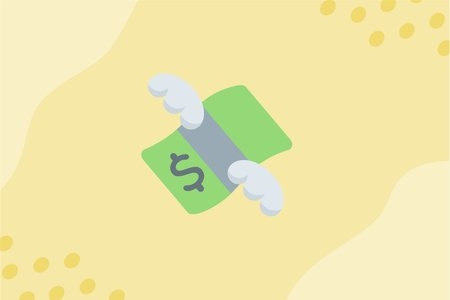 Finance 101: A Guide to Being More Financially Aware
Before I headed off to college, my dad decided it would be a good time to get my own credit card and to learn more about being financially independent. After all, college is a time for independence. I had been building up my credit score already, which was possible by having a credit card in my name under my dad's account. However, this newfound freedom was entirely different. Before, I would only use the credit card for food and would spend my own money when it came to personal expenses. This time around though, I began to learn how to gain more money, be more financially aware of my expenses, and soon, became interested in investing in stocks. 
The entire concept of being financially aware is to ensure your security and stability in handling money. Here are a few of my tips on how to achieve it:
1. Open a checking/savings account
Checking account: better for everyday transactions such as purchases, bills, and ATM withdrawals
Savings account: better for storing money and earning interest. However, you have a monthly limit on what you can withdraw
FIRST: open an account with an FDIC insured bank. This means that the FDIC insures U.S deposits within banks in the event of bank failures. Basically, it ensures that nobody runs off with your money. While most banks are insured, it is best to double-check. 
SECOND: choose a bank that is easily accessible. Some banks are only found in the West Coast or in certain states, so be mindful of which bank you choose to have an account with if you ever need to visit one for document purposes or other in-person situations. Double-check to see if there are any locations near your desired college.
THIRD: Look at different plans for college students! Some banks offer deals for college students or credit card/checking account plans that reap benefits. For example, Chase has a Student Freedom credit card with a free bonus for new members, a $0 annual fee, 0% APR for a certain amount of months, and cashback. This comes with opening a checking account. (This is the card I got!) 
FOURTH: Decide whether to open a checking, savings, or both! Keep in mind that while a checking account does earn less annual interest, it is easier to withdraw money when necessary. A savings will earn you more annually but will result in fewer withdrawals. 
2. Get a credit card
Having a credit card is a huge responsibility. It comes with understanding payment plans, direct deposits, minimum fees, interest rates, and much more. However, it helps with increasing your credit score and budgeting. What to take into consideration when applying for a credit card:
Annual Percentage Rate (APR): the cost of borrowing on the card, if you don't pay the whole balance off each month. It is used to calculate how much interest you will be paying on your balance. There are different types of APR, but the key thing to know about them is that if you have a good credit score, you'll easily have a good APR. Basically, don't have a negative balance and make your payments on time!

Annual fees: Some cards charge an annual fee for every year in use. 

Interest rates: Certain cards have certain interest rates that are bound to increase after a certain time of usage. Factors such as late payments and an excessive balance may hinder this increase though. Make sure to look at how long the introductory rate lasts and how it changes at the end of it. 

Rewards: A lot of credit cards have rewards. These rewards can result in gift cards, cash back, or travel points! These points depend on how much you spend. Check how and where the rewards can be used and if you are likely to use them. 

Cashback: This is where you get the money refunded to your card, depending on how much you spend. Check that you are likely to qualify for the cashback. For example, it may only apply if you pay your balance in full each month. A lower interest rate may be a better deal.
3. Look into stocks
Stocks are a bit tricky. The entire basis of it is to invest in companies by buying, sharing, and trading shares of it. However, there are specific mechanisms and risks to consider. 
Remember to buy low, sell high: It sounds easy. You buy shares when the price drops, and sell them when they are at a higher value. However, it is all about the long term and hoping that the worth of the specific share increases over time.
Dividends: Try to find stocks that will pay some of its profits out to shareholders.
Research about how to do stocks: Honestly, I am not that knowledgeable in stocks either. I know the basics and that's all thanks to my family teaching me. However, while it is something good to know about, remember that it isn't something to joke around with. It is money. 
4. Get a job + save a certain percentage 
This tip is the most basic one: get a job. Having a stable income will not only allow you to buy stuff for yourself but will allow you to become financially independent. You'll be earning money you worked hard for. It will help you pay the bills and will teach you to set aside a certain percentage of every paycheck. 
A job with tips: It's always a bonus to get some extra cash. Waitressing, delivery services or any job where tips are involved/included based on performance is rewarding. 
It allows you to work on other things: While a desk job may not provide you with tips, it'll give you the time to work on other things, such as homework. With that, you will be able to learn data inputting skills or administration skills. 
Consistent schedule: Being a student means having a set schedule of classes, club meetings, internships, and studying time. Having a job that gives you a consistent weekly schedule is not only beneficial for your sanity but will allow you to arrange how much you want to work per week and if you want to take on extra shifts. While some jobs fluctuate with schedules per week, many will accommodate to your schedule for the quarter/semester, especially if on campus.