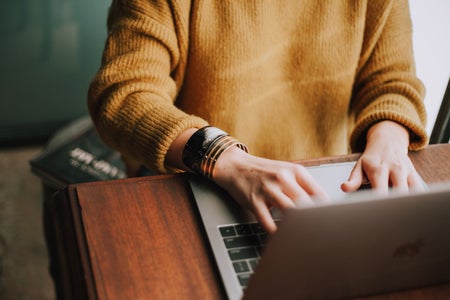 Do People Still Want to Work in the Office After the Pandemic?
Many companies over different industries have moved operations remotely as part of precautionary measures against the spread of COVID-19. While some companies have announced that the work-from-home (WFH) system will continue at least to the end of this year, others, especially IT unicorns, have put forward a decision for employees to not need to come back to the office even after the pandemic. But it really begs a question, do people in fact, still want to work in the office after the pandemic? Here are some thoughts I've gathered from those in my social circles and my own personal experiences.
According to one of my friends working in the IT department in a Japanese company, in the past, only employees with relatively senior positions were given an option to work from home, if the occasion arises. Then, with a more widespread implementation of the WFH system throughout the company due to the pandemic, the peculiarity of Japanese work culture seemed to create a sense of inertia amongst many employees, especially fresh rookies who were always concerned about how senior workers thought about them. Considering that they might have more questions to discuss with their colleagues, most young employees had also initially chosen to work completely in the office. With everyone now working from home, and the operation of her department going pretty well, it has essentially proved that remote work has not actually been affecting work productivity, as feared. She has since been convinced that the future batches of her company, her including, will probably work from home much more frequently than before.
Another story is from an employee whose company only implemented the system during the pandemic. After adapting to such a work lifestyle for the past few months, she said that even if her company asks employees to return to the office next year, she will personally prefer not to. Though it took her and her department some time to get used to working from home at the beginning of the pandemic in April, now everyone is already used to it and thinks working from home is in fact, much more efficient. She also mentioned that the greatest thing about WFH is that she no longer needs to get on the insanely crowded train during rush hours.
From my own experiences, I have gathered many thoughts on this matter myself as well. My part-time job is about planning and holding events; and my co-workers were recently having a debate on whether we should restart physical operations in the office. Some argued that working in the office together guaranteed smooth communication amongst workers. Also, it ensures that employees are not loafing around and skiving off. Whereas, others thought WFH to be more productive because work achievements somehow seemed more tangible. It was pointed out as well, that being in the office does not always equate to working. Personally, I think it's always better to keep the options open to everyone especially in the current situation where the risk of gathering people in the office is still high. Some tasks might require people to talk face-to-face or work physically in the office, while others can be easily done anywhere. Having experienced a pandemic work lifestyle, and understanding that some tasks can actually be completed off-site, I think that in the post-pandemic era, many, including myself, will continue to consciously think about the necessity of working in the office; the requirement to present our physical self will have to be determinant on the task at hand for sure. 
Did you also know that WFH in Japan was originally created to support parents who needed to take care of their kids, and was implemented as one of the solutions to the issue of declining birthrates in Japan? However, it was not as effective as expected, due to many concerns. I think one of the things we can learn from being forced to WFH is that the system itself actually works under most, or not any, circumstances – pandemic or no pandemic, and it really does make us question the necessity of the office; have we been wasting all this time when we could have been doing the same thing in the comfort of our own homes? Regardless of the fact that some people are ready or are willing to go back to the office again after the pandemic, work culture will be or has in fact been, changed significantly. I do, however, sincerely hope that it will change towards the best interests of most of us.