Name: Will Lehrer
Year: Sophomore
Hometown: Greenwich Village in Manhattan, N.Y.
Major: Psychology major with possible History or Music minor
Relationship Status: Single (and loving it!)
Favorite Food: Pollo con Mole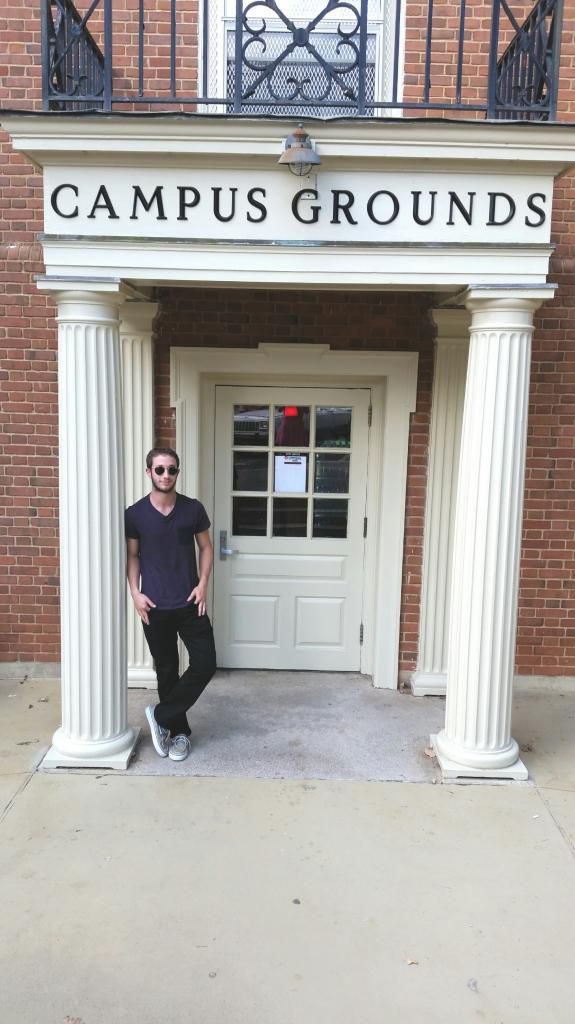 This music-loving guy is a hipster at heart, but also loves 'the prep.'  Meet this week's Campus Cutie, Will Lehrer!
HC (Her Campus):  Are you excited to be back?WL (Will Lehrer):  I am.  I really missed Wake.  It's a little different from Manhattan, and it's a good change of pace.  I have good friends here, and I missed the actual productivity of being in class.  It's good for me, and I love being here. And I love that it's not cold … ever.
HC:  Tell me a little bit about your involvement here at Wake Forest!WL:  Well, I am a brother in Sigma Phi Epsilon fraternity.  I volunteer at HOPE every year, which is volunteering in special needs elementary schools.  I'm trying out for club baseball this year – it'd be nice to get back into it.  Other than that, it's just balancing classes and social life.
HC:  And you said you were thinking of adding a minor in Music?  Do you play an instrument?WL:  I play guitar, piano, and saxophone.  When I was really little, I really wanted to learn the "Pink Panther" theme on sax.  Once I got tired of saxophone, I picked up piano.  I've always been a fan of rock music, so then I picked up guitar.
HC:  So you're really into music then?  What's your favorite band?WL:  Now?  Or ever?
HC:  Either.WL:  Ever?  I'll take the safe pick with the Beatles.  Right Now?  I'd say The Strokes or Artic Monkeys.
HC:  So is something by Artic Monkeys your top-played or #1 song right now?
WL:  "Do I Wanna Know?" got released as a single, and it really stuck with me.
HC:  You said going to see Artic Monkeys is on your bucket list – anything else exciting?WL:  Lots of traveling – I want to study abroad in Europe next semester; there's a lot in South America I want to see and a lot in the United States.  But the most obvious one is skydiving and all that crazy stuff.
HC:  Very cool.  So you like traveling and going to concerts; what are your other hobbies or passions?WL:  This summer was my first summer working with special needs kids.  I've worked with kids a bunch of years in the past, but this was my first time working with [kids who have] developmental disabilities, and I loved it.  That's why I'm a Psych major – it's what I want to do and something I'm very passionate about.  If everything goes to plan, I'll have my PhD within the next however many years, and then I can be a therapist for special needs kids in particular.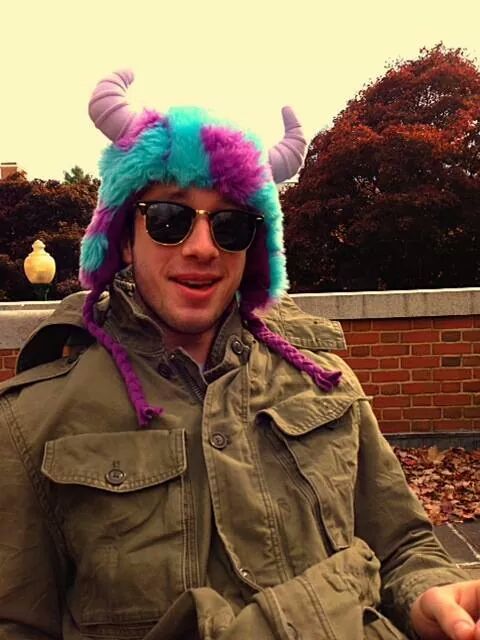 HC:  That's so awesome!  Do you have a hidden talent?WL:  I wish.  Not that I can think.  I mean, if I have hidden talents, they're still hidden to me.   I'm hoping my next few years in college will reveal them to me.
HC:  You said you love hanging out with friends and being social; how do you think they would describe you?WL:  Pretty reserved and levelheaded.  I'm outgoing but not the loudest person by any means.  Pretty sarcastic, but to a point that's funny and not condescending … but sometimes condescending (laughs).
HC:  (Laughing) Only at the right moments?WL:  Only at the right moments – I like that.
HC:  So what was it like coming to Wake Forest?WL:  I don't think anyone is completely ready for it.  It definitely was a bit of a transition, but I'm happy here now.  The biggest thing to get used to is that the people are friendly here.  It's weird.  I've come to embrace it, I think.  I prefer it.
HC:  What's your favorite food?  Or type of food?WL:  Anything Mexican.  Pollo con Mole might be my favorite comfort food.  It's complex; the sauce has 40 some-odd ingredients.  You know you like it at first – you don't love it – but every time you taste it again, you taste something new.  So, I've eaten it enough times that I've come to appreciate it for what it is – the complexity of it.
HC:  So if you had to stick to one type of food forever, that would be it?WL:  Oh definitely.  Definitely.  That, and Arnold Palmers.  I drink a lot of those.  I can't pick anything else.
HC:  Who would play you in a movie about your life?  Or who do you want to play you?WL:  Well those are two different questions.  See, realistically, I would pick Jesse Eisenberg.  Unrealistically, I would pick Justin Timberlake (laughs).
HC:  So you think Justin Timberlake is your celebrity look-alike then?WL:  I'd like to hope so.  I've gotten it once before, and I like to pretend people were telling the truth.
HC:  (Laughs) Then you stick with it!  If you've been told it once, then it's true.  I can see it.WL:  (Laughs) Thank you.  Now I've been told it twice, so it's definitely true.
HC:  I have to ask…are you single or taken?WL:  I am currently single and loving it.  I had a serious relationship that ended right before I got to Wake, and now I'm just enjoying being a college sophomore and living in the moment.  But if I meet the right person, that could change.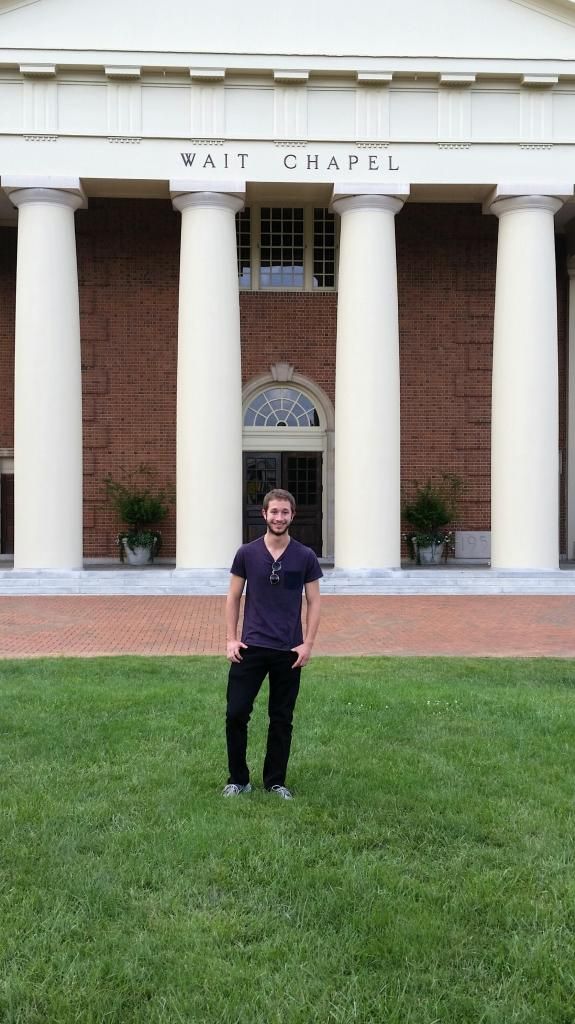 HC:  Are you looking for anything specific in a girl?WL:  Well, I came to Wake to try something new. I'd like the opposite of the type of girl I'd find in New York – I think a nice southern belle, sweet and bubbly.
HC:  Well I think you've come to the right place.  So what would be a turn-off in a girl for you?WL:  Poor music taste.  Anyone that's snobby about their music taste, but listens to country obnoxiously, loud EDM, or dubstep.  I like someone who listens to music that I've never heard of.  Even if I don't love their music, I'll appreciate something new and original – whatever doesn't fit the mold.
HC:  What's your idea of a perfect date?WL:  For me, it would be a concert – obviously.  To woo a girl, maybe the classic dinner and a movie.  If it works, it works.  Although if I'm in New York, going to Central Park is never a bad thing.
HC:  Who's your celebrity crush?WL:  I'm a big Emma Stone fan.  I love Emma Stone, but with the red hair, not the blonde.  I rode in an elevator with her once.  I didn't know it was her at first, but I saw the red hair and I was like – this girl is stunning.  As soon as I walked out, I was like – wait a second; there's something about her.  She's independent, absolutely stunning, and witty.  Witty is a big thing.  I like that.  It works for her.
HC:  Finally, is there anything you'd like to tell the world?WL:  Never listen to Creed or Nickelback … and go Deacs! 
*Photos by Tori Boyle.