Halloween Beauty Tips You Need to Know
I am a strong believer that Halloween is one of the best times of the year. The air is crisp, the leaves are changing and the candy somehow has zero calories during Halloween time. One's external beauty should reflect the internal joy that accompanies Halloween. Amidst all the school work that needs to get done, it can be difficult pulling together a costume and makeup look in a hitch. Below are my go to looks for spicing up any Halloween outfit.
Glitter!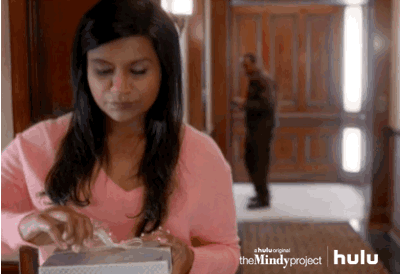 Halloween is a time of fun. Nothing says fun like glitter. If, like me, you do not have glitter handy, reach for your highlighter and sweep more on than you normally would. You will look luminous and dewy while eating that Snickers bar.
Lips
Kylie Cosmetics, Candy K, $29.00 It's Halloween! Reach for that berry lip that you have been afraid to wear on a normal night. I will admit that I am a fan of Kylie Jenner's Lip Kit. My favorite color right now is Candy K; it's the perfect amount of daring while still satisfying my need for a classic, nude tone.
Smokey eye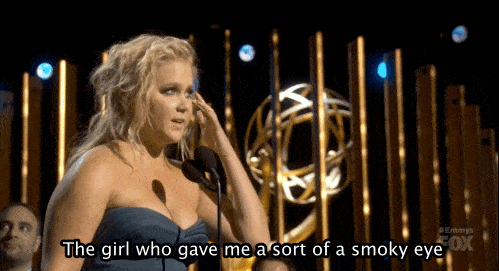 There are few occasions where I will pull out a smokey eye. Halloween is one of them, it amps up any outfit and gives you an extra boost of confidence to go with your costume. 
Photos courtesy of:
http://giphy.com/gifs/hulu-fox-the-mindy-project-26ufjLj6SgqdSwSwE
http://giphy.com/gifs/amy-schumer-emmys-emmys2015-hNgS5TDq7eL16
https://i.ytimg.com/vi/QNLFr9lcNGo/maxresdefault.jpg
SaveSave
SaveSave