There's a lot out of our control right now; with the pandemic and politics, creating chaos, we are trapped in uncertainty. But one thing we can control is our impact on the environment. Living more sustainably is a way to do some good and create stability in your life, because when you're thinking of the environment, you're thinking for the future. 
1. Recycle
Look up your local recycling center and see what items they accept and your options for recycling. This is one of the easiest steps to be more eco-conscious and makes a big difference. And if you're on the fence for some reason about saving our planet, recycling creates jobs. A 2016 study done by the Environmental Protection Association found that in just one year recycling and reuse activities created 681,000 jobs in the United States. In 2017 CNN reported that the Keystone Pipeline would create only 3,900 construction jobs if built in one year and only 35 full-time, permanent jobs to keep it running after that. 
2. Repurpose glass containers
Save your glass jars; yes, that includes candle jars and wine bottles. These can be cleaned out and turned into vases, storage for sauces or dressings, plant propagation and decoration. They can be painted to resemble ceramic if you aren't into the glass look.
3. Switch to a more plant-based diet
There are tons of recipes accessible to ease you into eating less meat. This step may not be right for everyone and is a privileged option; do it if you have access and resources, but if not that's alright there are plenty of other ways to take care of mother earth!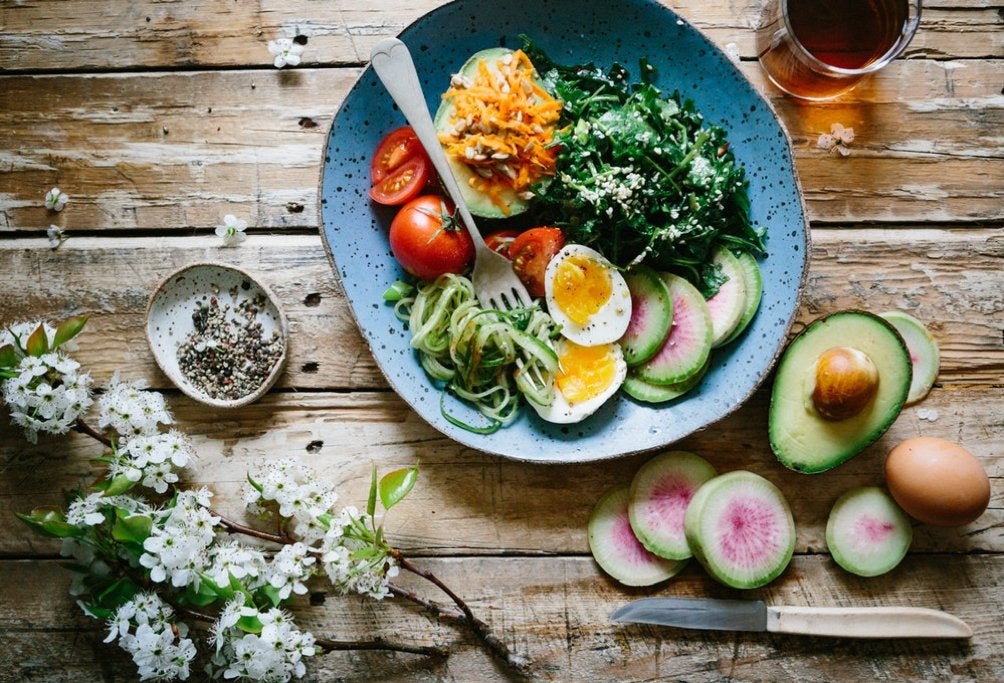 4. Shop consciously
The fashion industry uses a lot of water, 1.5 trillion liters every year to be exact. Go thrifting before ordering a new pair of jeans or sweater. Avoid online stores like Shein and do some research on the brands you buy from to make sure they are ethical — for both humans and the environment. 
5. Donate or resell unwanted items
When cleaning out your space don't throw items in the trash if they're in good condition. Drop them off at a donation center or try and make some money off of it and sell it online or at a consignment store. Giving items a new life is so much better than to have them sitting in a dump.
6. Bring your own bags to the grocery store
This is one of the easiest steps to take. Invest in a canvas bag! There are tons of cute designs on Etsy, from Harry Styles inspired totes to bags made out of recycled fabric.