Corruption and the Israeli Prime Minister Elections
In the last two years, Israel has held four separate elections to decide the party that would form the government and determines who would be prime minister: would it remain, Benjamin Netanyahu, as it has for the last twelve years since his original appointment in 2009, or would it finally change?
Considering the four separate rounds of elections held, it seems plausible that by now, a general preference would have emerged. However, it seems neither of the major parties can reach a majority vote.
Part of the reasoning for this is the indecision (with good reason) of a number of the Arab parties, including Ra'am, which currently holds four seats in the Knesset, the national legislature of Israel that has a total of 120 seats. Government and prime ministers aside, this election will also determine the relationship future of Israel and Palestine's relationship. Simply put, the fate of the Arab population largely rests on the penultimate results of the elections.
Currently, the vote of Arab-Israelis is now split between Ra'am, the Joint List, and another coalition of Arab parties originally formed in 2015.
Ra'am used to be a part of the Joint List, up until this year, making it the largest Arab political party in Israel, originally holding a total of fifteen seats in the Knesset. The Joint List then dropped to a total of eleven seats without Ra'am and then quickly fell to only nine seats after some infighting. After low voter turnout for the party in preliminary elections, the number of seats dropped again to six. The drop in voters was in part, due to the loss of the Ra'am party and Ra'am's own struggle to meet the necessary threshold to be an election party. The loss of Arab voters was disheartening to all the Arab political parties within Israel.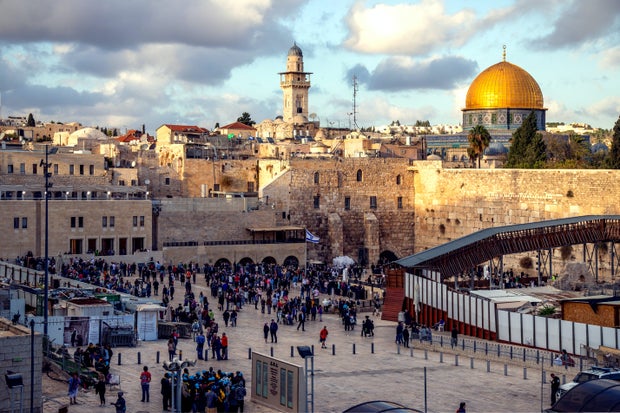 Sander Crombach
Nonetheless, as it stands now, both Netanyahu and his rivals need the Yamina, a coalition of right-wing parties, and Ra'am to achieve a majority vote. However, with such drastically contrasting ideologies, there is no easy answer to how a coalition government formed between these parties could or even would work together, but Israel's population can only live in such a political stalemate for so long.
In its removal from the Joint List, the leader of Ra'am, Mansour Abbas, stated he was willing to work with Netanyahu and the Likud party, a potentially good forward step in the setting of the election. However, it could also be a potentially devastating step backward for the Arab population of Israel, if the Joint List's continuous hesitance to work with either party for two years was not indication enough. But, despite Abbas's forward offer, right-winged parties are also hesitant in forming a coalition with Ra'am, claiming them to be "unreliable."
Behind all of this is a difference in ideology. This is particularly what concerns the Arab population of Israel. Netanyahu opposes the formation of an independent state in the West Bank, which is currently occupied by Israel, and any concession of land to the Palestinians in the name of peace. He also is in support of illegal Jewish settlements, a common method used to displace the local Arab population. International law declares these settlements illegal but Israel disputes this and allows for their continuation.
Toa Heftiba
So where is the corruption in all this and why have I explained all this, you may be asking? It's in this: Netanyahu was charged with two counts of fraud, one count of bribery, and three counts of breach of trust. Well, what does that have to do with the election?
Essentially, Netanyahu was accused of illegitimate use of power which could result in jail time, and of course, the loss of his position as prime minister. The trial was originally postponed due to the Coronavirus and rescheduled for February of this year, a month before the fourth round of Israeli elections. There is no law stating that a prime minister charged with fraud must resign, though Netanyahu's predecessor was faced with similar charges and proceeded to resign, but remained prime minister until the following round of elections when Netanyahu was subsequently elected. Nonetheless, and despite what you might consider being etiquette or common practice in other countries, there is no precedent for the actions of a politician charged in such a manner.
Since first being charged in 2016, Netanyahu has "fought" three separate elections, demanding recounts and revotes, incidentally encouraging Israel's current predicament.
The elections are largely seen now as a referendum on whether Netanyahu should remain in power. The outcome of the past election was predicted to play a large role in the determination of Netanyahu's fate. Should a right-winged party have won, the trial would likely have been blocked and the charges dropped eventually. Should a more centrist or leftist party form, the trial would be that much more likely to proceed and there would be a return to negotiations with Palestine and the concession of land to them for peace, essentially reviving the two-state solution, none of which is a part of Netanyahu's plans for the future Israel.
But this was only a prediction. The most recent election on March 23rd, resulted in yet another stalemate, with Netanyahu and the Likud party winning 53 seats, the most parliamentary seats of any party, but not achieving a majority. The collection of anti-Netanyahu parties achieved a total of 57 seats but were not united. Neither reached the necessary majority of 61 seats. The final result of this is, instead of sending the country into its fifth round of elections, Reuven Rivlin, the Israeli president has decided to meet with the leader of the top parties to try and decide a final winner who will form Israel's new government and become prime minister. We can only hope that should he make his final decision, he remembers all the people of Israel and not just the Israelis.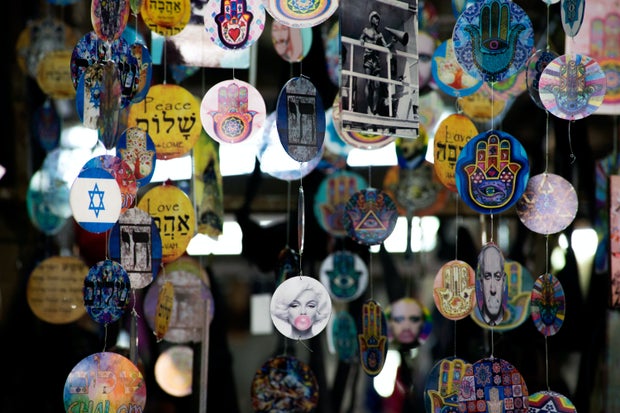 Photo by Bartosz Kwitkowski from Unsplash