Halloween is arguably the best part of the fall season. Getting to pick out a costume, go to Halloween parties, go on haunted hayrides, visit haunted mazes, carve pumpkins and watch scary movies is the highlight of October for me. With the COVID-19 pandemic occurring, there are a lot of Halloween activities that are no longer safe to participate in, but the activity that I miss the most is visiting haunted mazes. Having people dress up as scary characters and jump out at you has to be one of the most entertaining things in existence, especially for people like me who don't get scared. 
Something about going into a dark maze with a group of friends and knowing that someone is lurking around the corner builds up so much anticipation and terror, and I just love the chaotic energy that the experience exudes. I find it the most fun when I go with people that I know are easily scared because the whole time, I get to just laugh at the different reactions they have to employees jumping out at them. I also find it humorous to watch the employees get frustrated when I don't react to their attempts to scare me. Although going in mazes doesn't scare me, it does make me feel like I've been transported into a scary movie, which feels very exhilarating and gets me in the Halloween spirit.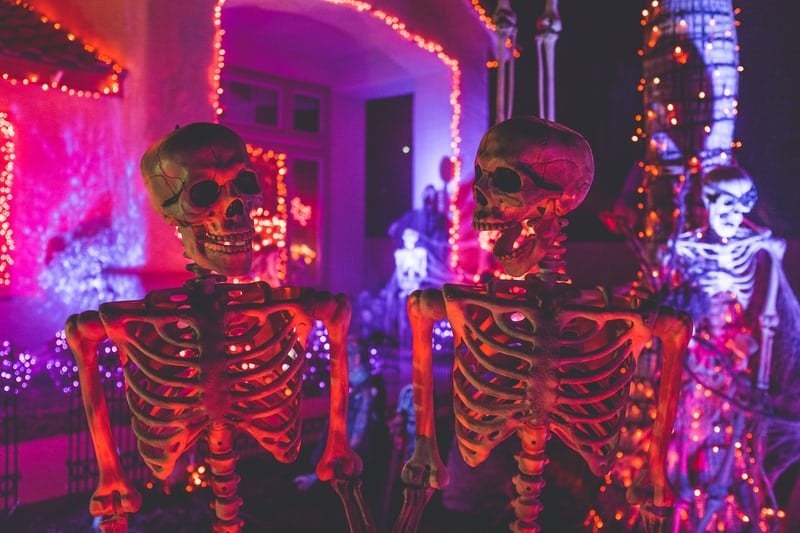 Another element about the experience that I love is that it's a great opportunity to bond with friends. Most of the time, all of my friends are scared, so they all just huddle together while I walk in front and experience the full impact of the jump-scares, or I'll join their huddle and just help them navigate through the maze. A certain trust builds between friends when you're either suffering through the maze together when you're both scared or when one of the friends is braver than the other and helps the other friend get through it. After you finally get out of the maze together, there's something about the trauma from the experience that strengthens the friendship and trust. 
Since Halloween mazes are usually very tight and compact, they would not provide any room for social distancing, which means that I won't be able to visit any haunted mazes this year. It makes my heart ache to not be able to do one of the things that I look forward to every year, and I haven't truly been able to get myself to be as excited about spooky season as I typically would be.
I have been coping with the loss by carving pumpkins, watching Halloween movies and eating my favorite Halloween snacks, but the universe still feels unbalanced without adding Halloween mazes to the mix. I have seen that some places have been doing drive through haunted houses, so I've been scouring the internet for one close to my area, but I have yet to have any luck. I am hoping that I will eventually find one and that visiting it will help patch the hole in my heart.