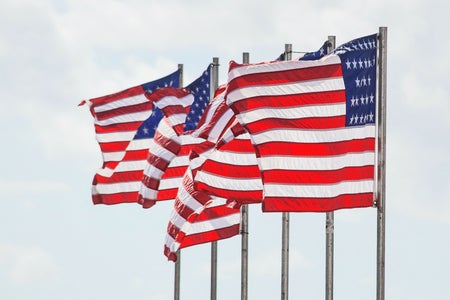 Northam, Fairfax and Herring Caught in Political Frenzy
Photos of Virginia Gov. Ralph Northam's 1984 medical school yearbook resurfaced on Twitter recently. Photos on his personal page show a man in blackface and another man in a Ku Klux Klan uniform. It is still unknown which is Northam himself but he has confirmed that he is posed in the picture. Not even an hour after the initial photos were released, another photo was posted showing his Virginia Military Institute yearbook where his nickname is listed as "Coonman."
Northam released a statement on Friday evening profusely apologizing for the behavior in his college years:
"Earlier today, a website published a photograph of me from my 1984 medical school yearbook in a costume that is clearly racist and offensive.
I am deeply sorry for the decision I made to appear as I did in this photo and for the hurt that decision caused then and now.
This behavior is not in keeping with who I am today and the values I have fought for throughout my career in the military, in medicine, and in public service. But I want to be clear, I understand how this decision shakes Virginians' faith in that commitment.
I recognize that it will take time and serious effort to heal the damage this conduct has caused. I am ready to do that important work. The first step is to offer my sincerest apology and to state my absolute commitment to living up to the expectations Virginians set for me when they elected me to be their governor."
Northam attended Eastern Virginia Medical School from 1980-1984 earning a degree in pediatric neurology. He worked as a pediatrician for a number of years before being elected to office in 2018.
The call for resignation is coming strongly from all sides. In a brief interview with the Commonwealth Times, Barrett Adair, VCU 2017 alum and employee of NextGen Virginia during the election of Northam commented on the misconduct:
"To see this photo now feels like a betrayal of every person who worked to put him in office or voted for him, especially the nearly half a million black Virginians who cast their ballot for him. I believe he should resign."
The VCU Young Democrats condemned the photo. In a statement, the group called the photo racist.
"Acts of white supremacy are unacceptable from any citizen, but especially when they come from those elected to represent us." the statement read. "Governor Northam must answer for this bigotry, and face the appropriate consequences."
However, if Northam does agree to resign this could start a whole trail of resignments.
Justin Fairfax, the Lt. Governor is currently involved in not only one but two rape accusations.  He was placed on leave at his law firm due to the investigation and many of his staffers have resigned. The public are putting pressure on him to also resign. So then the seat goes to the Attorney General of Virginia, Mark Herring. 
Herring is currently being called to resign after he released a statement saying that in lieu of the Northam scandal, he had to admit to when he dressed in blackface during his college years. If the seat goes all the way down to Herring and he turns it down, then it will go to the Speaker of the House in Virginia, Kirk Cox.
As far as the public is aware, Kirk Cox is not in the midst of a political scandal. For the sake of Virginia, I hope it stays that way.