Netflix's "You" Has Fans Split
Netflix's "You" (which originally aired on Lifetime, but was picked up by Netflix), took the world by storm and then quickly found itself in the middle of a controversy that even had Penn Badgley, the star of the show, chiming in. Is Joe Goldberg just a man in love, doing whatever necessary to be with the one he loves, or is he a serial killer/stalker who is a danger to society? The hot takes were surprisingly split.
If you have somehow managed to avoid all the talk about "You" here's a bit of background (*light spoilers ahead*): Joe Goldberg is a bookstore manager who specializes in rare books, played by Penn Badgley, who falls in love (obsession?) with Guinevere Beck, a writer/student, played by Elizabeth Lail. Joe does everything he can to build the perfect relationship with Beck, stopping short of nothing, including social media stalking and murder(s). You would think that with a character like this, people would be surely set against him, but a surprising number of people took to Twitter to share their love of Joe Goldberg.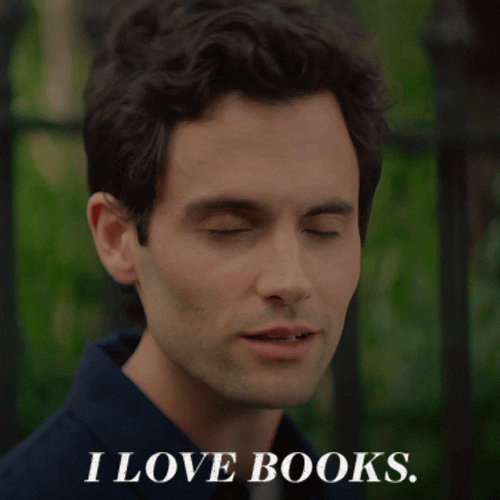 Even 'Millie Bobby Brown of "Stranger Things" fame took to Instagram to state that "[Joe's] not creepy. He's in love with her and it's OK." The 14-year-old star later came back to Instagram to repeal her earlier statement, saying that she had since finished the show and had "gathered her analysis too quickly." However, this still didn't stop people from sharing their love for the stalker-turned murderer, Joe Goldberg. Badgley, who plays Joe, took to Twitter, quote-retweeting fans with his own commentary to remind them that Joe is not a good guy, and he appeared on the today show to talk more about his twisted character.
Regardless of the controversy surrounding the central character, it is a compelling show with a well-crafted plot that keeps viewers tied in, even if they feel too creeped out to go on. With every turn Joe's secrets build up and the audience bites their nails with him as he tries to figure out how he'll get away with everything. Badgley's acting is phenomenal as he strikes the perfectly unnerving balance of creepy and charming as Joe Goldberg. Many viewers were also pleased to find that John Stamos has a supporting role as Dr. Nicky, a therapist who becomes central to how the story unfolds.
While people (including myself) have slammed those who have tried to justify his actions, I do believe Joe is intentionally written in a way that is meant to make audiences find him sympathetic. In fact, I think the series tries even harder than the book, written by Caroline Kepnes, to make Joe sympathetic. The main redeeming quality in Joe appears to be his friendship with the young boy next door, Paco. Joe is a protector of sorts from Paco's mom's abusive boyfriend, but this whole story line was created just for the television series. Paco is not in the book version of "You", or "Hidden Bodies", its sequel. This added layer to Joe's personality actually adds a level of depth to the television series that seemed to be lacking in the books. As an English major and someone who will always argue that the book is better, I was shocked that I found myself enjoying the television series much more than the books, especially in places where the script deviated from the original text.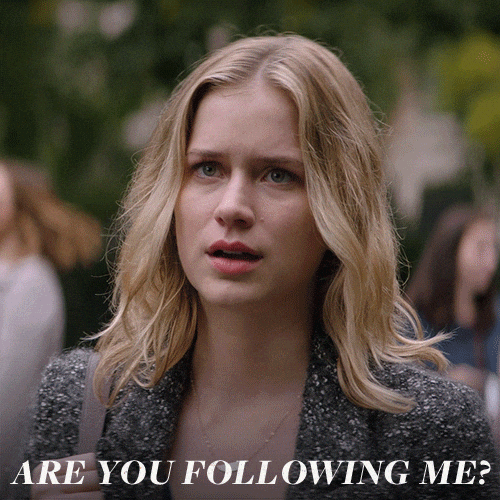 This level of sympathy that is intentionally drummed up in the series makes the show even more chilling, as it shows that even someone who seems on the surface to be the nicest of guys, could be secretly stalking all of your social media accounts and murdering those closest to you.
A premiere date for the second season has not yet been confirmed and neither has an official cast, but you can find the full first season on Netflix, and keep your fingers crossed for the return of John Stamos as Dr. Nicky. You can find Caroline Kepnes' "You" here and "Hidden Bodies" here. 
Article by Garnette Ransone
Gif credits: 1, 2​