Mamba Mentality for Life: The Kobe Bryant Legacy
Jan. 26, 2020 marked a tragic day in the hearts of many. The helicopter crash that took the life of infamous basketball icon Kobe Bryant and nine others is a tragedy that will go down in history. I'm sure messages have flooded your timelines on every social media platform and that is because undoubtedly, Kobe Bryant was one of the greatest players of all time, on and off the court.
Going beyond his five championships and two NBA MVP awards, Kobe created the Mamba Mentality movement through his book "The Mamba Mentality: How I Play" and helping establish the Mamba Sports Academy in Thousand Oaks, California. The academy became a beacon to those in the area and has quickly become an epicenter of greatness with an emphasis on the youth age group. The academy's goal was not only to provide state of the art facilities to the surrounding community but to inspire the children of the community to push themselves and each other to awe-inspiring heights. The Mamba Sports Academy also housed and nurtured Kobe Bryant's daughter, Gianna, who also tragically died on that helicopter, but unarguably, Gianna and her three sisters were Kobe's greatest legacy.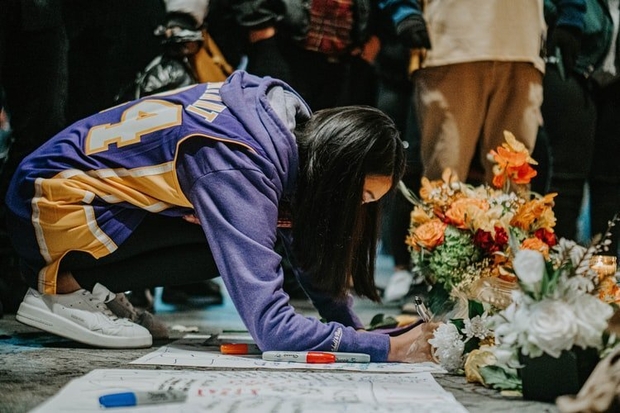 After his passing, many continually reminded the world of Kobe's greatest legacy as a father to his four daughters. Pictures of dads with their daughters captioned #Girldad were trending on Twitter and Instagram for days following Jan. 26 in honor of an interview Kobe did years before with Elle Duncan of ESPN. In the interview Kobe emphasized how much he loved having as many daughters as he had and even wished for more, claiming he was a "#girldad". When questioned as to who would carry the Kobe Bryant legacy, Gianna responded by saying she would be the one to continue generational greatness. This is Kobe's legacy. He has inspired thousands of girls through his academy and his daughters that anything is possible and that there is no limit as to what they can do. This is even more prominent after his passing through the thousands of posts from dads encouraging their daughters and reminding them that the world is for their taking. This is his legacy.
But that's not all. He taught little girls and grown men alike what it meant to want something so bad that you have no choice but to get it. His five championships prove that. That there was no traditional way to get to the top and glass ceilings were only there to be broken. He went from high school to the NBA, which proves that. He taught all of us you don't back down from what you believe in, no matter who or what challenged you. His speech at the Trayvon Martin rally proves that. This is his legacy. Even if you didn't watch basketball or keep up with ESPN, he taught us that and that is why his legacy will surpass him for years to come. Because he wasn't just a talented player, he was a father, a mentor and inspiration to all. This is his legacy. Mamba mentality for life.