So it's that disgusting time of year where the weather can change from hot one minute to cold the next, which is why preparation is key in choosing an outfit for the day. This time of year is stressful enough with classes beginning to become more challenging, you don't want to make it worse by being cold. Operating in this demanding and difficult weather takes skill and preparatory measures in order to outsmart it, so do yourself a favor by coming prepared. The last thing you want to have to worry about before class is the freezing weather that awaits you by not being prepared, so I've prepared a quick guide to help all the lazy girls who just want to get up and go in the mornings.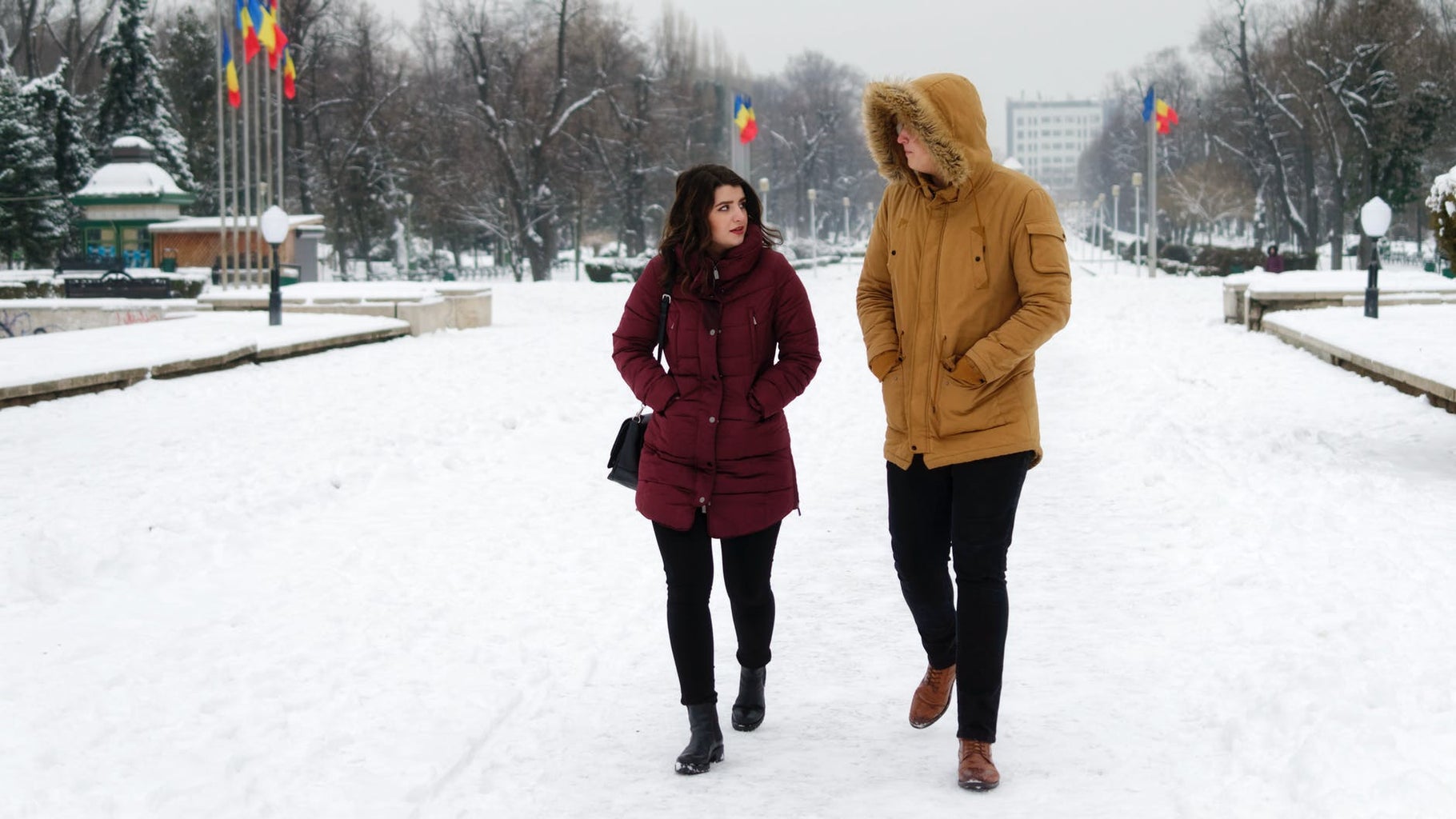 Dress In Layers

Layers are essential to decoding the ever-changing weather from January to March. Start with the basics, such as t-shirts or crop tops and layer a hoodie and a heavier jacket or a chunky cardigan and longline, woolen coat for a sleeker option—and as the day progresses or shifts from cold morning classes to hotter mid-afternoon class, you can shed layers and vice versa heading into an evening class on your commute home.

Keep Essential Winter Accessories On You

Having winter essentials on hand makes life so much easier because they are typically lightweight and don't take up much space, it's easy to have items such as gloves, an umbrella and a hat on hand for days where there's no telling how the weather will turn out, especially for rain.

Keeping these items in your daily bag, rather than packing them when you think there will be cold weather, makes for easier mornings when you wake up late and need to get out of the house fast without checking the weather since they're already prepared in your bag. If you do implement this, try going for neutral colors like black or grey so they'll easily go with any outfit that you throw on for the day and, essentially, set it and forget it until you need them.

Choose Boots

Boots are an easy way to style outfits when you have no idea what to expect when walking out of the front door. They can be dressed up or worn casually depending on the style and are a perfect shoe for transitioning from winter to spring. They make for a more put-together look, while still providing warmth and comfort. They're easy to throw on in the morning, especially if you have a versatile pair, such as Doc Martens, that could easily be worn daily and have functional usage in wet weather such as rain or snow.

Dress Cozy

Wearing comfortable clothes that are light yet warm allows for insulated heat through the cold and moisture-wicking, airiness in the heat. Think of garments such as joggers and leggings, that are breathable, but still keep you warm and comfortable, making them all around, weather adaptive. Hoodies have the same effect, where they are useful rain or shine.
Image Credit: 1